Across the globe, with the increase in online pharmacies and improved manufacturing technology, knockoff drugs are proliferating. Nearly every type of drug is susceptible to counterfeiting¬— from anti-malarial drugs and antibiotics to cholesterol and anti-inflammatory medicines.  Often available at discount prices and without a prescription, these drugs pose a serious public health risk: some are less-potent version of the original formula; others contain toxic ingredients. 
The World Health Organization estimates that nearly half of drugs sold online are fakes.1
A Novel Approach to Public Education
To help combat this problem, Pfizer Malaysia with its Ministry of Health, the Malaysian Urological Association, and Malaysian Pharmaceutical Society have launched the "Spot The Fake" campaign, an interactive website that teaches the public how to detect falsified drugs.  In Malaysia, some 5 percent of drugs are counterfeits, with the highest being erectile dysfunction (ED), anti-infective and cardiovascular drugs. 
In Malaysia, as in many cultures around the world, men are reluctant to openly discuss with their doctors about ED. As a result, many fall prey to the illicit market and illegal online pharmacies to discreetly purchase medications. "Particularly with ED there's an embarrassment about talking to a healthcare professional, so patients turn to these unscrupulous channels," said John McKendry, Country Manager for Pfizer Malaysia. "There's very strong brand recognition of our ED medication, which lends it to be a greater target for counterfeit makers," said McKendry.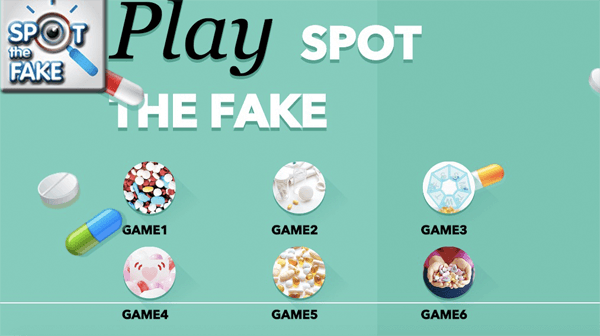 [Click image to visit SpottheFake.com.my]
Fake Drugs Go Global 
In developing countries of Asia, Africa, and Latin America where drug regulatory oversight is limited, fake drug sales are common: up to 30 percent of medicines sold are fakes.2  In developed nations such as the US and Canada about 1 percent of drugs sold are counterfeit.2  Falsified drugs generate up to $75 billion a year in sales,3  making it a high-profit industry for organized crime networks who drive many fake drug operations.4
Fake drugs also have serious public health costs.  An estimated 100,000 people die a year from fake medicines.5  One of the biggest problems with taking a fake drug is the patient is not getting the therapeutic treatment they need. In other instances, these fake medicines contain toxic ingredients such as lead paint, printer cartridge ink, talc, brick dust, ground up drywall, and arsenic.6  More than 82 knockoff versions of Pfizer medicines have been found in 111 countries.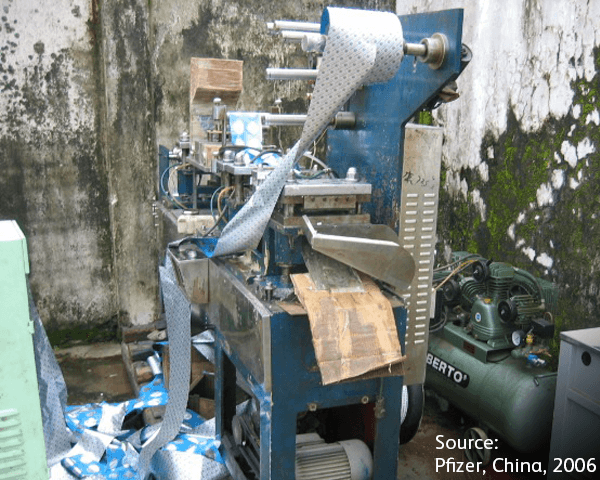 Training Drug Detectives 
Detecting the differences between forged drugs and originals can be tricky.  "With improvements in technology on printing and packaging, they're able to make fakes that look very real and patients won't be able to differentiate immediately," said McKendry. Some warning signs include: variations in the words and numbers printed on a pill, its shape, packaging, and taste.  
The Spot the Fake website includes interactive games that teach visitors to spot these subtle differences in pills. "Traditionally, we had done anti-counterfeit education in a very factual and uninspired way," he added. "This is a more light-hearted, lively consumer-friendly way to get the information out. We hope by making it more approachable, it sticks."
The site also hopes to raise awareness around the problem of illegal online pharmacies.7   Consumers don't know where these drugs originate, and often they're coming from a third party dealer or wholesaler. "This is really an opportunity to open up a public dialogue, and empower patients to be able to determine a fake drug from a legitimate one," said McKendry.
6Pfizer Spot the Fake Media Sheet, 04-13-16