By Pfizer Medical Team
As one of the dimensions of Wellness, exercise may be one of the best things we can do for mental, physical, emotional and social well-being.
The many benefits of exercise include enhanced mood and energy; reduced stress; deeper relaxation; improved mental clarity; improved social health and relationships; and higher self-esteem.
So why can it be such a challenge to stay motivated to workout and develop a regular exercise routine that actually sticks?
Because sometimes getting over our mental roadblocks to exercise can be even more challenging than the exercise itself. "I have no time or energy to get to the gym. I'm too busy with my kids and/or job…" Do these sound familiar?
Understanding common barriers to regular physical activity and developing strategies to overcome them may help you make exercise a part of your daily life.
Think finding time to workout is a challenge? Create a strategy that helps you find some.
Have a look at your weekly calendar and try to identify three 30-minute time slots where you can realistically fit some physical activity in and plan ahead with your exercise routine: Or try to fit some activity into your normal routine; for example: exercise while you watch TV, walk or ride your bike when you go shopping, or play games that get you moving if you have younger kids.
Feels like you have no energy? Remind yourself that the act of exercising will help that!
Plan to exercise at the time of day when you have the most energy and try to remember that exercising will help improve your energy levels once you start!
This increased feeling of energy is just one of the many benefits of exercising.
Not feeling motivated? Exercising with a friend can help.
A great way to stay motivated to workout is to bring an exercise buddy – so invite a friend to an exercise class or for a walk on the weekend.
Ready to become more active?
Download this tool.
My Action Plan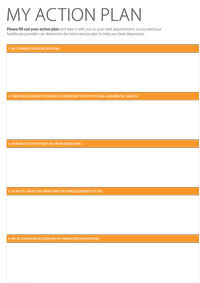 Download full brochure now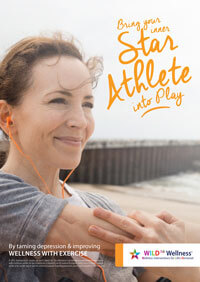 Following these recommendations should be under the care of your physician, as results may vary.
Medically reviewed by Elizabeth Pappadopulos, PhD, Global Medical Affairs, Pfizer
Visit Get Healthy Stay Healthy for more information on Your Health