By Pfizer Medical Team
Social connection helps improve physical, mental and emotional well-being and is critical to our overall good health. Because of this fact, it is considered one of the dimensions of Wellness.
A great way to create a sense of connection with others is through volunteer work.
We all know that volunteering benefits those in need, but did you know that while you're helping others, you're also helping yourself? From decreasing stress to boosting self-confidence and physical activity, the benefits of volunteering can have a positive impact on your physical and mental health.
Some health benefits of volunteering
Listed below are some other mental and physical health benefits you can expect once you start volunteering.
Meaningful social interactions
Getting out there and helping others can help build a sense of community – which in turn can help decrease any feelings of loneliness or isolation. Interacting and volunteering helps build a support system of people who may share common interests and goals, which can help reduce the risk of depression
Boost in self-confidence
Working with those in need can help give you a new sense of purpose and fulfillment.
Increased physical and mental activity
Performing volunteer work gets you moving and thinking at the same time. Studies have shown that one benefit of volunteering is increased brain function. And if you aren't an active person, it may help increase your levels of physical activity.
Reduced stress
Giving back and helping others can help you develop a sense of purpose and satisfaction with your life – which can help reduce stress levels.
Some tips before you get started
Think about what you love, appreciate and value in your community. This will help you figure out which cause you'd like to help.
Find others who care about the same issue. Explore online communities and you'll likely find a group dedicated to a cause that interests you.
Start small and choose a single event to volunteer at until you figure out what you're willing to commit to.
Need some ideas for where to volunteer your time?
Great volunteering opportunities include:
Animal rescue shelters
Local food drive
Neighborhood libraries
Retirement homes
Community centers
Want to get started with volunteering?
Download this tool.
My Volunteer Plan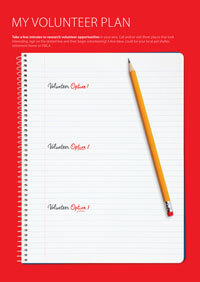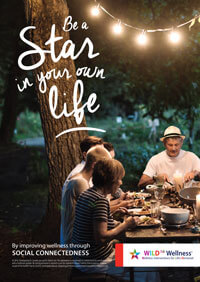 Following these recommendations should be under the care of your physician, as results may vary.
Medically reviewed by Elizabeth Pappadopulos, PhD, Global Medical Affairs, Pfizer