You are here
There are more than seven billion people in the world today, but over 70% live in emerging markets, where access to quality healthcare can be limited.
Addressing the crowd at this year's Social Good Summit, Nanette Cocero, Regional President of Emerging Markets for Pfizer Innovative Health, spoke about the challenges to health access in these areas and the opportunities for innovators, entrepreneurs, and corporations to make a difference.
"The imbalance of healthcare around the world is astounding. The continent of Africa bears almost 25% of the global burden of disease, yet has access to only 3% of its health workers and only 1% of its financial resources," she explained. "We need more people, with and without medical skills, who are willing to commit their creative minds to address patients' needs."
An integral part of the United Nations' 2030 Agenda for Sustainable Development, Good Health and Well-Being for all is similarly important to Pfizer's commitment to build healthcare capacity, expand access to medicines, and forge partnerships to advance global public health and serve communities in need.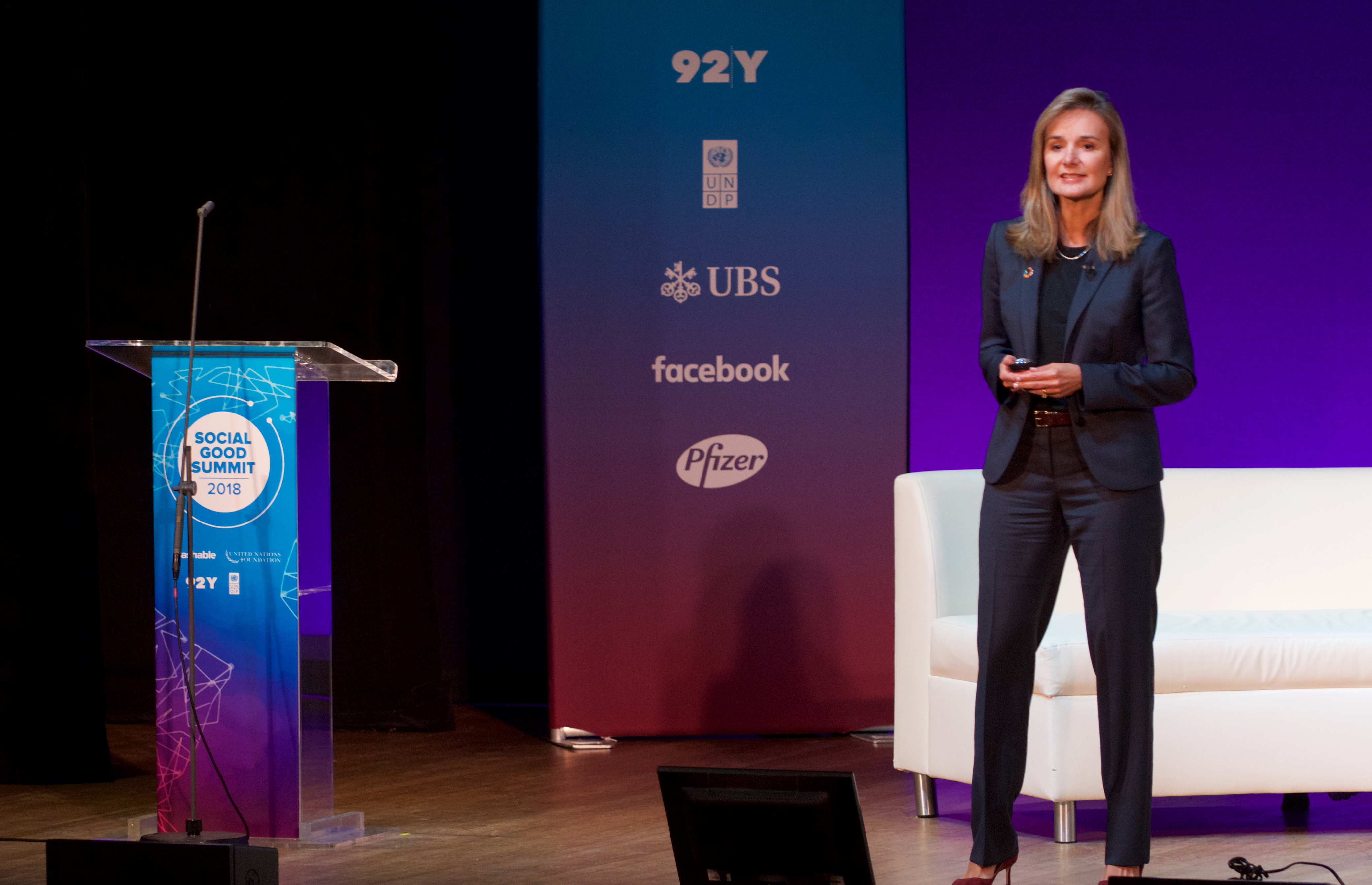 "But best practices in the western world don't always apply to emerging markets," she said. "So we have built a team committed to innovation to creatively address these unique challenges."
For example, Pfizer has partnered with Ant Financial, a global finance leader, to pilot mobile pay and microfinancing options to help create access to vaccinations in rural China, an effort focused on reducing infant mortality in the area. Collaborating with the Ministry of Health and We-Robotics, a non-governmental organization, in the Dominican Republic, we're furthering our ability to reach remote patients using drones to deliver urgent medications faster than ever before. And, in the Middle East, we have launched Hemo Heroes, a gaming app designed to encourage young patients with hemophilia to be more aware of their condition and how it can be managed.
Though proud of these successes, Nanette noted that these efforts are one step toward greater progress. To achieve better access to healthcare more broadly, a combination of public-private partnerships, enterprising start-ups, and individuals' passion will be necessary.
Watch her full speech to learn more:
Photo credit: Perry Bindelglass