Company Honored
for People Principles and Practices in Turkey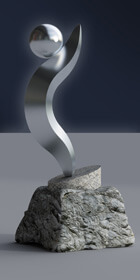 For the second consecutive year, Pfizer has been honored in Turkey for its talent management and recruitment practices.
Pfizer was recently selected as the best company in the recruitment category and one of the three top companies for talent management by the Turkish Personnel Management Association (PERYON).
Last year, Pfizer Turkey received honors from the PERYON for talent management, differentiating practices/projects, and training and development management.
"We are honored that our efforts to make a difference in our human resources strategies and processes are also recognized by a distinguished institution in Turkey," said Hande Eskinazi, Human Resources Director, Pfizer Turkey. "This honor is due to the dedicated efforts by all our colleagues and our Human Resources Department. We thank everyone including the management and our employees for their support."
The company received the awards at the European People Management Conference in Istanbul.