Facebook "Stars" Cast in
Pfizer Turkey Pet Photo Contest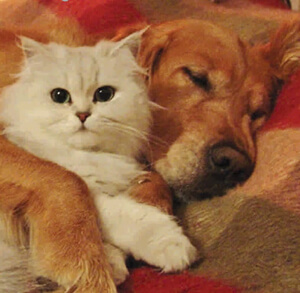 When it comes to pets, animal lovers in Turkey are not shy about sharing photos of their beloved companions. For the past seven years, they've sent pictures of their pets to Pfizer Animal Healthýs annual PetStar Photo Contest for a chance to appear in a popular pet-themed calendar.
This year, the contest was featured for the first time on Pfizer Turkey's Facebook page and participation was a howling success. Organized by Pfizer Animal Health Turkey, in the past the contest typically attracted about 500 submissions each year to a dedicated Pfizer-sponsored website. With the switch to Facebook, a total of 13,757 photos of cats and dogs were submitted by more than 85,000 users, and the number of followers on Pfizer Turkey's Facebook page jumped from 14,000 to 76,000.
"Social media trends and experiences encouraged us to conduct the PetStar contest on the Facebook platform as opposed to a micro website — which was the main framework for the past six years — and we had a better success than we expected," said Pfizer Animal Health Pet Products Business Unit Manager Özgür Gültekin. "We believe that the sharing tendency of the participants and the heartwarming pet photos lie beneath the success of this project. In the coming years, we aim to combine it with social responsibility activities and reach an even wider audience."
For this year's contest, visitors to the page could also vote for their favorite pet photo for the first time. The 100 most popular photos were later reviewed by a judging jury that included a well-known Turkish photographer, two veterinarians, a newspaper editor and a judge from the companyýs advertising agency.
The judges selected 12 cats and dogs to appear in the 2012 Pfizer PetStar calendar.
"The project enabled animal lovers to meet on a common platform through warm dialogues where they shared an enormous level of excitement," said Gültekin. "The most enthusiastic contestants worked hard from the beginning of the contest to get the most votes. They uploaded the photos of their cats and dogs, voted for each other, shared the photos with their friends on their Facebook pages and invited them to vote."