You are here
On June 19, Pfizer's Get Old program hosted the first-ever "Get Old Together" Day at the Collegeville, PA office site. More than 600 colleagues and their guests – parents, friends, neighbors, and other community members – participated in this immersive, interactive experience to promote healthy aging activities and foster cross-generational connections.
"We know there are actions we can take at every stage of our lives that can help us live longer and better," explained Sally Susman, Executive Vice President of Corporate Affairs and Get Old's executive sponsor. "So much research and innovation exists today that is changing how people age, and we want to do all we can to help make it available to our colleagues and our community."
Kicking off the day, Sally sat down with Paul Critchlow, former head of communications at Merrill Lynch and currently a senior intern at Pfizer, for a fireside chat on ways to think differently about aging, work, and overall health.
"I came to the realization that having years behind you does actually give you wisdom that your younger self didn't have. If you tap into that, it can be a tremendous source of energy and sustenance moving forward," Paul reflected. "I still have a lot to learn, and, more importantly, I still have a lot to contribute."
"Get Old Together" Day was designed to provide helpful tools and resources for colleagues and their guests, regardless of their age. The day included health screenings and fitness demonstrations, including chair yoga, meditation, and stability and mobility exercises. It also featured interactive technology sessions like "How to Stay Safe Online," "Understanding Fitness Technology," and a "Social Media 101" course coordinated by Pfizer's tech-savvy summer interns.
"We were proud to host the first-ever 'Get Old Together' Day here in Collegeville," said Jeff Keisling, Senior Vice President, Chief Information Officer and Site Lead. "Serving the community where we live and work is very much in the DNA of Pfizer colleagues, and we hope to be a catalyst for similar events around the world."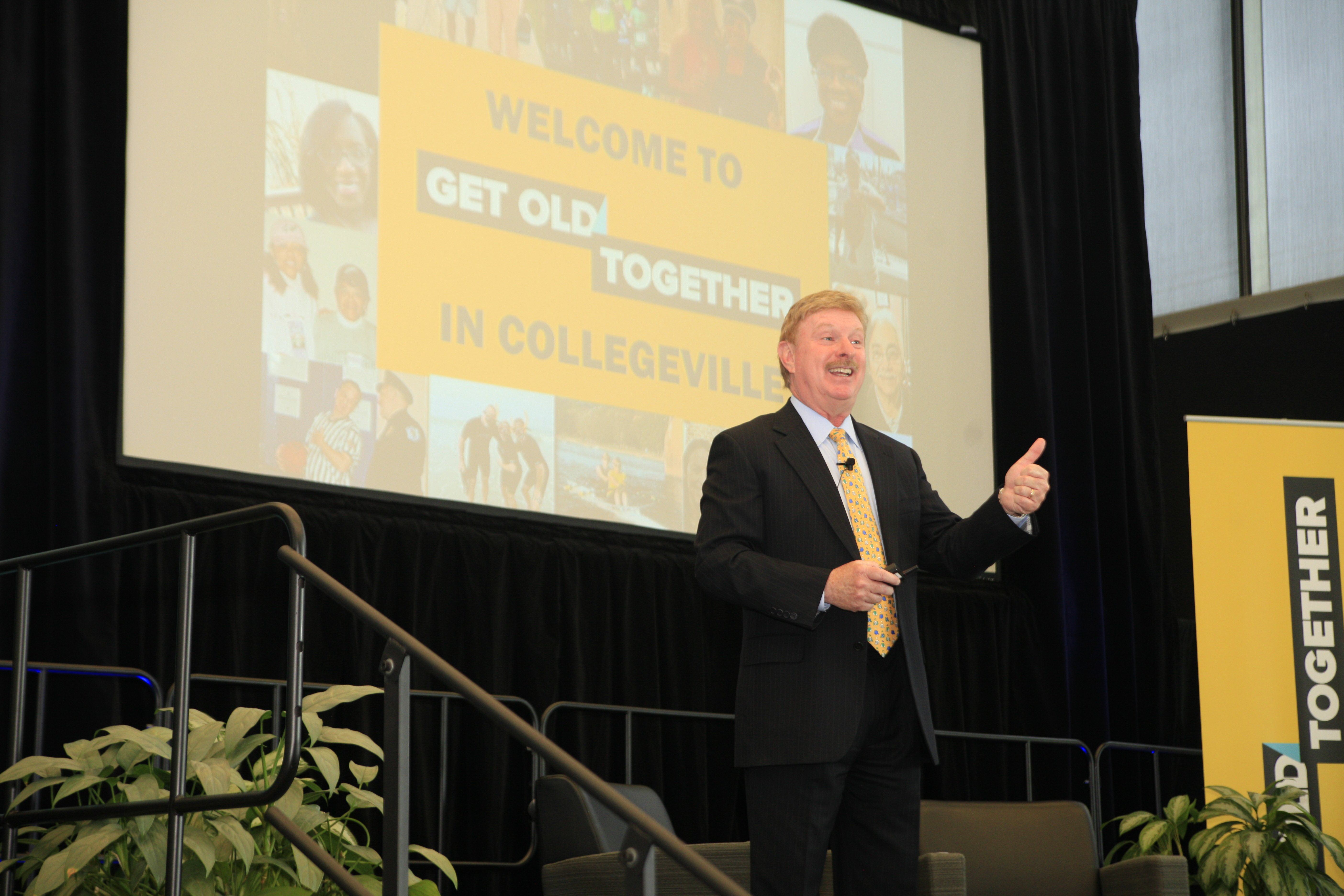 Learn more about Get Old