One Year Later:
Pfizer Japan Colleagues Reflect on Earthquake, Tsunami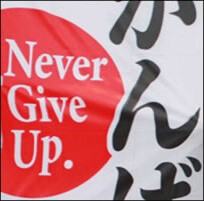 One year after a 9.0 earthquake and resulting tsunami struck eastern Japan, Pfizer colleagues who are based there marked the anniversary by reflecting on the progress that's been made and Pfizer's contributions to the nationýs recovery.
A $3 million donation from Pfizer, as well as donations from the company's employees across the globe, was given to a number of non-governmental organizations including the International Rescue Committee, US Fund for UNICEF, Save the Children, Central Community Chest of Japan and Japan Platform. Those organizations in turn used it for emergency supplies, medical support, temporary buildings and equipment.
The company also provided drugs to disaster-affected areas, set up a matching-gift program through which the company donated 100 million yen, conserved electricity in offices to comply with government requests to save power and held lectures on relevant themes such as post-traumatic stress disorder.
Quick Company Response
With supply transportation cut off immediately after the disaster, many Pfizer Japan colleagues helped gather relief items and delivered them to fellow colleagues in the disaster areas.
In response to a shortage of gasoline that lasted several months, field force colleagues were asked not to use their cars to visit health care providers. Also during that time, Pfizer rented an all-electric apartment near the Sendai office where colleagues and their families could take turns bathing.
"All of Pfizer Japan is very heartened by the support of colleagues from around the world," said Ichiro Umeda, President, Pfizer Japan.
'We Should Never Forget'
Thanks to all of the recovery efforts, reconstruction of devastated areas is progressing, although some areas are advancing more quickly than others.
Radiation concerns still plaguing Fukushima have prevented many people from returning to their homes inside the hazard zone. The company provides a number of supportive actions specifically for colleagues in the prefecture, including honoring special requests from affected colleagues to relocate outside of the prefecture within three years.
"Although the things we did were by no means sufficient to match the devastation, we thought hard about what we could do and followed through," Umeda said.
"After one year, reconstruction is steadily making headway, though not nearly fast enough for the many people in Tohoku's coastal regions who are still forced to live in uncomfortable conditions in evacuation camps. In addition, a full resolution of the nuclear crisis in Fukushima appears to be a long way off. We should never forget those facts; we should never forget our colleagues in such districts who are giving their all under incredibly stressful circumstances. As a company, we will continue to support the disaster-stricken regions."