Pfizer Foundation
Announces Partnership to Boost 'Age-Friendly' Communities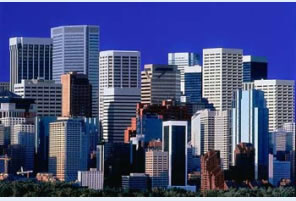 The Pfizer Foundation is partnering with Grantmakers in Aging; (GIA), a national association of funders, to launch "Community AGEnda: Improving America for All Ages," to help five U.S. communities become great places to grow up and grow old.
The initiative will provide five grants of $150,000 each to local non-profit organizations in Arizona, Florida, Georgia, Indiana, and the greater Kansas City area to accelerate their efforts to become "age-friendly;."
"The aging of America's population is one of the most important trends of the 21st Century, with tremendous implications for our future, our health, our economy and our quality of life," said Caroline Roan, President of the Pfizer Foundation. "By partnering with Grantmakers in Aging, we believe we can promote health and wellness, advance the important national conversation around aging and help our communities take tangible steps to prepare for these huge demographic changes."
The Pfizer Foundation is a charitable organization established by Pfizer Inc to promote access to quality health care, to nurture innovation, and to support the community involvement of Pfizer colleagues.
America is getting older fast. Today, 40 million people in the United States are 65 and older, and this number is projected to more than double to 89 million by 2050. Yet most cities, towns and regions are not preparing to take advantage of the opportunities and meet the challenges presented by a growing number of older adults.
"Research tells us that most people want to grow old in the places that matter most to them, around family and community," said John Feather, CEO of Grantmakers In Aging. "But that's only going to be possible if all of us — regional planners, elected officials, citizen groups, philanthropies, industry and others — start thinking and taking action now to put age-friendly ideas into practice. Supporting age-friendly development is a natural role for local philanthropies because of their unique knowledge of the people and particular needs of their own regions."
In addition to the $750,000 provided to the participating regions, Community AGEnda will use an additional $550,000 to assess and support the local efforts and inspire similar work across the country. This work includes promotional activities and the development of planning, assessment and strategy tools and other practical resources, including an online searchable database describing the growing number of age-friendly projects in the United States. The project will also gather national and regional funders to spur greater interest in age-friendly community development.
On the local level, participating communities will raise one-third or more of their grant in matching funds, a minimum of $50,000 each. Community AGEnda efforts will include a wide variety of activities, such as:
Addressing transportation challenges for seniors in Atlanta, including neighborhood walkability;
Establishing development incentives to create an age-friendly Lifetime Community District in Bloomington, IN; and
Preparing large employers to hire more older adults in Miami-Dade County.
Nationwide efforts to make communities age-friendly take various forms and often involve physical environments, from safe outdoor spaces and accessible public transportation to affordable, well-designed housing. Other age-friendly initiatives tackle social needs: creating engaging cultural and outdoor activities, public services, and volunteering options. Each community will focus on their own local challenges.