Pfizer Ireland's 2012
'Health Index' Provides Glimpse Into Health Care Landscape for Elderly Patients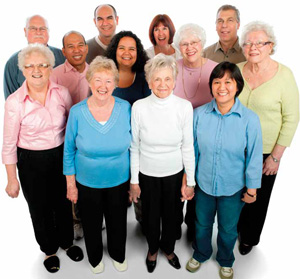 Pfizer Ireland's recently published 2012 Pfizer Health Index, an annual quantitative market research survey of the health and well-being of the Irish population, offers an in-depth look into the lives of elderly patients.
The 2012 Index revealed that 78 percent of older people surveyed feel either "prepared" or "optimistic" about getting old, and 74 percent of older people agree that they feel growing old is, on balance, more a happy than sad experience.
While 95 percent of older people surveyed agreed that it is important to retain independence as one ages, 50 percent said they worried about becoming a burden upon others as they age. With regards to having enough money, more than 1 in 4 (26 percent) of older people said that they don't have enough money to do the things they want to do, versus 62 percent who claimed they do have enough money.
"Older people are a significant asset and society is becoming increasingly aware of the contribution they make," said David Gallagher, Managing Director, Pfizer Ireland. "We must encourage people to get as much as they can out of life as they grow older, whether at work, at home or in the community and strive to ensure they live a healthy and fulfilled life. Health prevention and disease management strategies are key in ensuring that people reach old age in good health and can continue to live full active lives."
When respondents were asked about nursing-home care, 65 percent of older people said they felt "uncomfortable" with the idea of living in a nursing home, while 18 percent reported feeling "comfortable." In addition, 87 percent said they felt "very positive" about their relationships with their doctors.
When asked about medical interaction in the past year, the report found that 92 percent visited a doctor for a checkup; 72 percent visited a doctor because they didn't feel well; 58 percent said they'd been vaccinated as part of a public program; 48 percent have been screened for cancer, cholesterol, blood pressure or a female condition; 33 percent have gone into the hospital for an operation or medical procedure; 17 percent have gone to hospital emergency rooms for treatment; and 13 percent have gone to a privately-funded clinic for treatment and paid for it themselves.
The release of the report, now in its seventh year, coincided with the launch of the European Year for Active Ageing and Solidarity between Generations, an initiative developed by the European Union aimed at raising awareness of the societal contributions of older people.
Click here to access the full 2012 Pfizer Health Index report online.