Pfizer Named
Among Top Companies for Executive Women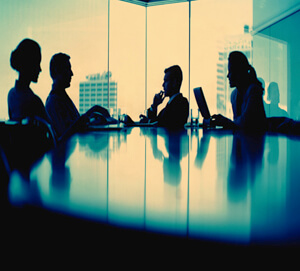 The National Association of Female Executives (NAFE) has ranked Pfizer among the Top 50 companies for executive women.
NAFE is one of the largest associations of women professionals and business owners in the United States. Its Top 50 list recognizes companies that demonstrate leadership in providing resources and initiatives — educational, networking, public advocacy, and policy — that help women achieve career and personal success.
The organization recognized Pfizer for having a diverse leadership team.
"Diverse leaders reflect the full spectrum of our community and the communities we serve, and our commitment to developing diverse talent is a critical component of our success," said Amy Schulman, Executive Vice President and General Counsel and Business Unit Lead, Consumer Healthcare.
NAFE also cited Pfizer's extensive participation in the six-week Leadership in Practice program offered by the Healthcare Businesswomen's Association and proprietary internal initiatives that prepare women for roles of increasing responsibility.
"We are delighted to have been named to NAFE's Top 50 list," said Yvonne Greenstreet, Senior Vice President, Medicines Development & Specialty Care and Chairman of Pfizer's Global Women's Council. "Being recognized for the achievement of women at the executive level means that many of our activities and initiatives aimed at strengthening the pipeline for female leadership talent at Pfizer are working."
View the complete 2013 list here.