Pfizer Partners
with Peruvian University to Offer Online Education to Physicians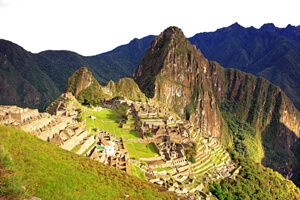 In an effort to advance the scientific knowledge of Peruvian physicians in remote areas, Pfizer Peru has signed an agreement with the Universidad Peruana Cayetano Heredia in Lima to provide online education modules to general practitioners in the Andean region of Cusco.
The initiative was developed to offer training to physicians who typically do not participate in continuing education programs because of limited access, distance or time. A pilot program is scheduled to begin in January, and is designed to enhance medical knowledge and build skills in clinical decision-making that will help physicians better address local health needs.
Pfizer Peru also anticipates that the program will encourage the development of virtual communities and lessen the sense of isolation among physicians.
"We know that keeping medical professionals up-to-date on advances in the field is a challenge that we must face with innovative and impactful initiatives," said Alberto Sattui, Medical Director, Pfizer Ecuador, Peru and Bolivia. "I am convinced that the online education project with the Universidad Peruana Cayetano Heredia will be a beneficial contribution to the country and will demonstrate what our joint efforts can achieve."
The pilot will take place over a year-and-a-half and is expected to include 100 certified physicians with degrees in medical-surgical emergencies. The educational modules will focus on medical emergencies in primary care settings.