When it comes to discovering new cures, we need the brightest minds and strongest talent to deliver solutions in need. And efforts across the industry in drug discovery and development must be matched by an equally strong and efficient team at the U.S. Food and Drug Administration (FDA) to make sure innovative, life-saving treatments reach patients in a timely manner.
Hiring practices at the FDA have become outdated, and it now takes an average of three-to-four months to hire a new recruit.1 Not only has this contributed to staffing shortfalls across the agency, but it's strained the approval process for new medicines, while patients anxiously await new treatment options.2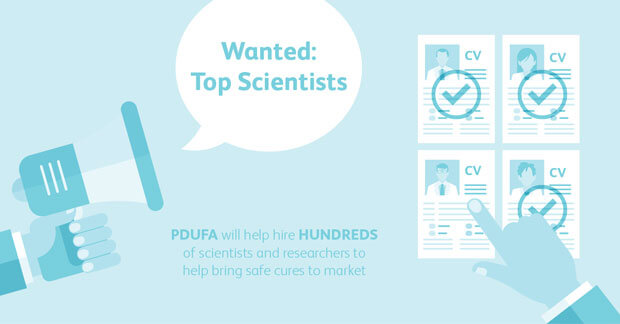 Fortunately, Congress has an opportunity to improve the FDA's staffing procedures this year by reauthorizing the Prescription Drug User Fee Act (PDUFA). For nearly 25 years, the user fees collected from companies like Pfizer under the PDUFA program have enabled the FDA to hire many more scientists and researchers, streamlining the review process for new drugs. The latest version of the law offers to improve the FDA's staffing capabilities, to fill more than 200 current vacancies and add hundreds more experts to lead new programs to better integrate patient perspectives into the drug approvals process, and modernize clinical trials.
To keep up with rapid scientific advancements, the FDA needs to have the resources and expertise to evaluate new medicines quickly, while preserving its high standards for safety and efficacy. By reauthorizing the newest version of PDUFA, Congress can improve hiring practices at FDA, so FDA can more easily do its job of reviewing and approving life-saving new treatments to combat serious diseases.
There's too much at stake for Congress to miss this opportunity. Together, we can help FDA improve the process for patients to get new medicines they urgently need.
Want to learn more about the Prescription Drug User Fee Act and what it could mean for YOU? Sign up for Ready for Cures here.
1Government Accountability Office, "Food and Drug Administration: Comprehensive Strategic Planning Needed to Enhance Coordination between Medical Product Centers," May 2016, p. 29, http://www.gao.gov/assets/680/677122.pdf
2Washington Post, "Despite ramped-up hiring, FDA continues to grapple with hundreds of vacancies," November 1, 2016, https://www.washingtonpost.com/national/health-science/despite-ramped-up-hiring-fda-continues-to-grapple-with-hundreds-of-vacancies/2016/11/01/9b6dc9b0-a067-11e6-8832-23a007c77bb4_story.html?utm_term=.8b3310fe3f64