Chances are you've never heard of the Prescription Drug User Fee Act (PDUFA), but it's a law that has a big impact on how fast patients and families get access to new, safe medicines. Unfortunately, that law might expire if Congress doesn't act by September of this year. Now is the time to learn more about PDUFA and track Congress's efforts to reauthorize it.
Here's how the law works: before patients can take potentially life-saving new medicines, the U.S. Food and Drug Administration (FDA) has to make sure those medicines are safe and effective and that the benefits of the drug outweigh any potential risks. That requires scientists, inspectors, biostatisticians and many other FDA professionals to assess clinical information provided by companies before a medicine is approved and reaches your local pharmacy. That's where PDUFA comes in. The law allows the FDA to require biopharmaceutical companies, such as Pfizer, to pay user fees that support the FDA's review process. 
Congress has until September 30, 2017, to make updates and reauthorize the law. At Pfizer, we believe pharmaceutical companies should work to bring safe and effective new drugs to the patients who need them as fast as possible. So, we support PDUFA and hope Congress won't delay in reauthorizing this important law.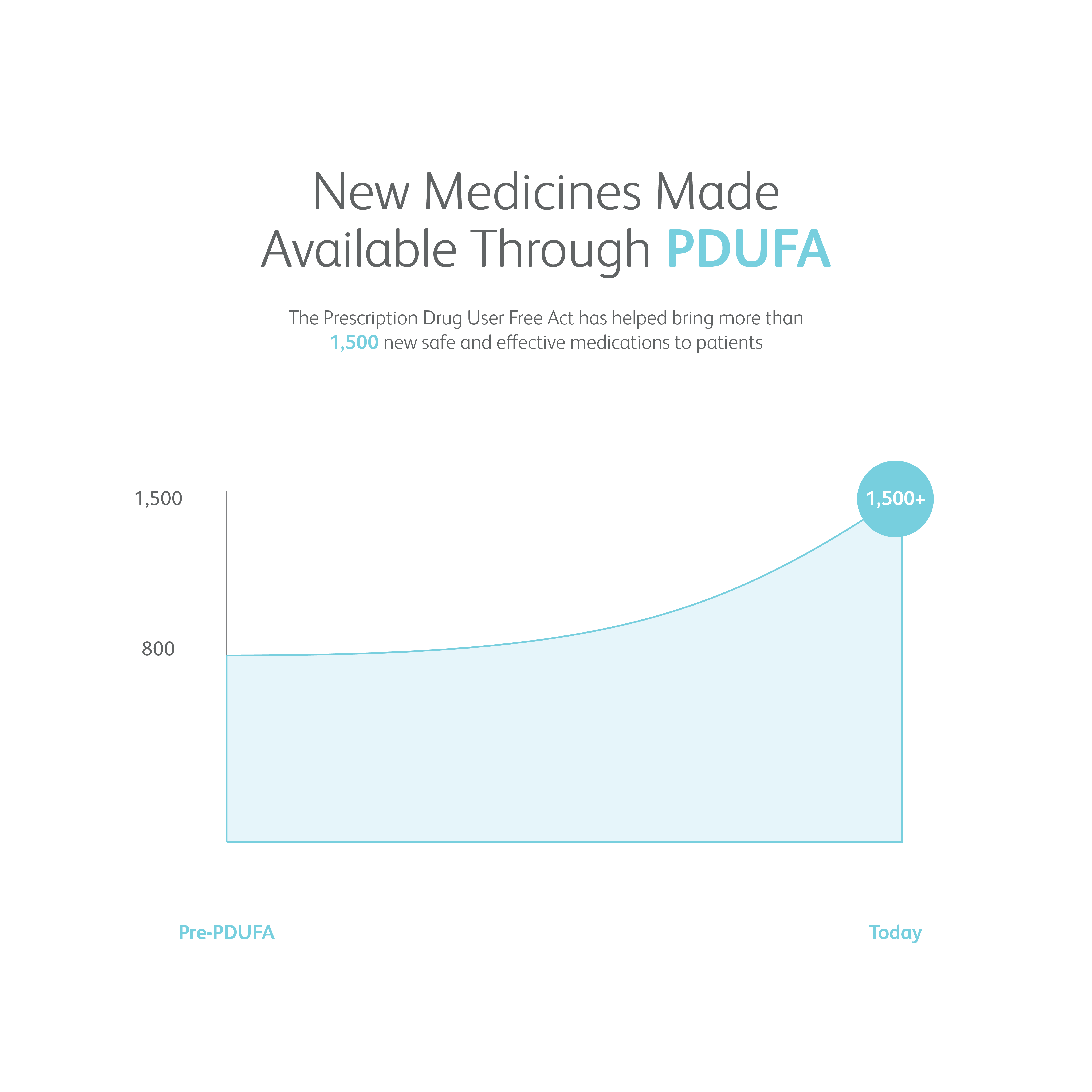 To understand just how important PDUFA is, it helps to remember what things were like before PDUFA was in place. In the early 1990s, the U.S. was at the height of the HIV/AIDS crisis. At the time, it took the FDA an average of two-and-a-half years to approve a new medicine. 1 That was too long to wait for many patients who were in dire need of a breakthrough. The FDA needed more resources to be able to more efficiently review new drug applications. So Congress enacted PDUFA. Since 1992, this regulatory innovation has helped bring more than 1,500 new safe and effective medications to patients. 2 Today, 86 percent of medicines are approved first in the U.S. and the average review time for novel medicines has declined to less than 11 months. 3 PDUFA helps ensure the FDA can hire and retain a strong scientific and medical workforce, and helps to make new treatment options available while upholding high standards. Without PDUFA, the clock on approvals turns back to the early 1990s.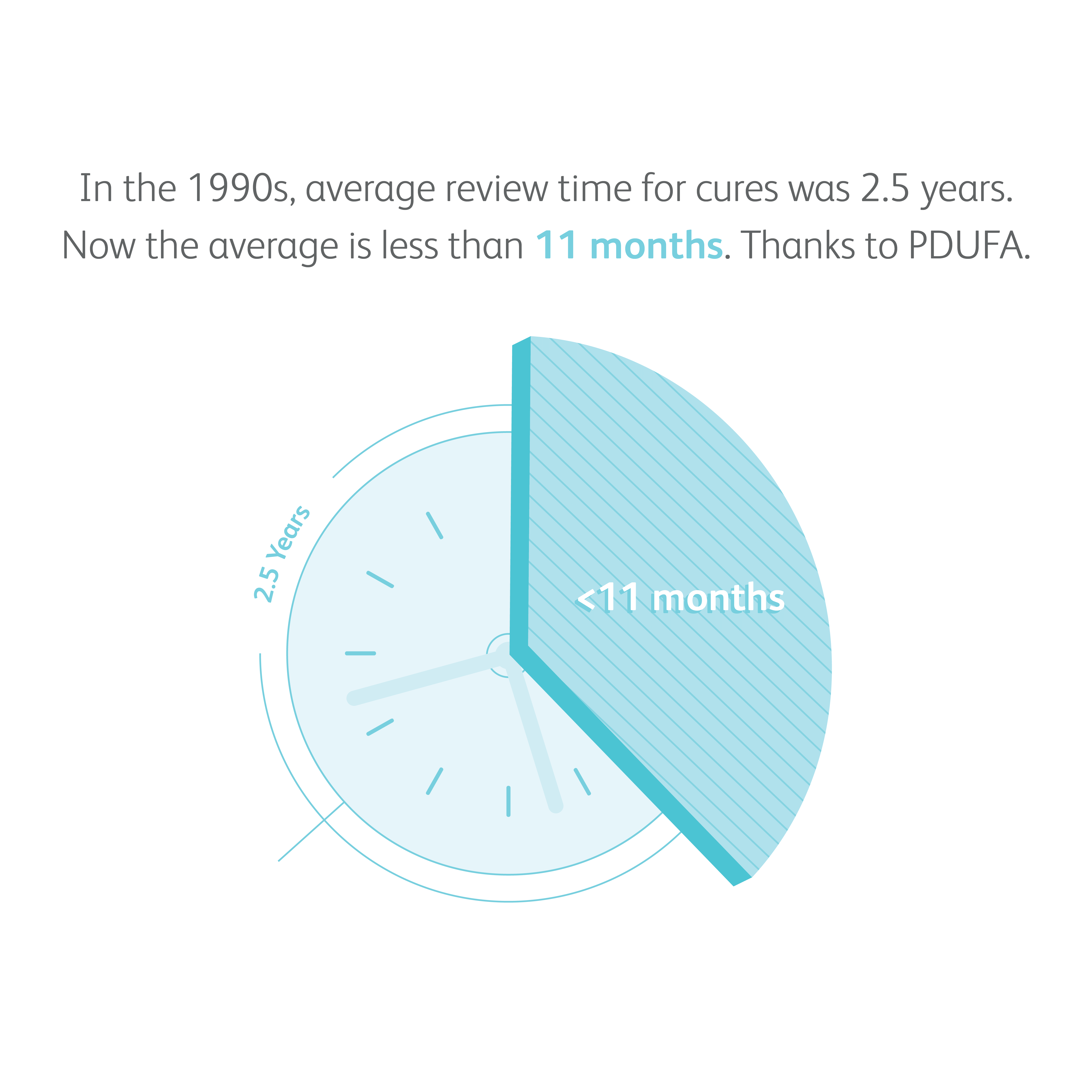 Patients and families need modern medicines without any unnecessary delays. Helping make the FDA more efficient and effective via the approval of PDUFA VI is vital to our ability to continue to deliver innovative new products to patients.   
Want to stay informed about PDUFA? Sign up for updates on this critical piece of legislation.