By Pfizer Medical Team on Get Healthy Stay Healthy
Ever hear the saying, you are what you eat? Eating isn't just about satisfying hunger. Good nutrition is linked to a healthy life. The food you eat should be rich in vitamins, minerals, and nutrients to help you stay healthy.
Putting the healthy back into modern day eating habits
In today's society many people are eating foods too high in calories, and do not include enough vegetables and fruit. Eating foods that are high in calories but low in vitamins and minerals—i.e. 'empty' calories—can lead to excess weight gain.
Nutrition experts recommend eating a variety of nutrient-rich foods with vitamins and minerals (called micronutrients) and relatively few calories. Micronutrients are found in foods that are rich in vitamins and minerals and are important for development, disease prevention and overall wellness.
Micronutrients can be found naturally in a variety of plant- and animal-based foods. They help to:
Support brain development
Maintain a healthy immune system
How often do you eat 'empty-calorie' foods?
Want to get started with eating a more well-balanced diet?
Take a moment to think about your current eating habits and write down your goals with this action plan.
Download this tool.
My Action Plan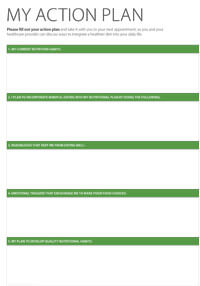 Download full brochure now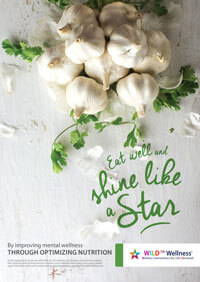 Following these recommendations should be under the care of your physician, as results may vary.
Medically reviewed by Elizabeth Pappadopulos, PhD, Global Medical Affairs, Pfizer
Visit Get Healthy Stay Healthy for more information on Your Health