The Antigen Podcast Episode 1: Vaccines 101
Vaccines have saved millions of lives, but they've also become victims of their own success. They've done such a good job that we've forgotten what serious infections like polio and diphtheria look like. On the first episode of The Antigen, host Yasmeen Agosti takes us through vaccine basics with the help of experts Dr. Kathryn Edwards, Dr. Peter Hotez, Martha Rebour, LJ Tan, and Serese Marotta, who explain why vaccines are more relevant now than ever.
See the full transcript for Episode 1 here
Episode Guests
Episode References
Season 1 Host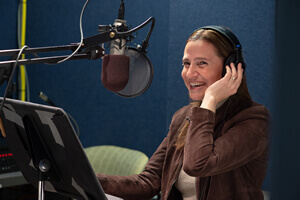 Season 1 of The Antigen is hosted by Yasmeen Agosti, MD FAAP. Yasmeen is a pediatrician and a Global Medical Lead, Viral Vaccines at Pfizer. She is a Ph.D. candidate in Clinical Microbiology and Infectious Diseases at the University of Witwatersrand. Yasmeen trained as a general pediatrician in Philadelphia and, later, conducted clinical research on respiratory syncytial virus in South Africa as part of her doctoral studies. She joined Pfizer in 2017. Learn more about her background and current work at Pfizer.
*Guests have not been compensated for their participation on this podcast.