The Antigen Podcast Episode 2: The History of Vaccines
From the first inoculations in China and the Middle East, to Edward Jenner and his smallpox immunization, all the way to the inception of vaccines we still use today — this episode of The Antigen is all about the history of vaccines. New voices like Emilio Emini, Stanley Plotkin, Sarah Long, and Todd Wolynn join familiar guests from the first episode to paint a historical picture of this scientific innovation.
See the full transcript for Episode 2 here
Episode Guests
Episode Reference
Season 1 Host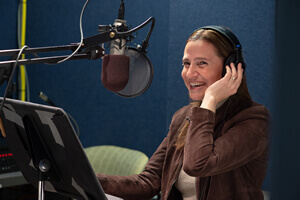 Season 1 of The Antigen is hosted by Yasmeen Agosti, MD FAAP. Yasmeen is a pediatrician and a Global Medical Lead, Viral Vaccines at Pfizer. She is a Ph.D. candidate in Clinical Microbiology and Infectious Diseases at the University of Witwatersrand. Yasmeen trained as a general pediatrician in Philadelphia and, later, conducted clinical research on respiratory syncytial virus in South Africa as part of her doctoral studies. She joined Pfizer in 2017. Learn more about her background and current work at Pfizer.
*Guests have not been compensated for their participation on this podcast.