The Antigen Podcast Episode 3: Global Perspectives, Barriers & Solutions
With preventable disease rates dropping around the world, vaccination efforts are largely a success. What are the barriers that still prevent vaccines from reaching the people who need them? This episode of The Antigen is going global. Host Yasmeen Agosti talks with experts about worldwide efforts to make vaccines more accessible, from organizations like The Bill and Melinda Gates Foundation, GAVI, [email protected], Save the Children, and The Wellcome Trust.
See the full transcript for Episode 3 here
Episode Guests
Episode References
Season 1 Host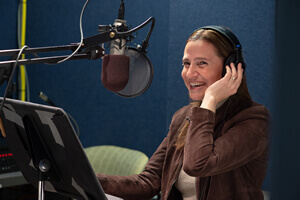 Season 1 of The Antigen is hosted by Yasmeen Agosti, MD FAAP. Yasmeen is a pediatrician and a Global Medical Lead, Viral Vaccines at Pfizer. She is a Ph.D. candidate in Clinical Microbiology and Infectious Diseases at the University of Witwatersrand. Yasmeen trained as a general pediatrician in Philadelphia and, later, conducted clinical research on respiratory syncytial virus in South Africa as part of her doctoral studies. She joined Pfizer in 2017. Learn more about her background and current work at Pfizer.
*Guests have not been compensated for their participation on this podcast.