The Antigen Podcast Episode 4: Vaccine Hesitancy Part 1
Anti-vaccination sentiment dates back farther than many realize. Since the first vaccine reached the United States over 200 years ago, concerned citizens have been raising objections and even making hyperbolized political cartoons. What exactly sparked the modern anti-vaccination movement? And how has that perspective spread and changed over time? This episode starts The Antigen's dive into everything anti-vax.
Host Yasmeen Agosti talks with experts, journalists, pediatricians, and parent-advocates including Kathryn Edwards, Todd Wolynn, Robert Field, Sara Novak, Steven Salzberg, Chad Hermann, Tara Hills & LJ Tan.
See the full transcript for Episode 4 here
Episode Guests
Episode References
Centers for Disease Control
Season 1 Host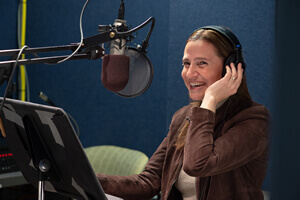 Season 1 of The Antigen is hosted by Yasmeen Agosti, MD FAAP. Yasmeen is a pediatrician and a Global Medical Lead, Viral Vaccines at Pfizer. She is a Ph.D. candidate in Clinical Microbiology and Infectious Diseases at the University of Witwatersrand. Yasmeen trained as a general pediatrician in Philadelphia and, later, conducted clinical research on respiratory syncytial virus in South Africa as part of her doctoral studies. She joined Pfizer in 2017. Learn more about her background and current work at Pfizer.
*Guests have not been compensated for their participation on this podcast.