The Antigen Podcast Episode 5: Vaccine Hesitancy Part 2
80% of internet users are seeking health-related information. Why? On the surface, the internet seems to be an easy way to look for answers. The challenge is that there is a lot of information to sort through, and misinformation can sometimes be hard to recognize. On this episode, we continue our conversation on vaccine hesitancy and expand into digital health skills. Host Yasmeen Agosti speaks to parent-advocate Tara Hills, Johns Hopkins Professor Dr. Steven Salzberg, Congresswoman Dr. Kim Schrier, and communications expert Chad Hermann.
See the full transcript for Episode 5 here
Episode Guests
Episode References
Centers for Disease Control
Season 1 Host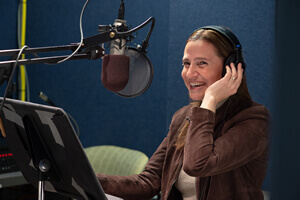 Season 1 of The Antigen is hosted by Yasmeen Agosti, MD FAAP. Yasmeen is a pediatrician and a Global Medical Lead, Viral Vaccines at Pfizer. She is a Ph.D. candidate in Clinical Microbiology and Infectious Diseases at the University of Witwatersrand. Yasmeen trained as a general pediatrician in Philadelphia and, later, conducted clinical research on respiratory syncytial virus in South Africa as part of her doctoral studies. She joined Pfizer in 2017. Learn more about her background and current work at Pfizer.
*Guests have not been compensated for their participation on this podcast.