The Antigen Podcast Episode 6: Vaccine Politics, Policy & Advocacy
'Policy' is often considered a dry topic – but vaccine policy can become emotionally charged, quickly. In this episode, we explore the balance between individual freedom and public good as we dive into vaccine laws, mandates, and exemptions across the U.S. We also examine how individuals can make their voices heard at the local, state, and national level. Host Yasmeen Agosti speaks with Drexel University Professor Robert Field, Congresswoman Dr. Kim Schrier, LJ Tan of the Immunization Action Coalition, and parent-advocate Patti Wukovits.
See the full transcript for Episode 6 here
Episode Guests
Episode References
Season 1 Host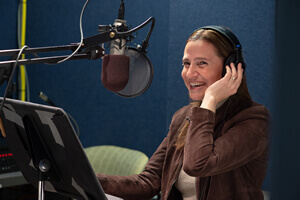 Season 1 of The Antigen is hosted by Yasmeen Agosti, MD FAAP. Yasmeen is a pediatrician and a Global Medical Lead, Viral Vaccines at Pfizer. She is a Ph.D. candidate in Clinical Microbiology and Infectious Diseases at the University of Witwatersrand. Yasmeen trained as a general pediatrician in Philadelphia and, later, conducted clinical research on respiratory syncytial virus in South Africa as part of her doctoral studies. She joined Pfizer in 2017. Learn more about her background and current work at Pfizer.
*Guests have not been compensated for their participation on this podcast.