We are proud to welcomeJeff Settleman to Pfizer and are excited to share a glimpse of his passion and energy. Jeff is joining Pfizer to lead our 400-strong relentless Oncology R&D group, focused on investigating the next potential breakthroughs for people living with cancer. Jeff brings to Pfizer more than 30 years in early oncology research from discovery to proof of concept clinical studies and deep expertise in molecularly targeted cancer therapeutics, the epigenetics of cancer drug resistance, and personalized cancer medicine. We sat down to find out a little bit more about the man behind the science. Read on to learn his best piece of advice, secret talent, and what he is looking forward to most in his new role. Welcome to the Pfizer family, Jeff!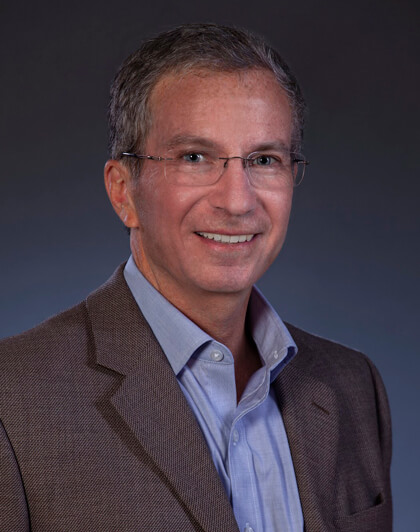 What's your proudest accomplishment? 
I have trained and mentored dozens of students, post-docs, and research staff over the last few decades. Any time I hear about their successes, I feel a tremendous sense of accomplishment. It is a huge win for me to imagine I may have contributed in some small way.
What scientific discovery you are most impressed by? 
I deeply admire Rosalind Franklin's contribution to solving the structure of DNA. That discovery helped us understand how genetic information is organized and propagated. Not only does this form the basis of human evolution, but also most of disease biology. Hard to top that!
What is the one thing others don't know about you and you wish they did? 
Becoming a scientist was actually my second choice as a career aspiration. Rock-n-roll star was the first choice—but it didn't take long for reality to set in. In hindsight, this was clearly the much better way to go for me. But I still dabble…
What is the best advice you ever received? 
After an especially memorable, science-related disappointment, it was suggested to me that it's OK to feel bad for 24 hours. But no more than that. Then it's time to move on. That's become a "rule" I live by and it applies to any kind of disappointment. I highly recommend it!
Who have been your most important mentors? 
Yale Professor Dan DiMaio was my Ph.D. thesis mentor. He taught me that scientific rigor was the most important element of success for any scientist.
Harvard Professor and former MGH Cancer Center Director Kurt Isselbacher offered me my first real job. He often emphasized the importance of staying mindful of the "big picture" when developing a strategy for scientific exploration. Years later, these key principles continue to guide my thinking in cancer research.
What are you most looking forward to at Pfizer? 
The opportunity to engage with new colleagues who will undoubtedly bring forward new perspectives on how to best advance science and develop important medicines.