Over 20 years later and Kristin Tompkins still finds a thrill working as a principal scientist on viral vaccines in Pfizer's research & development group, at our Pearl River, New York site. Starting out as an assistant researcher, Kristin has been able to be a part of some of the amazing breakthroughs that Pfizer has accomplished. We sat down with Kristin to learn more about her role and as a member of the Pfizer family.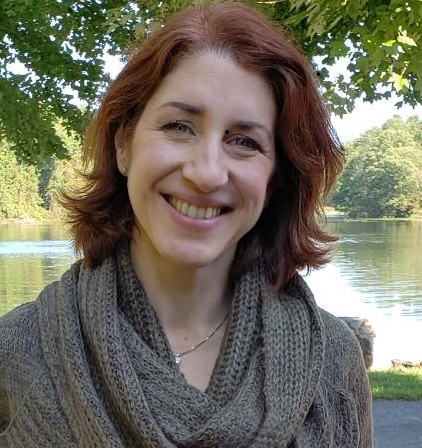 Tell us about your work and what your typical day is like.
I have had the honor of working in viral vaccines on potentially highly impactful projects like COVID-19, Respiratory Syncytial Virus (RSV), and influenza. My day is full of variety and new challenges. I get to interact with many colleagues throughout the organization in order to coordinate preclinical studies. I've found that being flexible and adaptable is the key to thriving in such a fast-paced environment.
How did you get into science?
I've loved science since I was a child. I can remember experimenting with my first chemistry set and microscope and enjoying every minute of it. I started my college career as a physical therapy student but wanted a more "behind-the-scenes" major and switched to clinical laboratory science. I was hired directly out of college and recently celebrated my 19th year at Wyeth/Pfizer!
What/who inspires you?
The patients and their families inspire me to come to work, day after day. The thought that I had a small part in saving a patient or improving their quality of life, makes it all worth it.  The scientists that I have the privilege of working with inspire me as well. The dedication, passion, and drive that we share keeps it an exciting place to work.
How do you manage failure?
In my mind failure does not exist. When things don't go the way you had planned, it provides an opportunity to learn and fine-tune the method to make improvements in the future. The only time you fail is when you stop trying.  
What's an unexpected fact about Pfizer's Pearl River campus?
Pearl River hosts one of the largest St. Patrick's Day parades in New York state and it begins in the Pear River Pfizer parking lot each year!
I hope that in the next 10 years vaccines can…
Improve the lives of even more patients and their families by reducing disease burden in our communities. I want vaccines to provide mothers, fathers, sisters, brothers, and grandparents more healthy days together, so they can share happy times instead of focusing on illness.  Vaccines can help prevent sleepless and worrisome nights by protecting our loved ones from easily preventable diseases.