In the below excerpt from the Philanthropy Age book titled, "How To Do Good," Caroline Roan, President of the Pfizer Foundation1 and Vice President of Pfizer Corporate Responsibility, offers her perspective on Pfizer's approach to addressing emerging public health challenges in an increasingly complex healthcare environment. All around the world, massive societal and economic changes are challenging biopharmaceutical companies to find fresh approaches to deep-rooted public health issues. At Pfizer, we believe that entrepreneurship is key to responding to these global challenges – and creating the new ideas, jobs, and strategies that help ensure every individual can live a dignified life.
The essay, which was featured among a collection of personal stories from thought leaders, celebrities, statesmen and women, Nobel Prize winners, social entrepreneurs, philanthropists and others driving and inspiring positive change, outlines what Pfizer's approach looks like in practice, and how we are channeling entrepreneurship for good to address societal needs for access to better healthcare.
Key to entrepreneurship, Caroline writes, is forging innovative and strategic collaborations with non-traditional partners. Caroline highlights a few examples that demonstrate this dedication to developing and delivering lasting public health solutions to ensure all individuals everywhere have the opportunity to lead healthy lives.
"Not only do we seek out multi-stakeholder partnerships with organizations," says Caroline, "but we also seek out creative problem-solvers who are developing solutions that can have tremendous impact on the healthcare needs of the most vulnerable, and that can be implemented easily in areas where there are fewer resources to work with."
Read Caroline's full excerpt from "How To Do Good" below.
A Social Mission
By Caroline Roan, President, Pfizer Foundation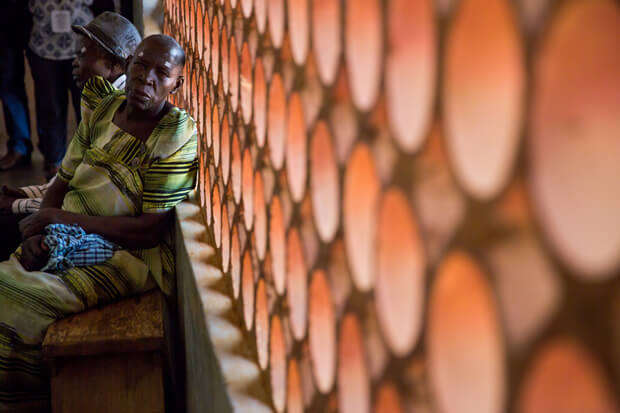 Few elements of a dignified life are as universal as access to good healthcare. Caroline Roan explains how Pfizer, one of the world's largest biopharmaceutical companies, works to answer that call through a corporate responsibility strategy rooted in unconventional partnerships and entrepreneurial problem-solving.
Biopharmaceutical companies, especially those that are research-based, have a social mission that goes well beyond the invention, development and commercialization of advanced medicines and vaccines. Companies like ours are motivated to meet societal expectations to help build the world's capacity to deliver good healthcare and, in particular, to help those who cannot easily access our medicines and vaccines.
We do this in a society that is constantly and rapidly evolving. As the world changes, we and other biopharmaceutical companies are challenged to find fresh approaches to deep-rooted public health issues. The question becomes: how do we look beyond therapeutic advances and philanthropic donations and leverage the entrepreneurial spirit of our colleagues, partners, and even patients, to find more effective ways to meet those challenges?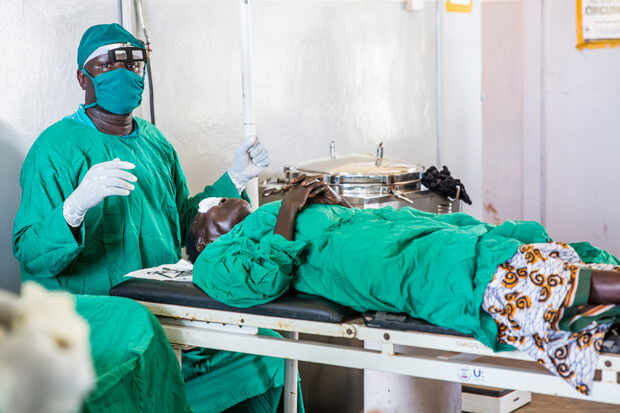 That means innovating on a scale that no single company can achieve alone, and fostering entrepreneurship in developing and delivering public health solutions at every step. Our solution charts a path of entrepreneurship for good, collaborating with non-traditional partners that share our commitment to designing holistic and lasting public health solutions.
Partnerships are not new on the global stage, but they are an important force in helping companies such as ours address societal needs for access to better healthcare. Through a series of collaborations, we have learned that different global health challenges require different approaches and partnership styles, from long-term commitments designed to combat entrenched diseases to dynamic, market-driven approaches that help to build and strengthen healthcare systems at a national level. We have also discovered a tremendous amount of passion and ingenuity at every level of partnership, and by fostering this potential, we are engaging real people – sometimes even patients themselves – in helping to improve the effectiveness and delivery of healthcare worldwide.
Take, for example, the International Trachoma Initiative (ITI), formed by Pfizer in 1998 in collaboration with the Edna McConnell Clark Foundation, and now a program of the Task Force for Global Health, an independent non-governmental organization. The ITI extends to a large group of participants and governments. Our goal is to eliminate blinding trachoma, one of the world's leading causes of preventable blindness, as a serious health threat by 2020, which would represent a landmark achievement in public health. To help reach this goal, we have donated more than 500 million doses of the antibiotic used to treat this devastating disease.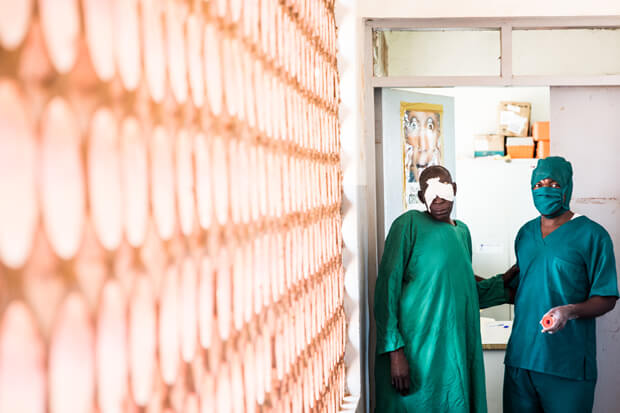 The work of ITI spans more than 17 countries and involves 100 partners and countless individuals who are working every day, in extremely remote areas of the world, to implement a comprehensive public health strategy that looks beyond medicine to eliminate a disease that is exacerbated by poverty. We are a diverse group of non-governmental organizations specializing in blindness, eye care, water and sanitation; academic experts; ministries of health; multilateral organizations; and Pfizer, united around a powerful commitment that crosses cultures, geographic boundaries and sectors. The promise of this partnership is the potential of global elimination of the disease.
ITI is an enormous partnership with impacts to match. Since 1998, the initiative has helped treat approximately 100 million people suffering from trachoma – in fact, our collective efforts resulted in Oman becoming the first country to achieve World Health Organization (WHO) validation of trachoma elimination and we are on track to meet elimination goals in China, the Gambia, Ghana, Iran, Morocco, Myanmar and Vietnam.
Yet ITI is only one example of the many ways we can join forces with others to foster entrepreneurship for good. Not only do we seek out multi-stakeholder partnerships with organizations, but we also seek out creative problem-solvers who are developing solutions that can have tremendous impact on the healthcare needs of the most vulnerable, and that can be implemented easily in areas where there are fewer resources to work with. We focus on supporting entrepreneurship in many of the countries in which we work. This has the dual benefit of catalyzing the private sector and supporting local ingenuity, which together create quality healthcare designed to meet the needs of underserved patients in hard-to-reach areas.
In 2013, the Pfizer Foundation also inaugurated a Health Delivery and Social Innovation portfolio to help catalyze and scale potential high-impact innovations focused on improving health – and especially on connecting underserved patients in low-resource settings, with higher-quality care at an accessible cost. In women's health, for example, we have invested in a jumpstart organization whose innovations include a low-cost, portable breast cancer screening device for use virtually anywhere.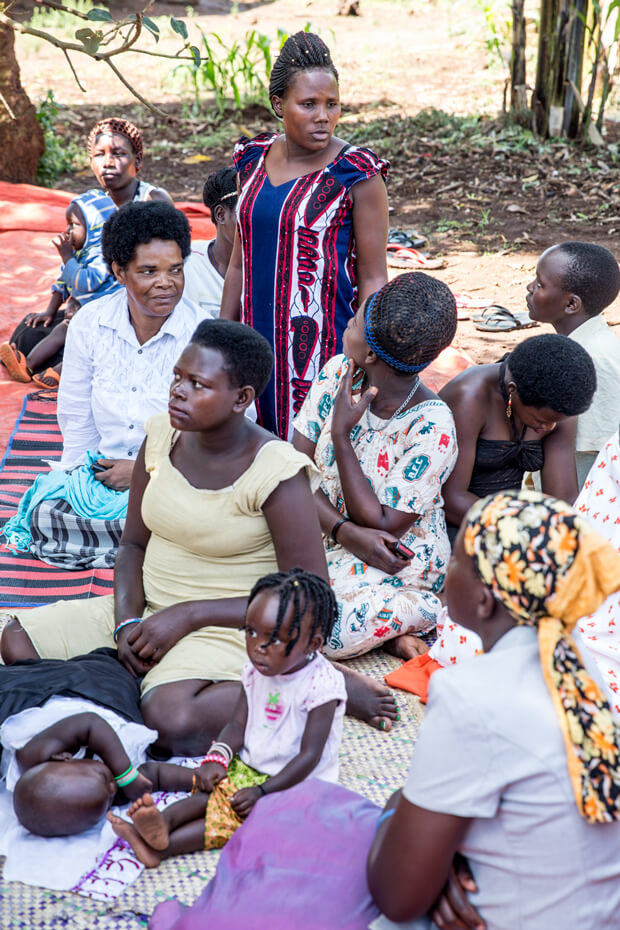 We are also supporting a social venture that developed a low-cost, clean birthing kit to prevent infection and reduce maternal and infant mortality. The kit contains simple products manufactured locally by women in India and recommended by the WHO for a clean birth. Another example is our partnership with an organization that has created a network of roadside clinics at major trucking and transportation crossings to serve hard-to-reach, mobile populations in East Africa. The clinics, created from refurbished shipping containers, provide primary care and sexual and reproductive health counselling, testing and treatment. The organization uses technology that helps to track patients after they visit, ensuring they get the quality healthcare and follow-up they need. All of these diverse initiatives are driven by passionate individuals and entrepreneurs who are committed to making a difference.
That's something we have in common, and it's what makes these partnerships both possible and powerful. Ultimately, our work alongside both traditional and non-traditional allies, and our commitment to finding and fostering public health entrepreneurs, helps us achieve our business and social mission: ensuring all individuals everywhere have access to quality healthcare and the opportunity to lead healthy lives.
1The Pfizer Foundation is a charitable organization established by Pfizer Inc. It is a separate legal entity from Pfizer Inc. with distinct legal restrictions.