For decades, a manufacturing facility in Rocky Mount, North Carolina has felt like a second home to Janet Neal and Shirley Parker, who just celebrated their 50th work anniversaries this year.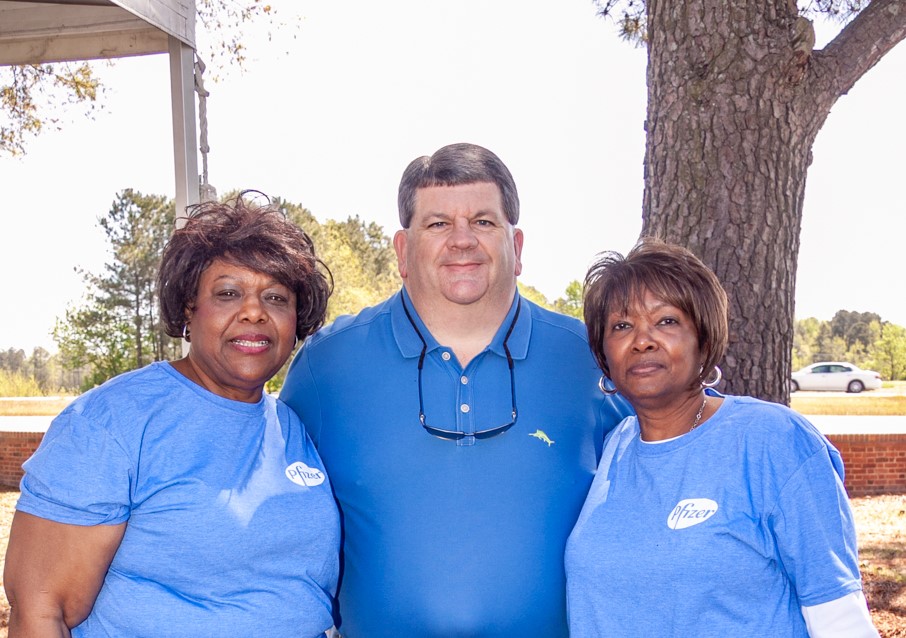 From left, Shirley Parker, Senior Product Equipment Operator, Marty Nealey,
Vice President of Operations, and Janet Neal, Senior Production Supervisor.
"It's my life, really, and it's my family away from home," says Neal, who is senior production supervisor at the facility.
"I am grateful and humbled for having stayed here," says Parker, who is senior production equipment operator.
The Rocky Mount site produces injectables, which include medications such as anesthetics, analgesics, therapeutics, anti-infectives and neuromuscular blockers in ampules, vials, syringes, IV bags and bottles. The medications are used in medical facilities around the world, and have also provided vital therapies to the military since the Civil War. Almost one-quarter of all sterile injectables used in hospitals in the United States are made at this North Carolina site.
Neal first started working at the facility in 1969, which was owned by Abbott Laboratories at the time. She worked as a production operator, inspecting large 1,000 milliliter and 500 milliliter bottles and placing bands on them so they could be hung (like with an IV). She says she never would have imagined back then that she'd still be working in the same place when she reached her 70s. "When I started here, I was young and people would say there's people who've been on jobs here 50 years. And I'd say who? Not me. I don't plan on being here 50 years," she recalls.
Parker had just graduated from high school when she was hired and, as one of 10 children, she took a job to help support her siblings. Early in her role, she worked to assemble trays that contained the components a health care provider might need for a particular procedure or specialty, such as a urology tray. She recalls that she was so grateful for her own employment, she approached the human resources department to find out if positions might be available for others in her family. In time, four of her siblings worked there, and so did her father until he retired. Similarly, Neal also had two siblings get jobs at the site.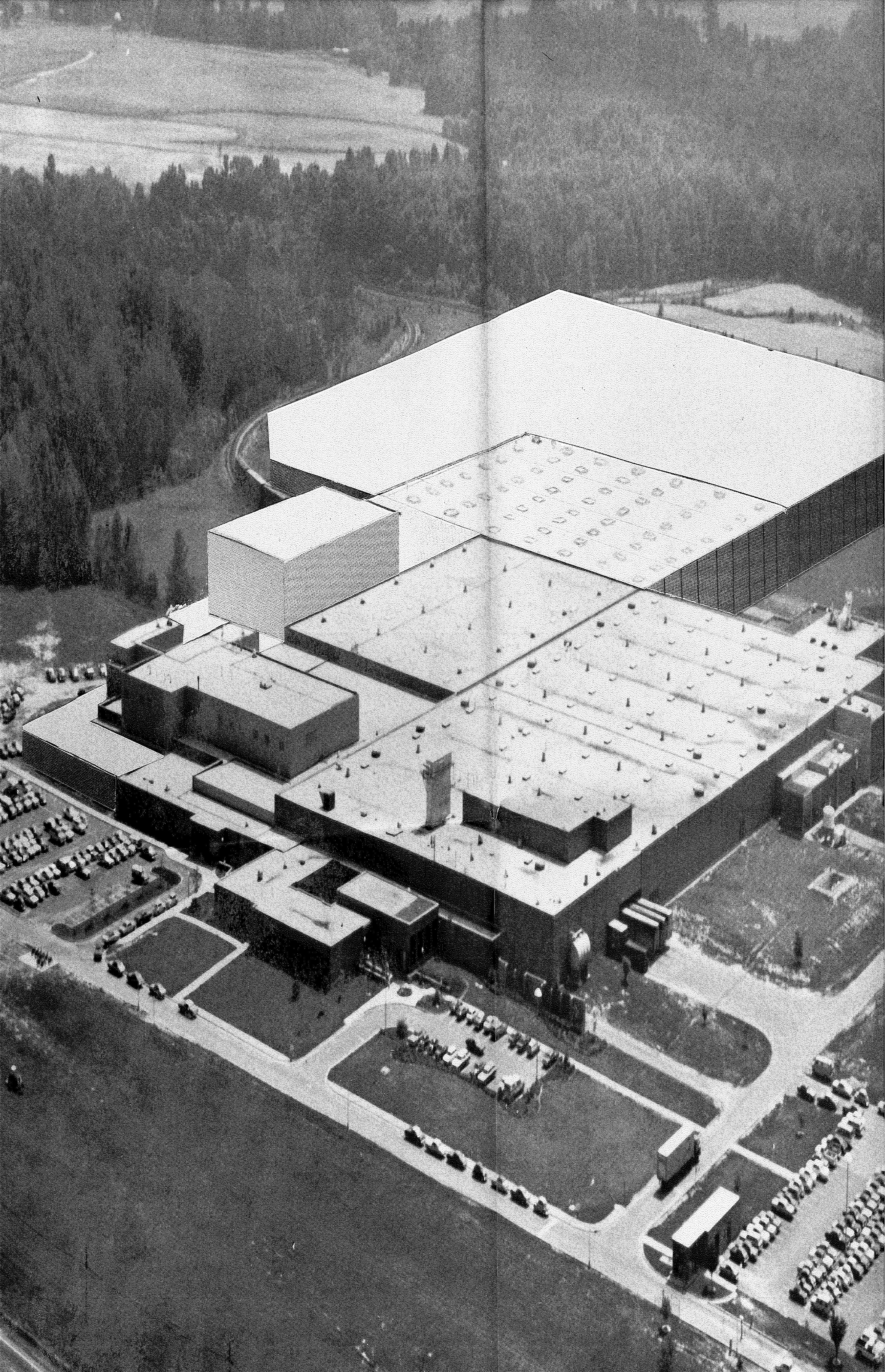 The Rocky Mount, North Carolina site in 1969.
Parker and Neal say that a lot has changed at their work in the last 50 years, including the company name: it transitioned to Hospira from Abbott Laboratories and was acquired by Pfizer in 2014. When both of the women first started working there, they had about 200 colleagues. Now, it's closer to 3,000. And, of course, technology has transformed the way the work is done, automating and streamlining different processes.
Looking back, Neal and Parker feel proud of the work they've done and the impact it's had on others. They've each put family members through college, thanks to the benefits they've received from their jobs (Neal was able to help three daughters and two grandsons and Parker was able to help her son). And Both Neal and Parker recount times when they've gone to the hospital, and felt a sense of comfort, seeing their own products being used to help them or their family.
"I was proud to say, 'Hey that's our bag, I had something to do with that bag," says Neal. "I felt somewhere within the years we've been here, I've helped to save many a life."
Fifty years is a long time. But Neal says she wouldn't have it any other way—and she's not through yet. "I want to be a part of it as long as I can. I love that my work helps save lives, and I think mentally and physically it helps me, too," she says.
Parker agrees. "It's given me an opportunity to not only bless myself, but bless others as well."