Use The Power Your Inner RA Voice Conversation Guide To Plan For Your Next Doctor's Visit.
Your guide to making the most of your visit and not settling for "good enough"
Living with rheumatoid arthritis (RA) requires regular appointments with your healthcare provider (HCP), and this time that you have with your healthcare provider is extremely valuable.
To help make the most of every interaction with your healthcare provider, read on to learn more about the five key steps the RA NarRAtive Advisory Panel1 suggests to help you "Power Your Inner RA Voice" and use the conversation guide to prepare for future appointments.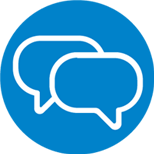 Schedule Conversations, Not Appointments
Think of your time with your healthcare provider as a conversation: two people, on equal ground, working together to help you manage your RA
Prepare In Advance And Prioritize Questions
Time with your healthcare provider is never as long as either of you would prefer. To maximize your time, always have updates and questions ready before the conversation, and try to prioritize your questions.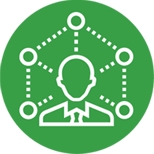 Your Know Yourself The Best
Your healthcare provider is an expert in understanding how to treat RA, but from head to toe, you know your body better than anyone. You know when you're meeting your goals or not. Acknowledge the expert in you by trusting your instinct and being honest when speaking with your healthcare provider about how you're really doing.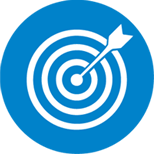 Set Goals
Setting goals in your life that can be measured during each conversation with your healthcare provider is one of the most important things you can do. Discuss progress towards goals at each visit to track the management of your RA.