Should You Come Out to Your Doctor?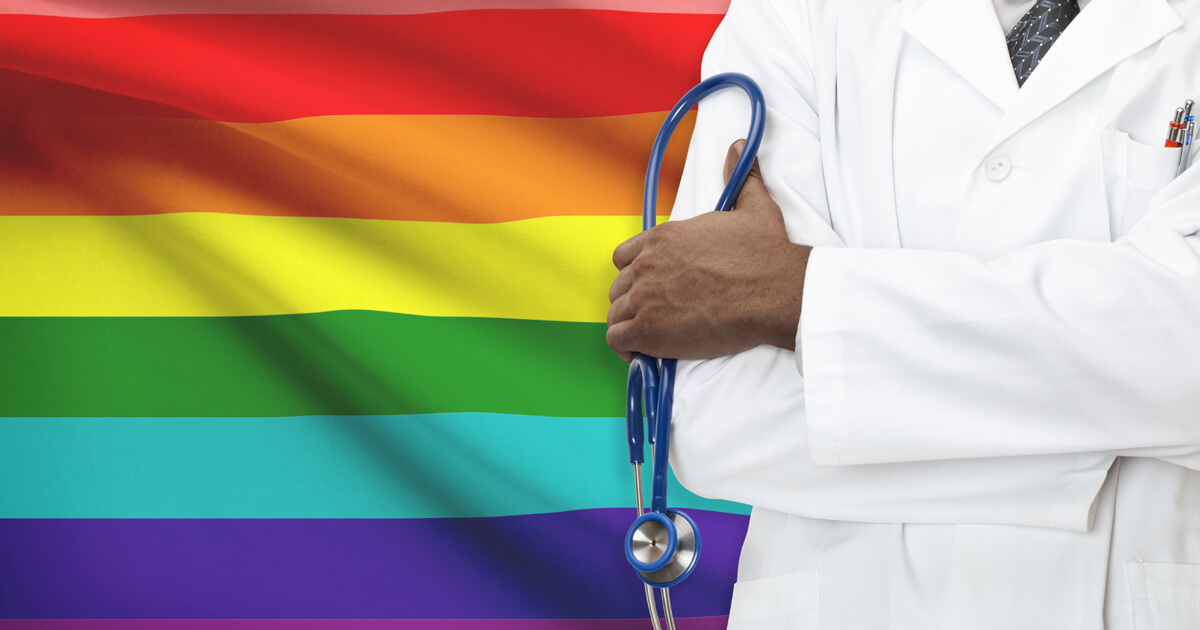 Talking honestly and openly with your doctor is important for your health. And it's equally important for your doctor to be supportive of your sexual orientation and gender identity. That's why if you're an LGBTQ patient and your doctors don't know it, coming out to them may help you get the care you need.
Granted, for many, coming out to their doctor can be a difficult conversation to have—and for good reason. Research shows that LGBTQ patients often face stigma, discrimination, and even abuse. Nevertheless, there are a number of benefits to opening up with your doctor. Read on to learn more and for tips on how to do it.
Why should I come out to my doctor?
LGBTQ individuals face unique health risks, such as higher smoking rates, a greater risk of suicide attempts, and a higher chance for getting a sexually transmitted disease. Coming out to your doctor can be beneficial in a number of ways—for you as an individual and for the LGBTQ community as a whole. For example, it may:
Help you overcome the health risks that are more prevalent in the LGBTQ community and ensure that you receive proper screenings and care.
Open the door to receiving referrals to other specialists such as behavioral health providers and wellness specialists as needed.
Help the LGBTQ community by providing doctors with information about the specific cultural needs of patients and by giving providers the opportunity to monitor and analyze health disparities at the population level.
Should I be worried about my confidentiality?
You may be concerned that your doctor will share information about your sexual orientation or gender identity with others. Regardless of your age (even if you are younger than 18 years), doctors are required by law and policies to keep your information private.
However, they will not keep information confidential if you are being hurt by someone or if you are going to hurt yourself or someone else. There are state laws that require doctors to share information if there is a possibility that someone is getting hurt. Talk with your doctor about what information will be shared and what can be kept private.
Tips for finding and coming out to your doctor
Here are some tips to help you find and be open with your doctor.
Ask friends or members of local LGBTQ centers for the names of LGBTQ-friendly doctors.

Call ahead and ask if the doctor has experience with LGBTQ patients.

Bring a friend that can provide support during the conversation.
Ask questions. Write out the questions you have in advance and bring them to your appointment.
Have the conversation when you feel most comfortable. Ask your doctor for a few minutes to talk while you are still fully clothed. You can even ask to have the conversation in a private area before entering the exam room.
"I went out of my way making phone calls and spending time to try to find doctors and facilities that would not reject me based on my LGBTQ status. I typically choose my doctors based on the recommendations of friends and colleagues."
Laura M.
Dr. Kevin Williams is board-certified in internal medicine and is the Chief Medical Officer for rare disease at Pfizer Inc.
References
1. National Institutes of Health. Talking to Your Doctor. Accessed October 14, 2019.
2. HealthyPeople.gov. Lesbian, Gay, Bisexual, and Transgender Health. Accessed November 12, 2019.
3. National LGBT Health Education Center. Do Ask, Do Tell: Talking to Your Health Care Provider About Being LGBT. Accessed October 14, 2019.
4. Human Rights Campaign Foundation. Healthcare Equality Index 2018. Accessed October 14, 2019.
5. Healthychildren.org. Information for Teens: What You Need to Know About Privacy. Accessed October 14, 2019.
6. Human Rights Campaign Foundation. Coming Out to Your Doctor. Accessed October 14, 2019.
7. Agency for Healthcare Research and Quality. Before Your Appointment. Accessed November 12, 2019.