Working To Reach Everyone, Everywhere

Our commitment to equitable access
Pfizer is firmly committed to equitable and affordable access to the Pfizer-BioNTech COVID-19 vaccine to help bring an end to the pandemic for everyone, everywhere.
We are extremely proud of the fact that, to-date, 161 countries around the world have already received doses of the Pfizer-BioNTech vaccine, and we are expanding that reach every day, working with governments and our global health partners to ensure doses reach more and more people.
Every day, we are working tirelessly with governments and our global health partners to ensure doses reach the arms of even more people.
Pfizer and BioNTech will produce 3 billion doses in 2021 and 4 billion doses in 2022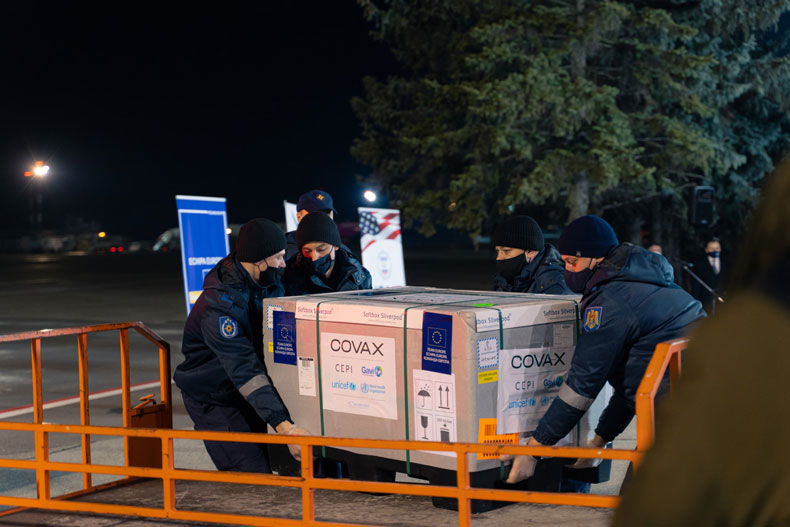 We have pledged:
2 billion doses
to low- and middle-income countries through 2022 - at least one billion each year - in order to reach lower income countries and the 2/3rds of the world's poor living in middle income countries.
As of November 21, 2021, Pfizer has delivered:
More Than 2.1 billion doses to 161 countries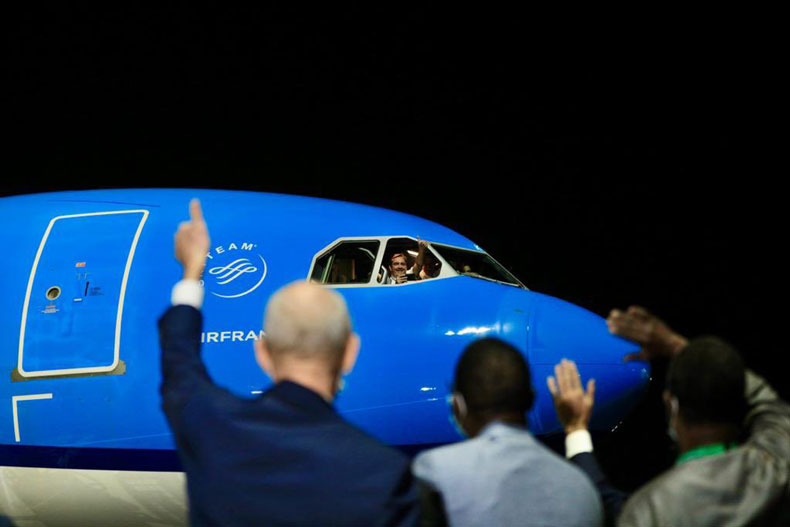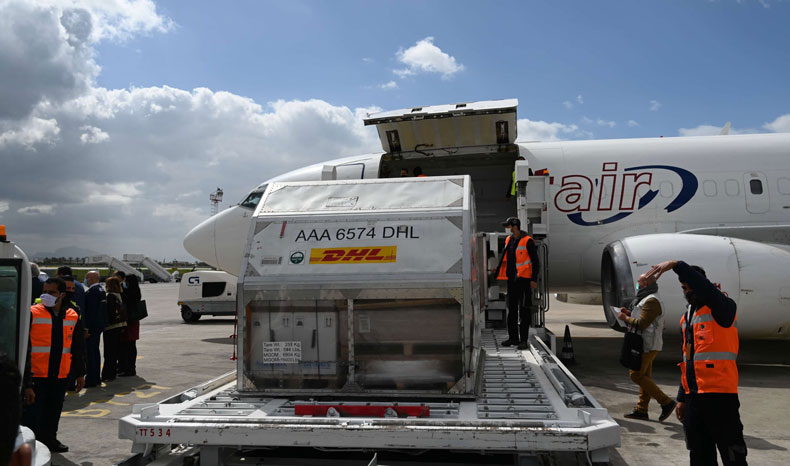 This includes:
741 million + doses
to low and middle income countries as part of our pledge, and we are hard at work, along with our partners, planning for substantial doses deliveries that will take place through the rest of 2021.
In order to continue our efforts toward equitable access, we rely on multiple pathways to enable the fastest and most efficient ways to get vaccines to countries of all economic levels around the world and to leverage the resources and expertise of partners who can offer support for logistics, financing and advocacy where they may be needed. This includes:
Direct Supply Agreements
Pfizer has 64 direct supply agreements with country governments to reach more than 140 countries worldwide. More than half of these agreements are with low- and middle-income countries.
COVAX
Pfizer and BioNTech have an agreement to supply 40 million doses to the COVAX facility. To date, 57 countries have received these doses.
Government Donations
Pfizer is actively working with governments around the world on donation of doses to countries in need. This includes programs like the U.S. Government's agreement to purchase 1 billion doses at a not for profit price to donate to low- and lower-middle-income countries and Africa through 2022. More than 120 million doses have been delivered to 52 countries to date.
Humanitarian Aid
In addition to doses already allocated to support refugee populations in Jordan and Lebanon, Pfizer continues to explore additional paths and is providing support to help strengthen health systems for vulnerable populations across the world.
Strengthening healthcare systems
Equitable access requires more than just the delivery of doses. Our commitment extends to the use of our resources to address urgent needs and make sure countries are ready to receive and distribute the vaccine.
Pfizer's partnerships are wide-ranging: from our COVAX collaboration on supply chain capability analysis to freezer donation to support cold chain capacity through our UPS partnership.
Pfizer has also drawn on its long-term relationship with Zipline, using innovative solutions such as drone-assisted deliveries to ensure vaccines reach hard-to-reach areas.
The Pfizer Foundation has provided $30 million in grants to help meet the needs of front line healthcare workers during the pandemic - and we are continuing to work with NGOs, UN agencies and governments to explore the need for a targeted vaccine donation program for refugees and vulnerable populations.
Scaling our capacity with equity in mind
To ensure all people around the world have access to a safe and effective COVID-19 vaccine as quickly as possible, we continue to make extensive investments to expand and improve our research, development and manufacturing capabilities.
Thanks to the ingenuity and hard work of Pfizer and BioNTech's scientists, engineers and skilled workers, we expect to manufacture more than 3 billion doses of the Pfizer-BioNTech COVID-19 vaccine worldwide by the end of 2021, and we will continue to devote resources and improve process to expand capacity further, aiming to reach 4 billion in 2022.
Since we first began production, we have reduced our vaccine manufacturing timeline from approximately 110 days – from start to vial ready – to an average of 60 days – an almost 50% improvement.
We are also leveraging contract manufacturing to expand our global supply chain network, which now spans four continents and includes more than 20 manufacturing facilities. Our collaborations with local biopharmaceutical companies Eurofarma in Brazil and Biovac in South Africa will ensure doses are manufactured at scale for Latin America and Africa, and we continue to pursue opportunities to bring new partners into our supply chain network to further accelerate access to our vaccine for countries across the world.
How many of Pfizer's doses are going to LMICs?
We have committed to supplying 2 billion doses of our vaccine to low- and middle-income countries by the end of 2022 – at least 1 billion each year, and we will continue to explore new opportunities and pathways to expand our reach.
Where will the 2 billion doses Pfizer has pledged for LICs and MICs go?
We will allocate the doses – at least 1 billion in 2021 and 1 billion in 2022 – to low- and middle-income countries through bilateral agreements, agreements with supranational organizations like COVAX, humanitarian relief programs and donation programs that allow wealthier nations to donate or share their doses with countries in need.
How have you priced your vaccine to ensure that it is affordable for all?
Access means nothing if the vaccine is not affordable – that's why in June 2020 we decided to offer our vaccine through tiered pricing. High and middle-income countries pay more than low-income countries, but at a value that is significantly discounted from our normal benchmarks and allows governments to offer the vaccine with little to no out of pocket cost. Low and lower middle-income countries pay a not-for-profit price.
How will you ensure that the availability of boosters does not impact supply equity?
The introduction of booster doses does not impact existing supply agreements with governments and international health organizations. Pfizer and BioNTech remain fully committed to working towards equitable and affordable access for COVID-19 vaccines for people around the world.
How are you addressing challenges with ultra cold chain handling requirements in low-income countries?
While developing an mRNA-based vaccine, we immediately recognized that the ultra-cold chain requirements could present infrastructure challenges for some countries, which is why we began working with our distribution partners, simultaneous to development, to design a thermal shipping solution to mitigate the barriers that might exist for countries to effectively administer the vaccine.
Since first submitting data for emergency use authorization in November 2020, Pfizer has been committed to testing the safety of new storage options at lower temperatures and for longer time periods. Following an initial recommendation to store our vaccine in ultra-cold chain conditions for a maximum of 30 days, followed by 5 days at refrigerator temperatures, we now have data to show that the vaccines can safely be stored at a higher temperature of -25°C to -15°C for two weeks, followed by one month at 2-8°C - reducing the impact for populations in harder to reach areas or with limited cold chain capacity.
How did you ensure the vaccine was going to be suitable for use in diverse populations around the world?
We continue to prioritize diversity in clinical development and are designing our trials with that in mind, to ensure they are inclusive of populations that are more vulnerable or where burden of disease has been higher.
Our landmark Phase 3 clinical trial enrolled 46,331 participants at 153 sites in Brazil, Argentina, Germany, Turkey, South Africa and the United States. Approximately 42% of global participants and 30% of U.S. participants in the Phase 3 study have racially and ethnically diverse backgrounds.