Continuing to Follow the Science: An Open Letter from Pfizer Chairman and CEO Dr. Albert Bourla
Thursday, September 16, 2021 - 08:29am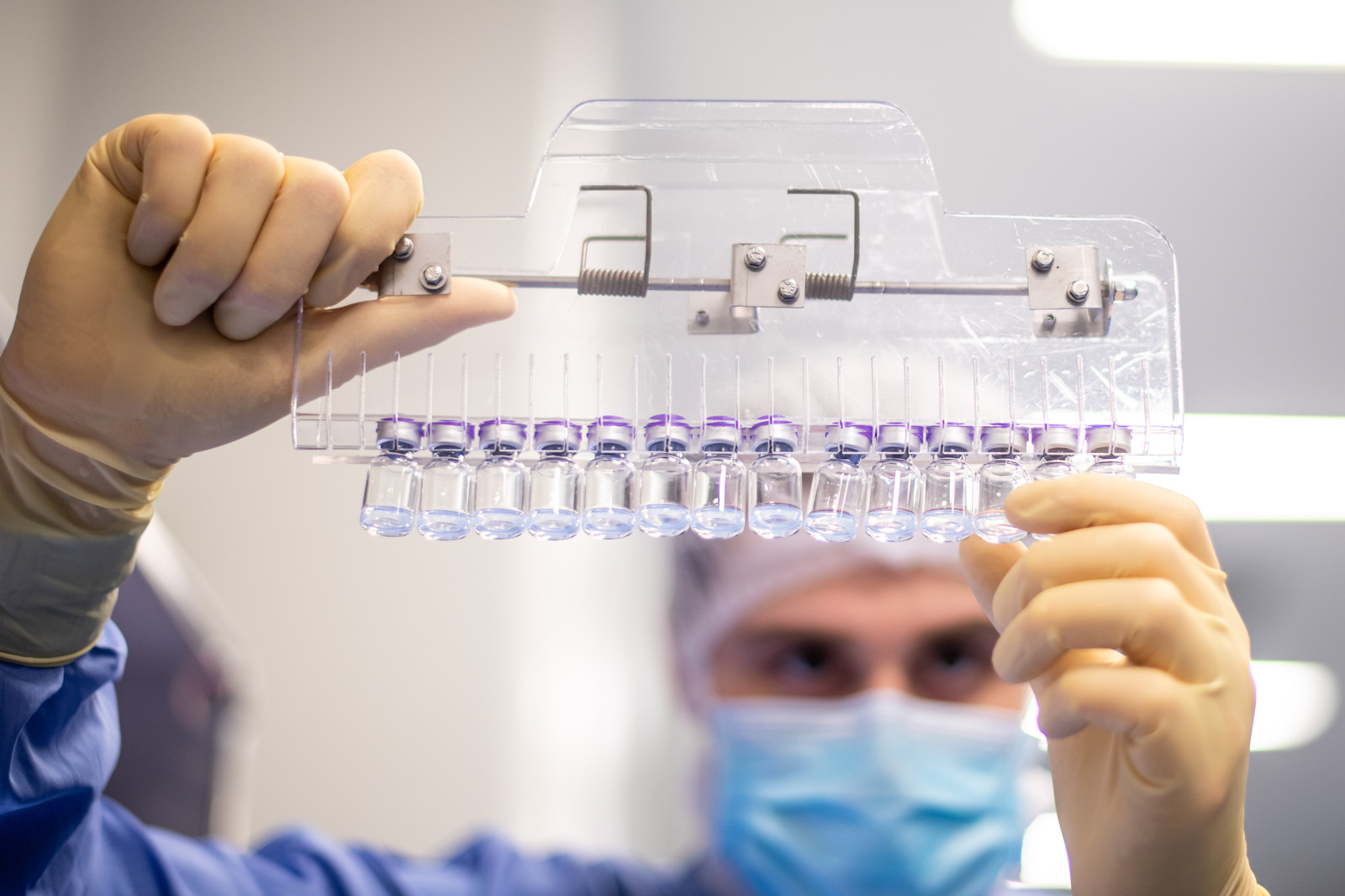 Last December, Pfizer and our collaborator, BioNTech, achieved our goal of creating the first COVID-19 vaccine to receive Emergency Use Authorization from the U.S. Food and Drug Administration (FDA) – and we were thrilled when other companies' vaccines were subsequently authorized, as well. Together with our industry peers and the cooperation of the broader global health community, we've helped protect more than two billion lives around the world and counting. With more than 1.5 billion doses delivered to date, our vaccine has saved millions of lives worldwide and allowed countless numbers of people to avoid the devastating experience of being hospitalized for COVID-19 – an accomplishment that continues to make us all immensely proud.
This week we are approaching another pivotal moment in our ongoing fight against the virus as an independent advisory committee will meet to discuss and advise the FDA on Pfizer's application seeking approval of a booster dose of our COVID-19 vaccine in people ages 16 years and older.
Since the start of this pandemic, Pfizer and BioNTech have pledged to follow the science and keep people informed about our progress to help bring an end to this global health crisis. We have stayed true to our commitment of full transparency without selectively cherry-picking data. So, today I wanted to provide an update on some of the important data and insights that will be shared and discussed at the FDA Advisory meeting later this week.
Understanding Breakthrough Cases
For months, we have been analyzing the data from our clinical program to gain an understanding of how long our two-dose vaccine regimen protects people against COVID-19. Evidence collected from our clinical trial up through six months after the second dose shows that the vaccine continues to be safe, well tolerated, and highly effective in preventing COVID-19, despite the appearance of different variants. That's reassuring news for millions of people who have already received our vaccine and are slowly returning to a more normal life. It is common, however, with many vaccines to observe a decline in vaccine efficacy over time, a reflection of what's called "waning immunity," or a decrease in the body's ability to protect against infection. This is where the potential need for booster shots comes in – to provide a "boost" to the immune system.
In advance of the FDA's advisory committee meeting this week we've dug even further into the questions that exist around the breakthrough infections that appear to be rising globally. These are cases of COVID-19 that we are seeing in people who are fully vaccinated. We want to understand what's causing these cases: Is it waning immunity, the Delta variant, or a combination of both?
To help answer this question, we analyzed data from our landmark Phase 3 clinical trial – comparing cases in participants who received the vaccine at the beginning of the study to those in participants who received a placebo but were later fully vaccinated. We looked specifically at cases that were reported after July 1, 2021 – a time when the Delta variant surged. We found that those who were vaccinated later in the trial – and originally received a placebo – experienced 26 percent higher efficacy as compared to those people in our study that were vaccinated early on as part of the original group. These findings indicate that time from vaccination is likely a significant factor in breakthrough cases, which supports the important role that booster shots can play in helping to maintain protection against COVID-19. Evidence generated by the ongoing surveillance data from our collaborations with Kaiser Permanente Southern California in the U.S. and the Ministry of Health in Israel also support these findings and reinforce the important role boosters can play in addressing the pandemic.
The Impact of Boosters
Earlier this year, we put in place a robust booster research program – at the same time that we were rolling the vaccine out around the world. The program was designed to evaluate the safety and immune response of a third dose of our vaccine approximately six months after receiving a second dose. The study used as a booster the exact same vaccine and the exact same dose level as in the primary schedule. This was in line with the guidance that FDA provided us, so that the safety and immunogenicity data could be bridged to the original trial data.
I am pleased to say that the data from the program have shown that the virus is not winning. We observed a strong immune response after the booster dose – an increase in neutralizing antibodies that exceeded what we saw after the already highly-effective two-dose schedule. Neutralizing antibodies are produced by immune cells and are responsible for defending our body against viruses and other organisms that cause disease, and they can be highly predictive of immunity against a disease. These are the data we submitted to the FDA in our application for approval of a booster dose. Most importantly, our findings showed a strong response against the SARS-CoV-2 virus and its variants studied to date, including the highly contagious Delta variant, which is believed to be causing the majority of current COVID-19 cases. Once more, the conclusions from these studies are strongly supported by real-world evidence. Data that were generated by the Ministry of Health of Israel demonstrated that with the Delta variant dominant in their country, people 60 years or older who have received the Pfizer-BioNTech booster shots as part of their national immunization program are less likely by a factor of more than 11 to develop a confirmed SARS-CoV-2 infection, and less likely by a factor of more than 19 to develop a serious illness compared to those who did not receive a booster.
Most importantly, both our data and the data collected by the Ministry of Health of Israel about our vaccine showed that a booster of the same dose and the same vaccine can achieve this marked enhancement of protection while maintaining the safety profile of our vaccine. It is common, following the administration of many vaccines, to observe short-term reactions such as pain, redness, or swelling at the injection site, as well as a headache or fever. The data showed that the frequency and intensity of these events after the administration of a booster dose of our vaccine were similar to or lower than after dose two, giving us additional support for a booster approach.
Equitable Distribution
Some people and organizations have raised concerns that the approval of boosters will divert doses dedicated to the low- and middle-income countries and redirect them to the high-income countries. And they use this argument to claim that boosters should not be approved. I disagree. Boosters should be approved or not, based on scientific evidence. If the data demonstrates their need, safety, and efficacy then they should be approved. If not, then they should not be approved. I believe, however, that the introduction of booster doses should not change the number of doses that each country receives. No commitments already made by Pfizer to a country will change if boosters are approved. We will honor each and every one. This includes the 1 billion doses that we expect to deliver this year to low- and middle-income countries and our pledge to deliver another billion doses to them in 2022. For us, the question is not who should get the vaccine, but what do we need to do so that everyone can get it.
Our Responsibility to the World
For more than 18 months, COVID-19 has had a devastating grip on our world. It has afflicted nearly 220 million people and counting, tragically claiming the lives of more than 4.5 million, including many of our family, friends, neighbors, and colleagues. This is the reason we unleashed the full power of our resources—from our financial investments and our colleagues' scientific expertise to our full manufacturing capabilities—to develop a safe and effective vaccine against this virus. We have been very successful in developing an effective and safe vaccine, but this virus has proven to be very adaptable, and we need to continue our efforts to try to end this pandemic. Today we reaffirm our pledge to the world that we will do exactly this. As the days and weeks go by, and we learn more about SARS-CoV-2, our scientists will continue monitoring the virus and developing potential solutions so we can always stay one step ahead. We will not spare any of our resources, capital, infrastructure, or people in our united fight against this disease.
Please continue to stay safe and well.

Pfizer-BioNTech COVID-19 Vaccine has not been approved or licensed by FDA, but has been authorized for emergency use by FDA, under an EUA to prevent Coronavirus Disease 2019 (COVID-19) for use in individuals aged 6 months through 11 years of age. The emergency use of this product is only authorized for the duration of the declaration that circumstances exist justifying the authorization of emergency use of the medical product under Section 564(b) (1) of the FD&C Act unless the declaration is terminated or authorization revoked sooner.
Recent Updates and Statements