Clinical Trials in Children
Participating in a clinical trial is an important and personal decision. That's especially true when considering a study for a child. Pfizer is committed to improving the health and well-being of children through thoughtfully designed clinical trials.
The participants in these clinical studies help to improve the health of children around the world. Some pediatric clinical studies are designed to develop pediatric prescribing information for medicines already being used in adults. Others are specific to diseases that uniquely or especially impact the lives of children, such as those that prevent disease—like vaccines—or are related to genetic conditions.
Studying the COVID-19 Vaccine For Children
In the fight against COVID-19, a vaccine is a critical part of addressing the global health crisis by decreasing rates of infection, disease and death worldwide. The landmark Pfizer-BioNTech Phase 3 clinical trial began in late July 2020, recruiting participants aged 12 and over. Close to three thousand participants were adolescents: 2,259 participants were between the ages of 12-15 and 754 participants were 16 and 17 years old. In March 2021, Pfizer and BioNTech dosed the first healthy children in a global Phase 1/2/3 continuous study to learn if the vaccine can produce an immune response against COVID-19, and if it is safe, in children aged 6 months to 11 years.
To see a full list of updates and related stories about the Pfizer-BioNTech COVID-19 vaccine, please visit our dedicated page about the Vaccine Development Program.
Leadership in Pediatric Research
Every stage in a child's development is unique, just as every child is special. In 2014, Pfizer formed the Pediatric Center of Excellence in order to better understand and meet the unique needs of children who are participating in clinical studies. We're proud to partner with over 160 children's hospitals and research centers chosen for their excellence and personal dedication to pediatric patients. This team combines the expertise and guidance of experienced pediatric physicians and researchers, child health advocates, parents, caregivers, and pediatric patients themselves. Today, those insights are at work in over 100 active or planned pediatric clinical studies as Pfizer continues to strive toward developing breakthroughs that change patients' lives.
Become a Pediatric Center of Excellence Research Site
Find out more information by getting in touch with the team.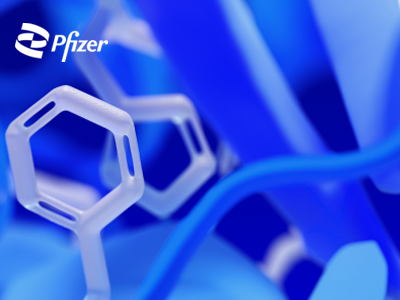 Learn More About How Clinical Trials Work
See if participating in a clinical trial could be right for you.
Partner with Study Teams at Pfizer
Dedicated clinical trial partners are crucial to the advancement of medicine.