Events in NYC and Italy Spotlight Disability Inclusion
Tuesday, May 16, 2023 - 09:00am
When you're in the business of breakthroughs, you want to work with the best. While great talent comes from all backgrounds, they don't all have the same access to professional opportunities or to environments where they'll thrive. According to the U.S. Bureau of Labor Statistics, data from 2022 showed that "across all age groups, persons with a disability were much less likely to be employed than those with no disability."
In keeping with our core value of equity, Pfizer recently held two events to better connect with the disability community.
"Disability inclusion is about human connections," says Ramcess Jean-Louis, Chief Diversity, Equity, and Inclusion Officer at Pfizer. "When we understand one another, we can advocate for one another."
On April 18, our NYC headquarters hosted Pfizer's first Disability Mentoring Day, which featured informational sessions from executive leaders in Global Sciences, Digital, and People Experience. Twenty guests from the disability community networked with Pfizer colleagues, exploring job opportunities and receiving professional resume reviews and practical job search advice from Pfizer's People Experience recruitment team.
"This is giving a lot of individuals a chance that they may not have at other companies," commented one participant.
The day began with Pfizer's DEI In Focus event, a fireside chat between Jean-Louis and guest speaker Aimée Mullins—a Paralympic athlete, actress, model, and public speaker. Mullins shared her inspirational life story: how she embraced her disability and thrived. She also spoke to the importance of an inclusive workplace.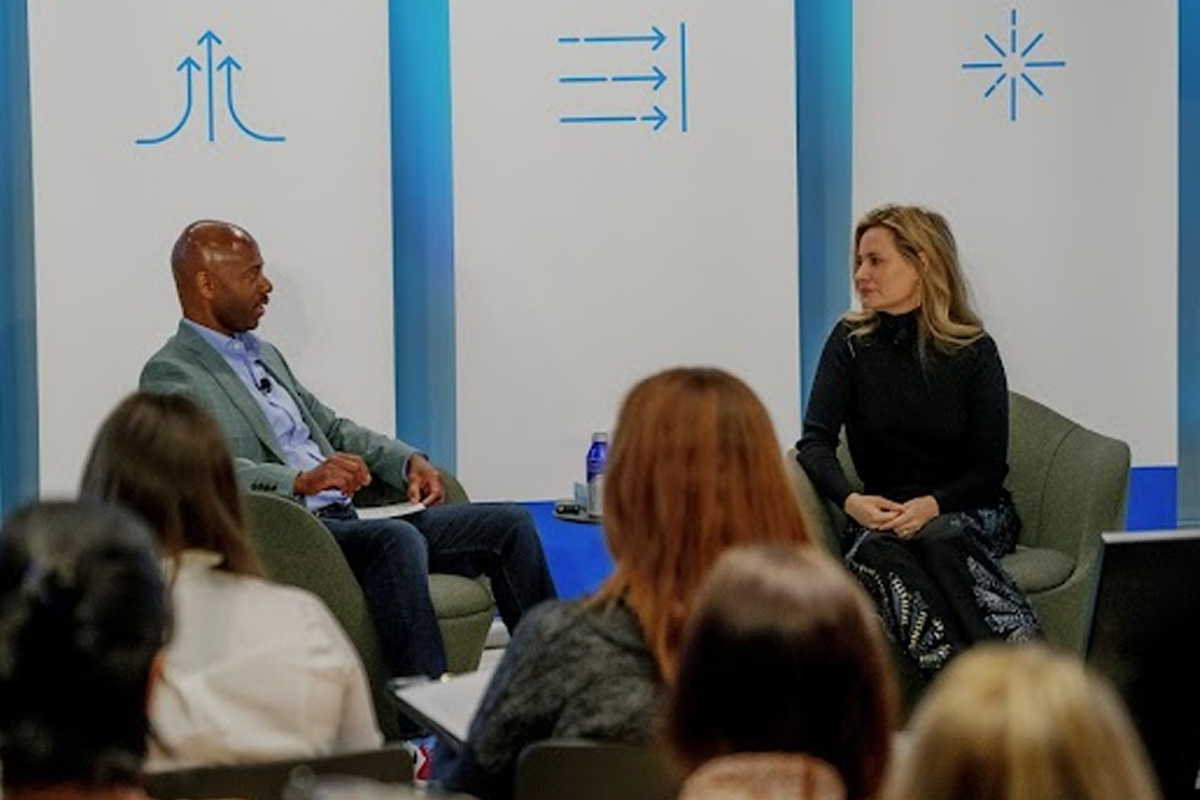 "I hope for everyone at Pfizer you create an atmosphere that is a safe space for people to flex their curiosity, to ask questions, to learn, and not feel scared about being judged about what they don't understand or haven't experienced personally," she said. "We need to create the kind of environment where everybody's difference is celebrated. I think we can do far more to make people successful professionally, but also happier personally."
This is exactly the spirit that was present at Pfizer's PGS Ascoli site in Italy on April as we celebrated Global Autism Awareness Day by hosting 20 young people and their families on-site. The guests were members of a local project called "Let's Score for Disability Inclusion," run by Polisportiva Borgo Solestà, a group which uses sports to unite people from all backgrounds.
The guests went on a site tour and saw first-hand how our medicines were made, learning about our technologies and production processes. Nearly a hundred Pfizer colleagues joined our guests throughout the event to ensure each visitor got VIP treatment and had opportunities for authentic and meaningful connections.
"We need to learn more about neurodiversity" says Adriana Minniti, Ascoli Site Procurement Manager and Pfizer DEI Europe Council Disability Co-Lead. "Many neurodiverse people have the skills we need and can bring tremendous value to the business."
At Pfizer, disability inclusion is a priority.
"Starting from our executive leadership to colleagues at every level, we are committed to strengthening and expanding our connections with the disability community," Jean-Louis says.
Recent Updates and Statements