Inspiring Leaders: Sally Susman Pens Book About 10 Principles for Breaking Through
Tuesday, March 28, 2023 - 08:00am
Share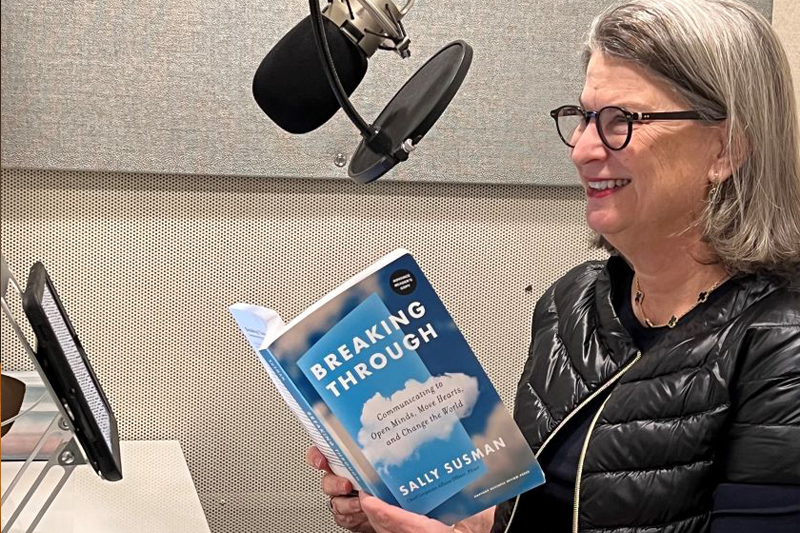 In 2020, as the world shut down during a global pandemic and looked to science for a medical miracle, Pfizer's Chief Corporate Affairs Officer, Sally Susman, found herself at the center of one of the most urgent, high-stakes public dialogues of our times. She set an intention for herself and her team: break through the noise and fear by making complex science accessible, building confidence in Pfizer's lifesaving vaccine and, in the process, changing their assumptions about "Big Pharma." Three years later, Pfizer has twice ranked in the top 10 of Fortune's Most Admired Companies.
The first year of the pandemic, when the eyes of the world were on Pfizer, also crystallized for Susman a lifetime of experiences into 10 principles that helped her navigate the external engagement during a once-in-a-lifetime moment. And so she began to write her book, Breaking Through: Communicating to Open Minds, Move Hearts, and Change the World, which Harvard Business Review Press published on March 28, 2023.
In Breaking Through, Susman combines lessons from a childhood growing up in St. Louis, Missouri and a four-decade career in business, politics, and communications—from the steps of Capitol Hill to the corridors of corporate America. She supports her principles with interviews of thought leaders such as entrepreneur Danny Mayer, former American Express CEO Ken Chenault, and journalist Molly Jong-Fast. Throughout, Susman reveals how we can break through the noise and conventional thinking to connect on a deeper level and make positive change.
Susman often says that communications is largely learned through apprenticeship. In writing Breaking Through, her goal was to reach aspiring leaders and current leaders alike, offering her guidance and hard-earned lessons to as many people as possible. Her hope is that absorbing the 10 principles in Breaking Through will help readers as they communicate through a crisis, launch a new product, or shape public opinion.
To learn more about Sally or to order a copy of Breaking Through visit www.sallysusman.com
---
As Chief Corporate Affairs Officer at Pfizer and Vice Chair of The Pfizer Foundation Sally Susman leads engagement with all of Pfizer's external stakeholders in support of Pfizer's purpose: Breakthroughs that change patients' lives. Follow her on LinkedIn.
Recent Updates and Statements