The Power of Partnership in our Mission to Better Connect the Patient Health Journey
Friday, October 27, 2023 - 05:00pm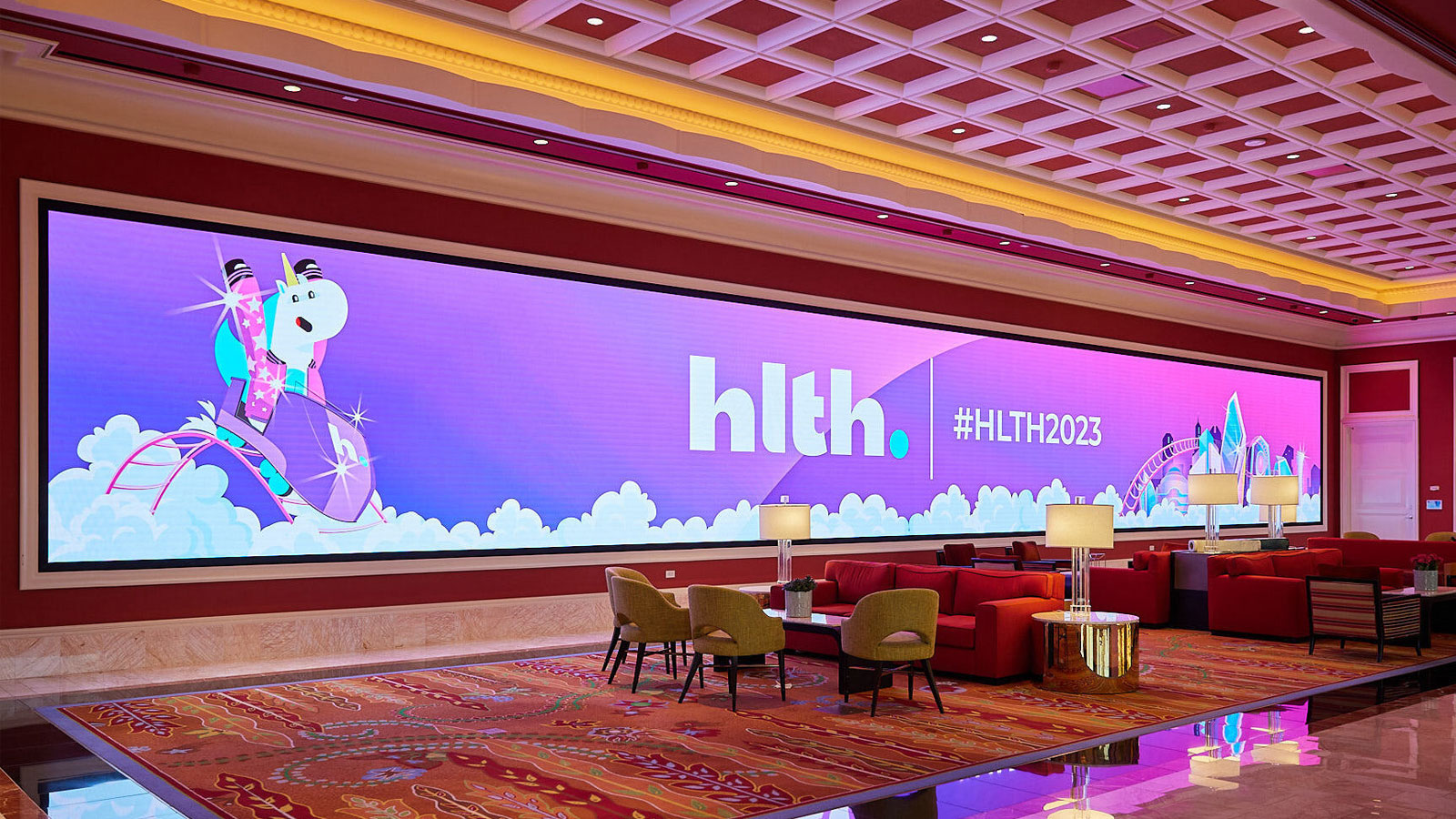 Since the start of the COVID-19 pandemic, we have known that it would take unprecedented collaboration across multiple industries to tackle the virus. As we have strived together to bring breakthrough science to the world, a constant in our work has been collaborating with other organizations on solutions that streamline the patient journey and simplify the ways in which people learn about vaccines and treatment.
 
I was proud to highlight these efforts on behalf of Pfizer during a recent panel discussion at the global HLTH conference (October 8-11), which uniquely brought together stakeholders from across the healthcare and technology industries to collaborate on breakthrough solutions for patients. 

We are at an important point in time in these efforts. The Centers for Disease Control and Prevention (CDC) expects the 2023-2024 season will bring a similar number of total hospitalizations from COVID-19, flu, and RSV as seen last year.1 We must work to overcome the challenges we face in getting people information so they can make choices that help protect themselves against COVID-19 and seek care as early as possible if they've been diagnosed with COVID-19.2
  
Throughout the pandemic, we've been pioneering innovative ways to reach patients who have received a diagnosis and meet them where they are with the information they need to take next steps. We know that patients need their healthcare to be more intuitive, connected, and accessible. Our goal is to help simplify the process by partnering with those that already support the patient (such as their health provider, pharmacy, or employer) and leveraging existing platforms (like a familiar consumer environment or app on their phone), as well as through completely new digital solutions.

For example, through our partnership with Cue Health we provide information about the signs, symptoms, and risk factors for progression to severe COVID-19. Cue Care, a same-day, at-home, "test to treat" platform and the Cue Health App are two examples of the resources this partnership provides.
 
Through a partnership with Ada Health, we are providing a virtual, end-to-end COVID-19 care journey for patients. Users begin by taking a COVID-19 test. Then, in three steps that all take place in their own home, users can fill out an eligibility questionnaire to learn whether they may be at risk for progression to severe COVID-19, consult with a healthcare provider through telemedicine, and, if eligible, receive a prescription for treatment. 

We are proud not only of how these partnerships, services, and resources can help patients, but also how they may improve health equity. By seamlessly connecting patients from underserved communities to treatment, we can potentially reduce the total cost of care. These new pathways have also provided us with approaches we can apply to other disease areas.

We are always looking for ways to provide patients with what they need to quickly seek treatment. Expanding our reach with external partners is vital in our efforts and essential in our mission to provide life-changing breakthroughs. I look forward to seeing the incredible improvements in connected healthcare journeys that our future partnerships will continue to make for patients.

By James Allen     
Vice President, Test to Treat and Partnerships, Pfizer

James is the Global Strategic Partnerships Lead for the Antiviral & Diagnostics business at Pfizer. He passionately believes in the opportunity to transform healthcare delivery through cross-industry collaboration and learning the right lessons from disruptive innovation in adjacent sectors. In previous roles, James led business unit strategy for Pfizer's Oncology and Inflammation and Immunology franchises, and has managed major customer-centered transformations across consumer goods, financial services, government and retail organizations as well as within Healthcare and Life Sciences.

References
  1.  Respiratory disease season outlook. Centers for Disease Control and Prevention. https://www.cdc.gov/forecast-outbreak-analytics/about/season-outlook.html. Last reviewed September 14, 2023. Accessed October 5, 2023.
  2.  Respiratory disease season outlook. Centers for Disease Control and Prevention. https://www.cdc.gov/forecast-outbreak-analytics/about/season-outlook.html. Last reviewed September 14, 2023. Accessed October 5, 2023.
Recent Updates and Statements