Adolescents with Alopecia Areata: What Caregivers Should Know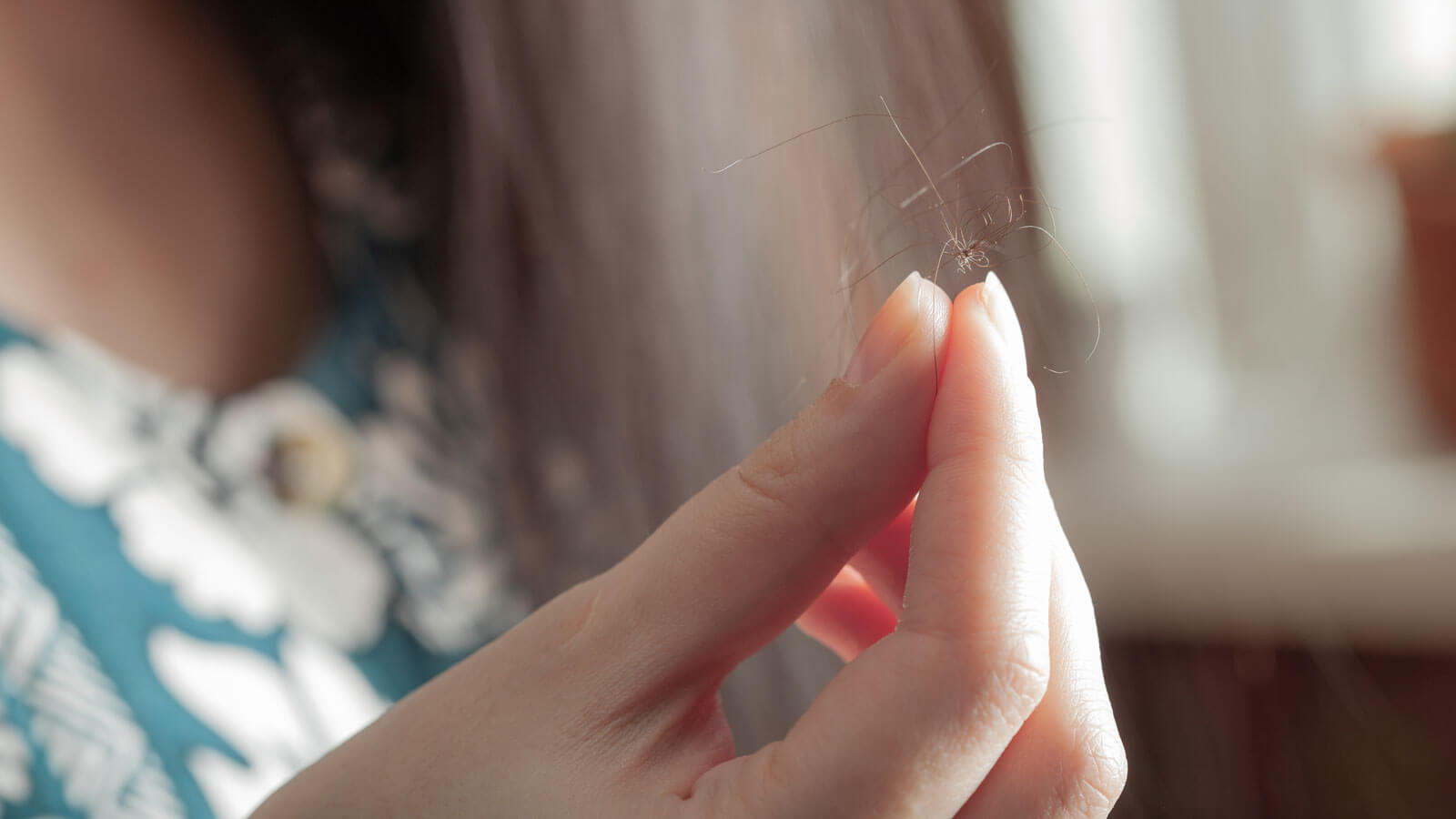 A lot of kids just want to fit in.1 But for too many, hair loss makes them stand out. For the one in 1,000 children and teens diagnosed with alopecia areata (AA), an autoimmune disease that causes the immune system to attack the hair follicles, hair loss can create practical challenges.2,3
Youth with AA might feel too self-conscious for selfies, refuse to go out without a hat, or decline invitations to swimming parties or sports leagues for fear their wigs will fall off. In a 2017 study of 69 teens with AA, almost half of teens admitted to feeling embarrassed about their hair loss and 52% admitted that the disease limited their activities.2,4
"Adolescence is such a pivotal time of life when there are so many important experiences that can shape you for the rest of your life," says Lynne Napatalung MD, MA, Asset Lead and Senior Medical Director on the Global Affairs Global Medical Affairs dermatology team for Pfizer. "It's important to recognize the burden of AA in adolescence and the impact it may have beyond these years."
Living with AA
Talking to a healthcare provider about hair loss and getting an accurate diagnosis is an important first step. In addition to understanding the causes, symptoms, and treatments, caregivers need to help youth manage the emotional impact of living with AA.2
In a study including 91 patients aged 4 to 16 years with AA, respondents reported having feelings of self-consciousness and impacts on daily life activities such as choice of clothing.5
"Bullying is much more common in this age and that can add to the stress," Napatalung adds.
The National Alopecia Areata Foundation notes among teens between the ages of 15 and 19, 40% have reported that their AA led to bullying.2
Social Media Support
Seeking support can help youth with AA overcome the challenges. Support groups through organizations like the National Alopecia Areata Foundation provide a safe environment for youth diagnosed with AA to connect for friendship, camaraderie, commiseration, and advice.6 Social media can also make it easier for youth with AA to connect.
YouTube, TikTok, and Instagram include educational content, honest accounts of living with the disease, and tutorials for everything from styling scarves and choosing wigs to makeup tips for those with hair loss in the eyebrows and lashes.
Adolescents can connect with each other over social media, follow AA influencers, share experiences, or follow hashtags like #alopecia, #alopeciaawareness and #alopecialove to see others with the same condition represented in their social media feeds. Research has found that online peer support was associated with greater self-acceptance, belonging, and the return of social confidence.7
"It's helpful to be able to find people undergoing similar experiences who can reinforce that one's identity doesn't have to be defined by AA," Napatalung says.
Caregiver Connection
Youth may be adept at navigating social media and identifying influencers to follow, but caregivers play an essential role as allies by encouraging open communication, promoting healthy self-esteem, facilitating connections, and building a support system for youth living with AA.
Napatalung encourages caregivers to educate teachers, coaches, parents, and peers about AA. She adds, "The more the adolescent's social and school circles are educated and can understand that it's an autoimmune disease and how significantly it impacts the adolescent, the better."
Caregivers can also encourage lifestyle choices that make youth with AA feel supported. Going shopping for wigs, hats, or scarves is one example. Learning makeup tricks, getting educated about the importance of sunscreen and scalp care, or finding camps or social events that bring together youth with AA are a few more. Minimizing stress, which has been shown to make AA worse, could also help.8
Living with AA might not be easy, but caregivers who ensure youth receive an accurate diagnosis and treatment, encourage healthy coping strategies, and facilitate strong support systems can make it easier.
"For a long time, people weren't talking about AA and people are talking about it more and more right now. With it landing in social media spaces, it's becoming easier and easier to find support," Napatalung says. "It's empowering and hopeful."