Global Health Fellow Babak Rahmati in Dakar, Senegal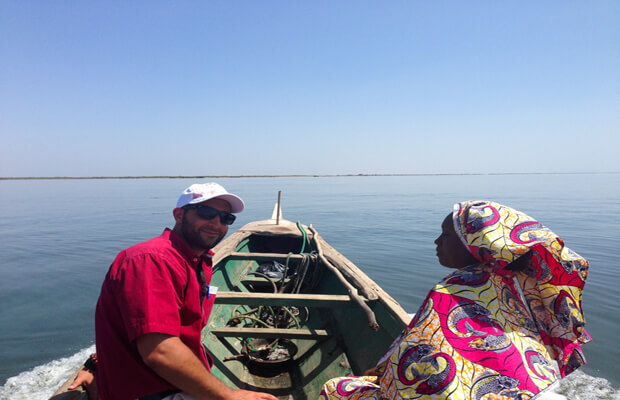 Global Health Fellow, Babak Rahmati, a global brand manager in New York, is serving a six month fellowship with Save the Children in Dakar, Senegal.  Through Pfizer's Global Health Fellows program, colleagues are working with partner organizations to help increase access to and the quality of health services. Babak's visit has highlighted on-going issues facing mothers, such as limited access to quality healthcare in rural settings. For example, living on the islands of the Saloum Delta, in Senegal, an expecting mother in need of an emergency caesarean-section may need to travel 4 hours to reach a hospital with adequate facilities or specialized trained staff.
Save the Children is implementing a government initiated program in Senegal, focusing on the following areas:
training extra volunteer mid-wives in rural settings;
donating motorboat engines and motorcycles to improve access to health facilities;
building latrines in remote areas: and
education on sanitation.
In the above image Babak (l) and Ngone Mbodji (r), a Save the Children technical advisor for health, are crossing the Saloum Delta to visit island health centers in the Foundiougne district of Senegal using local transport. The purpose of the visits was to measure the impact of the programs and provide recommendations for any required improvements. Visits to a health center can take a half-day using available transportation (auto, boat and horse drawn cart). During their visits to health centers, Babak and Save the Children representatives reviewed latrine building sites that are adopting new techniques to ensure their longevity and spoke with healthcare practitioners, including volunteer mid-wives who provided feedback on training they have received through the program.
Learn more about Pfizer's Global Health Fellows Program