UK Initiative
Supports 'Greener' Pharma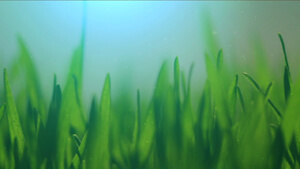 Pfizer recently played a leading role in an initiative in the
United Kingdom that aims to reduce carbon emissions
generated by the pharmaceutical industry.
Pfizer helped to develop a comprehensive study, titled Greenhouse Gas Accounting Sector Guidance for Pharmaceutical Products and Medical Devices, recently published in the U.K. that proposes new ways to measure carbon (CO2) emissions generated by the pharmaceutical industry — an important step towards reducing CO2 levels not just in the U.K. but internationally. The report provides a source of guidance, agreed across industry and verified by international agencies.
Pfizer's own cutting-edge work in this field through its global Green Chemistry Program was showcased at a launch event in London. For example, the company has made changes to some of its manufacturing operations that are anticipated to reduce CO2 emissions for the period 2007-2020 to a level that will be equivalent to taking an estimated half a million U.S. cars off the road for a year. In addition, Pfizer has already reduced its greenhouse gas emissions by 20 percent over a four-year period, one year ahead of its publicly stated goal.
In the report's foreword, Sir Neil McKay, Chief Executive Officer for the U.K.'s National Health Service (NHS) Midlands and East and Lead CEO for Sustainable Development, NHS England, wrote: "This guidance will form the cornerstone of our joint action to reduce environmental impact and provide a fantastic example to other sectors of how to tackle climate change and develop sustainably in partnership. It is the first international greenhouse gas life cycle assessment guidance for the pharmaceutical and medical device sectors, and only the second of its kind for any sector."
Consistently measuring greenhouse gas emissions across national boundaries will make it possible to focus efforts where they are likely to have the greatest impact," he explained.
"Pfizer is determined to take a responsible approach to CO2 emissions, but we need to identify ýhot spots' in our manufacturing and distribution chains to make sure our efforts have maximum impact," said Pfizer Senior Research Fellow Peter Dunn. "This guidance document helps us do this more effectively."
Download a copy of the report here.