At Pfizer, we believe that women should be empowered to make health decisions that are right for them and their families. That's why we're proud to work with partners in underserved areas around the world to create sustainable solutions to help improve women's health and access to family planning. We're looking forward to highlighting these collaborations at the upcoming International Conference on Family Planning in Rwanda.
At the conference, we'll be featuring key partnerships that work to support family health. The Pfizer Foundation* and partners CARE, International Rescue Committee, Save the Children, and World Vision are supporting an innovative pilot program – the Pfizer Foundation Healthy Families, Healthy Futures grants – that integrates the delivery of family planning information and services with childhood immunizations. These integrated services enable women to receive family planning at the same time their children are vaccinated, reducing clinic visits and creating opportunities to access care where there may be limited resources and women have little time to spend on healthcare.
To better understand what drives the effectiveness of this integrated care model, we worked with our partners and the London School of Hygiene and Tropical Medicine to evaluate the pilot programs across Africa and are encouraged by the high-level insights from the study and the best practices specific to the program with CARE in Benin. The study found that the unique context of each country influences how integrated family planning and immunization services are delivered successfully, however, there were four overarching themes identified across all five countries that served as possible barriers or facilitators to family planning uptake and acceptance. These include:
The socio-cultural context of the country, factors such as religion, food security, societal structure and beliefs about family planning
Colocation of services, meaning family planning messages are delivered regardless of explicit requests for them
Community engagement through health workers, health volunteers, influential community members, expert clients and religious leaders
A woman's individual decision-making regarding her health and the health of her family
To help bring this program to life, we created an immersive 360-degree virtual reality film. The film tells the powerful story of one of the individuals receiving these services: Susan, a wife and mother of five children in rural West Pokot, Kenya. Through our partnership with World Vision, Susan is now empowered to take control of her health and family's future. Meet Susan and experience her story through an immersive 360-degree virtual reality film: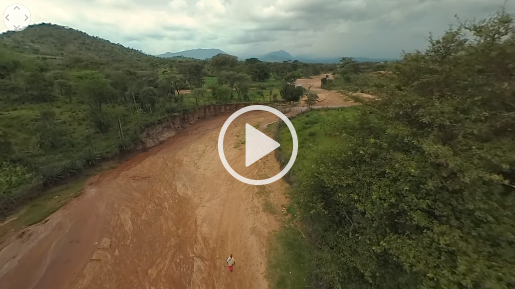 *The Pfizer Foundation is a charitable organization established by Pfizer Inc. It is a separate legal entity from Pfizer Inc. with distinct legal restrictions.