Growing up in the Oak Cliff neighborhood of Dallas, Texas, had many challenges – substandard schools, lack of nutritious foods, and little or no access to quality healthcare. But my mother, Lafondra Armstrong, has always been one of my biggest inspirations – her endless love, strength, fearlessness, resilience, and humility make her the phenomenal woman she is. My mother has always been a fighter. And when she was diagnosed with lupus, a chronic autoimmune disease, she didn't allow her physical condition to keep her from wanting more for herself and her children.
Times were often tough, and, even with insurance, we routinely struggled to find the highest quality healthcare for her. I remember one particularly critical scare was when she was 45. A blood clot in her leg moved to her brain, causing an ischemic stroke. The real tragedy wasn't her confused mental state, short-term paralysis, or slurred speech – it was the inability of the treating physicians to access her medical records, leaving them with many unanswered questions about her underlying conditions and prescribed medications.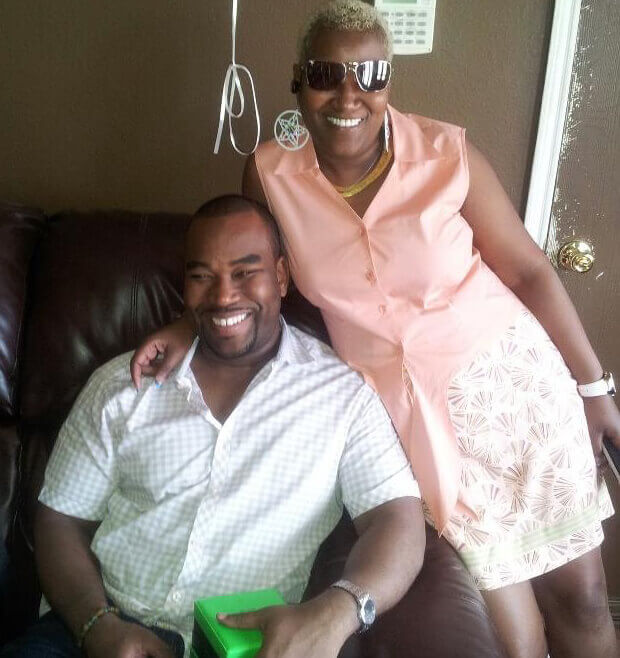 That was the day I decided to become a voice for change in our healthcare system – an advocate for using big-data analytics to improve diagnoses and treatments. My resolve has given me the chance to bring about change at several large healthcare systems, nonprofits, consulting firms, and even in the public sector by leading the Obama Administration's Health Data Consortium to advance innovation in big data use. Still, I knew I could do more by working with a company focused on using real-world data to revolutionize care for patients.
When I walked through the doors of Pfizer's New York Headquarters in October 2017, I knew that I had found my place. Each day when I come to work, I am surrounded by like-minded colleagues who share a common purpose – breakthroughs that change patients' lives. We show up every day with the hope that we can create a better world for patients like my mom by releasing the promise of real-world data, eliminating redundancies and clinical inefficiencies, and building upon the great work of our scientists in bringing breakthroughs to patients.
Learn more how we are working to transform real-world data into real solutions for patients like my mom here.