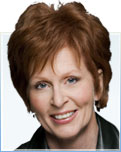 Elaine V. Jones, PHD is Vice President, WWBD and Senior Partner at Pfizer Ventures. Since joining the team in 2008, she is responsible for making venture investments for Pfizer and currently has responsibility for investments in Arrakis, Autifony, Blade Therapeutics, eFFECTOR, Jnana, Kymera, Mersana, MISSION Therapeutics, NextCure, Nimbus, Second Genome, Storm Therapeutics and Therachon. Elaine brings 19 years of VC experience and a strong background in research and product assessment to the PV team, built on her significant experience in pharmaceutical drug discovery and business development.
Prior to Pfizer, Elaine was a General Partner with the venture fund, EuclidSR Partners. She began her investing career in 1999 at S.R. One, GlaxoSmithKline's corporate fund. Previously, Elaine served as Director, Scientific Licensing for SmithKline Beecham and was a research scientist in SmithKline Beecham Pharmaceutical R&D.html
Elaine received a BS in Biology from Juniata College and earned her PhD in Microbiology from the University of Pittsburgh.