SHARING THE IMPORTANCE OF VACCINES TO PROTECT
We help protect as many people as possible from life-threatening illness with quality vaccines that make an impact across all stages of life by combining unrelenting passion, global impact, and an enduring quest for progress to unlock the promise and value that vaccines hold for our world.
---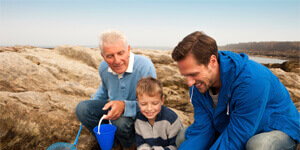 Our passion for science, for delivering excellence and for people's health drives bold advancements in Research and Design (R&D) and high-quality manufacturing to consistently make a meaningful impact on public health. Passion drives our organization and permeates everything we do.
---
Passion for Science:
From our research scientists to our business operations teams, Pfizer Vaccines is comprised of passionate, world-class employees who work every day to translate cutting-edge science into next-generation vaccines that improve people's lives.
At Pfizer Vaccines, R&D doesn't stop at the borders of our research facilities; partnerships play a critical role in driving our mission to protect people across all stages of life. We have long-standing global collaborations with leading academic institutions and investigators in diverse areas, including with Tufts University for Cytomegalovirus (CMV) structural biology, the Centers for Disease Control and Prevention (CDC) for meningitis B surveillance, Vanderbilt University for S. aureus immunopathology, and Drexel University for C. difficile epidemiology.
Passion for Delivering Excellence:
Our vaccines organization is motivated by our employees' unrelenting passion for excellence. This passion, combined with Pfizer's manufacturing expertise, helps ensure that high-quality vaccines are available when people need them.
Passion for People:
Everything we do is driven by a commitment to help protect people at all ages.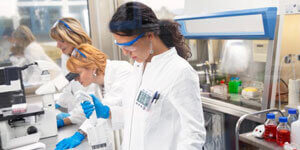 We seek to make an impact on the world by taking on bacterial, viral and infectious diseases that threaten people around the globe. We deliver impact through close collaboration with global partners and suppliers and a portfolio that spans all stages of life, enabling us to help protect as many people as possible.
---
Impact of Partnership:
With the support of our global partners, we are able to distribute quality vaccines to reach people across all stages of life, as well as increase awareness of the value of vaccination, around the world.
Impact through Protection:
Life is precious and our vaccines portfolio helps protect people across all stages of life against some of the deadliest infections in the world, including pneumococcal and meningococcal disease.
Impact on Health Outcomes:
Our partnerships and portfolio allow us to make a lasting public health impact and reduce the incidence of vaccine-preventable illness around the world.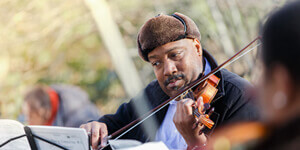 Every day, we work toward a healthier world by inventing, developing and championing vaccines, which provide essential health benefits to people of all ages. We're also progressing and shaping the future of vaccines through bold advancements in R&D, in technology and in expanding access to those in need.
---
Progressing our Pipeline:
We are passionate about R&D, and we are working to bring the benefits of vaccines into previously unexplored areas where successes could be first of their kind. We are helping to usher in a new era of vaccine innovation, both to prevent and treat disease, with special focus on maternal and hospital-acquired infections (HAI). At the same time, we're continuing to build on our leadership in pneumococcal and meningococcal disease prevention.
Progressing the Latest Technology:
Advances in technology give us the ability to change the lives of people around the world. Pfizer is leading in some of the most complex technologies, helping to realize potential new preventative and therapeutic vaccines for the future.
Progress through Access:
We strongly believe that vaccines are one of the most successful and effective approaches to improving global public health, and we are dedicated to providing access to life-saving vaccines for those who need them most.