BACHELOR OF ENGINEERING – WIRTSCHAFTSINGENIEURWESEN (M/W/D) (KARLSRUHE)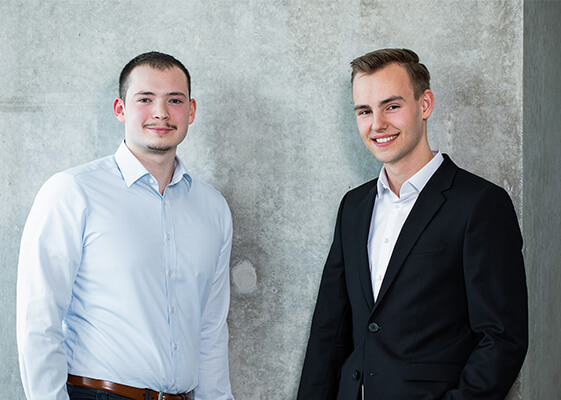 DUALER STUDIENPLATZ IN WIRTSCHAFTSINGENIEURWESEN (B.ENG.)
WAS ERWARTET SIE?
Durch den Einsatz in den verschiedenen Fachbereichen bereiten wir Sie optimal auf die Anforderungen des Berufslebens vor und verbinden die Theorie mit der Praxis. Schulungen und Seminare ergänzen die Ausbildung. Die theoretische Ausbildung findet an der Dualen Hochschule Karlsruhe statt. Als angehender Bachelor of Engineering (m/w/d) erwartet Sie bei uns ein interessantes Umfeld mit einem breiten logistischen und betriebswirtschaftlichen Aufgabenspektrum, sowie Studienschwerpunkt in der Produktion und Logistik. Sie arbeiten dabei in einem internationalen Umfeld und in eines der modernsten pharmazeutischen Distributionszentren in Europa.
DAS BRINGEN SIE MIT
Erfolgreich bestandene Hochschulreife mit sehr guten Noten in den Fächern Mathematik, Physik, Deutsch und Englisch
Interesse für betriebswirtschaftliche Themen mit logistischem bzw. technischem Hintergrund
Begeisterungsfähigkeit & Teamgeist
Analytische und strukturierte Denkweise
Zuverlässigkeit und ergebnisorientierte Arbeitsweise
WIE LANGE DAUERT DAS STUDIUM?
Nach 3 Jahren bzw. 6 Semestern erhalten Sie mit erfolgreicher Abgabe und Verteidigung Ihrer Bachelorarbeit den Abschluss "Bachelor of Engineering (B.Eng.)".
WIE BEWERBEN SIE SICH?
Entdecken Sie Ihren Weg mit Pfizer und bewerben Sie sich online mit vollständigen und aussagekräftigen Unterlagen (Anschreiben, Lebenslauf und die letzten zwei Schulzeugnisse). Das Bewerbungsverfahren beginnt im Spätsommer des vorangehenden Jahres. Ihre Bewerbungsunterlagen sollten uns also entsprechend frühzeitig vorliegen.