Accelerating Equity Takes the Spotlight at Pfizer's Global DEI Summit
Tuesday, October 17, 2023 - 09:30am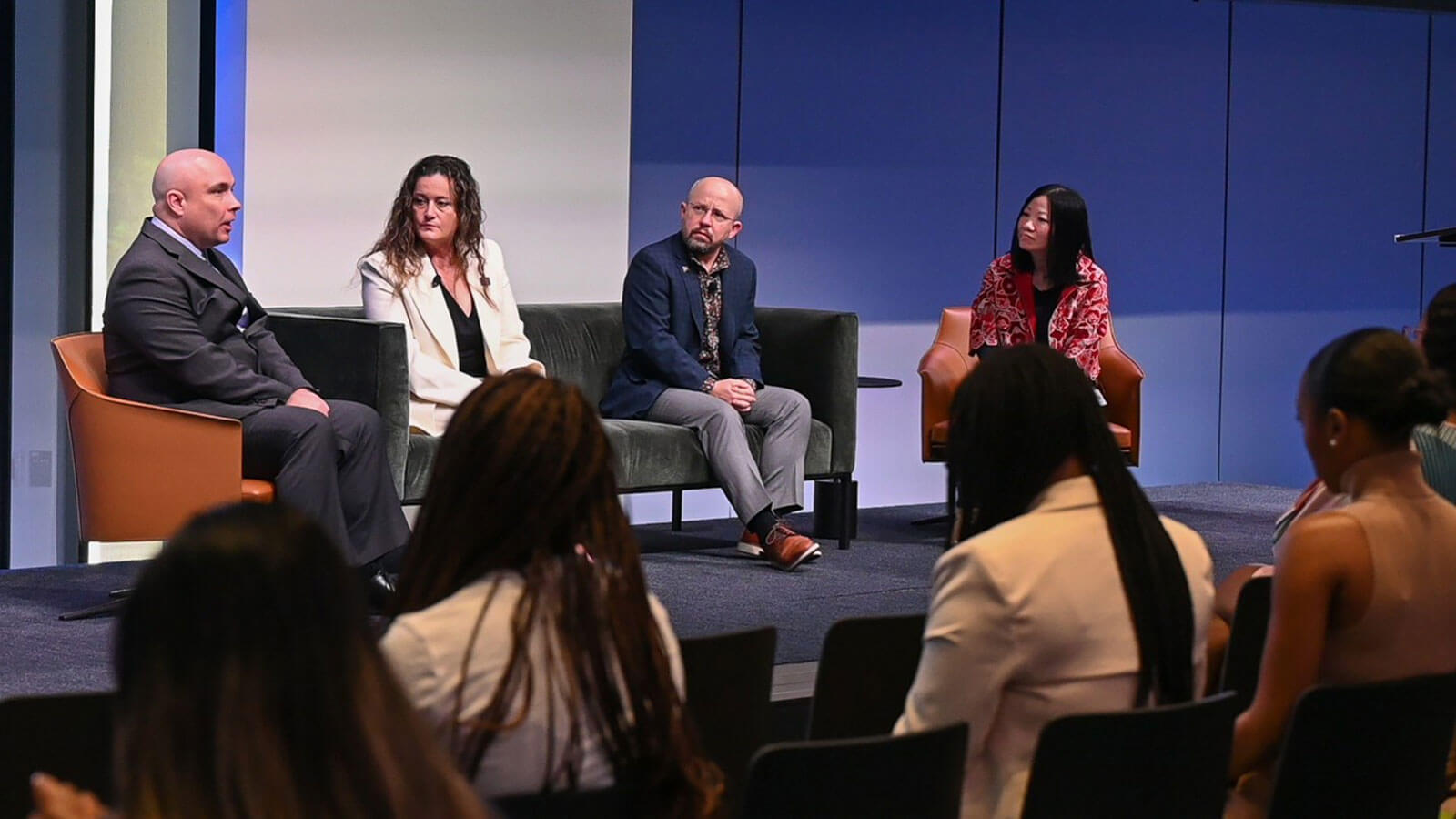 On September 21, over 7,000 Pfizer colleagues and external DEI experts came together at Pfizer NYC headquarters and via webcast for the 2023 Pfizer Global DEI Summit. This annual event, hosted by Pfizer's Chief Diversity, Equity & Inclusion Officer Ramcess Jean-Louis, was an opportunity to discuss how to disrupt the status quo, accelerate equity, and to examine Pfizer's DEI progress over the past year. External speakers included leaders from NYU's School of Global Public Health and Pfizer diversity partners Disability:IN, Hiring Our Heroes, and Human Rights Campaign.
"We must remember the urgency of this particular moment in time," Rutgers University English professor and spoken word artist Alyea Pierce said during her spoken word performance, asking all to consider: "What is the cost of inaction?"
Referring to a report in the Journal of the American Medical Association (JAMA), which showed that racial disparities contribute to about $500 billion in stunted economic growth, Adolfo Cuevas, Assistant Professor, Dept of Social and Behavioral Sciences at NYU's School of Global Public Health; Core Faculty at the Center for Anti-Racism, Social Justice, & Public Health said, "We, as a society, cannot sustain that level of inequity.  Knowledge is important, good data's important, but action should take precedence at this point."
Here's what some of the other inspiring leaders in attendance had to say:
Russell Shaffer, Executive VP, Strategy and Programs for Disability:IN spoke about the Disability Equality Index survey, which measures companies' progress towards disability inclusion and identifies best practices, and how companies can learn from one another about self-identification and accessibility offerings.
"This past year, we had 485 companies take the Disability Equality Index. That is a 6 times growth from when the Index first launched in 2015. But we have learned a lot from companies across 30 different industry sectors," Shaffer said.
Elizabeth O'Brien, Executive Director, U.S. Chamber of Commerce Foundation & Hiring Our Heroes discussed combatting biases against the military community's readiness or qualifications for civilian work. She explained how the Hiring Our Heroes program works with companies to place military members in their last six months of active duty into Corporate Fellowship programs. The program has helped more than 900,000 community members find employment.
"I'm always inspired when leaders and companies use their voices to create change and social impact for good... I know for a fact, our most disruptive and innovative program that we've launched in recent years has been our Corporate Fellowship Program," O'Brien said.
Jay Brown, Chief of Staff of Human Rights Campaign, spoke about the importance of speaking out.
"One of the things that's really holding us back… is silence. That there are many more folks who are believing in equality than there are at the other side, but the extremists are loud...Business has a voice and an ability to shape the future we want to live in," Brown said.
The journey to disruption begins within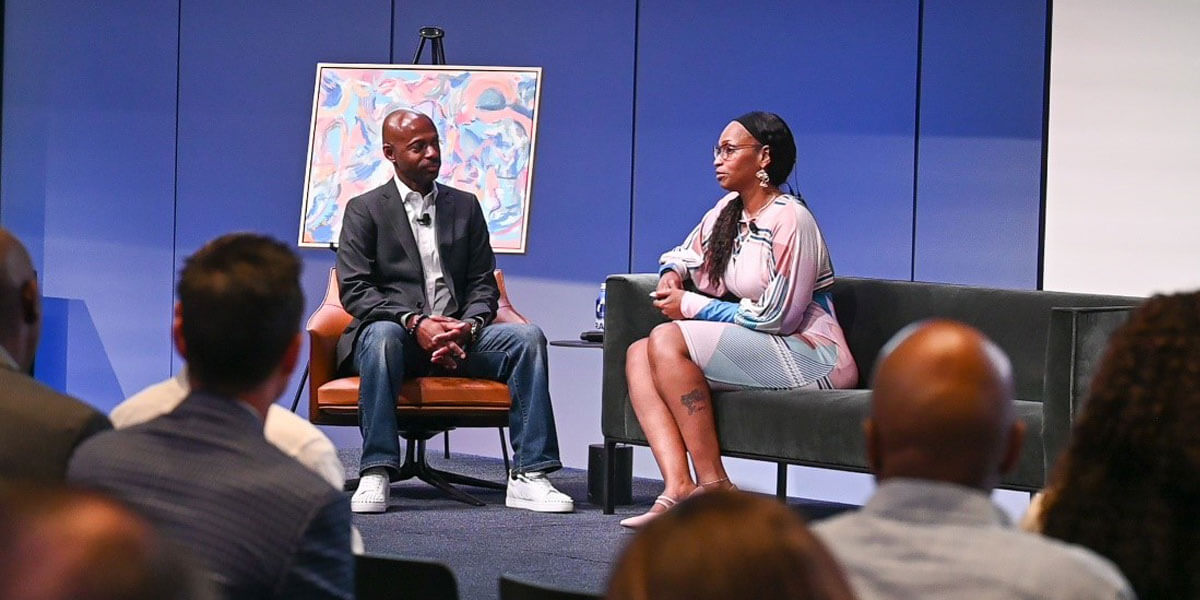 While we look to groups like these for inspiration and work directly with them to achieve our DEI goals, Pfizer knows that the real work of accelerating equity begins internally. To that end, attendees also heard from several Pfizer DEI role models.
Kara King is the Rocky Mount, NC sterile manufacturing facility site leader. She shared how a strong colleague culture played a crucial role in the site's rebuild from the tornado that impacted the facility this past summer. The Rocky Mount team focuses aggressively on casting a wide net for talent in recruiting, development, and engagement, and has substantially reduced attrition while increasing diversity at all levels to better represent their local and patient population.
Aamir Malik is Pfizer's Chief Business Innovation Officer. He led by example when he signed on as executive sponsor of Pfizer's newly formed Middle East and North African Resource Alliance (MENARA) colleague resource group (CRG). As the group's advocate, he is committed to elevating the voices of colleagues and helping colleagues expand their network and build allyship.
Melissa Bishop-Murphy is Pfizer's Senior Director of National Government Relations and Multiculture Affairs. She encouraged the audience to check out information on Pfizer's Multicultural Health Equity Collective to get a deeper and broader view of Pfizer's work in health equity.
And finally, DEI lead Ramcess Jean-Louis said, "We must challenge what's possible, disrupt the status quo, and take action. We must accelerate equity." And as the summit came to a close, that was the sentiment he returned to, telling attendees: "I hope you have identified one action that you can take to help accelerate equity," he said. "Let's continue to work together and accelerate equity for all."
Here are a few more of our favorite summit moments.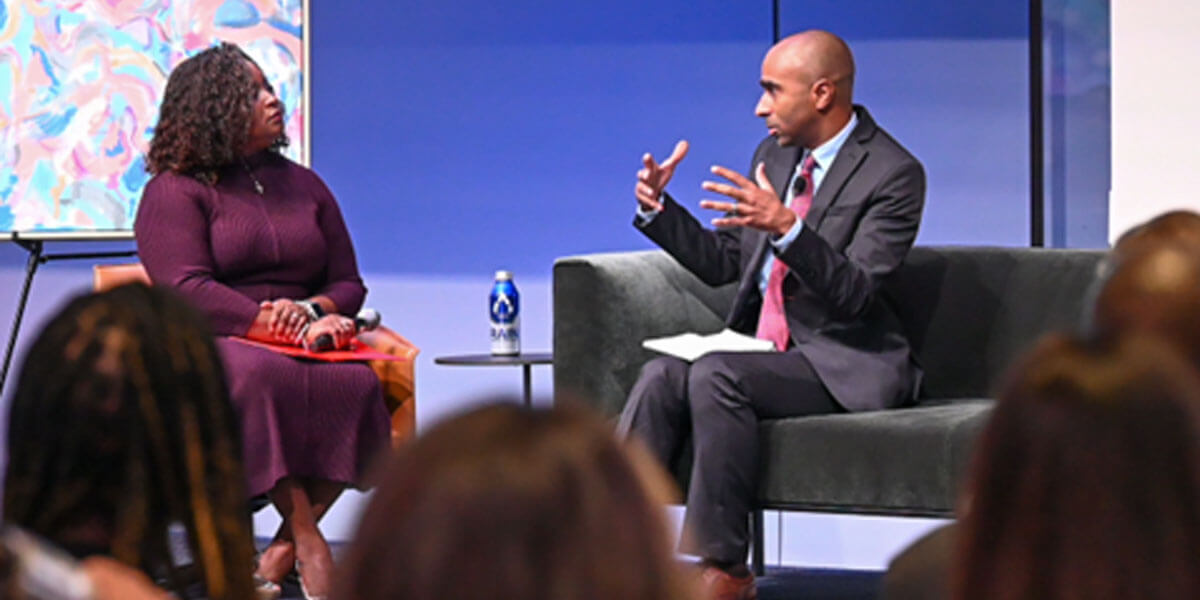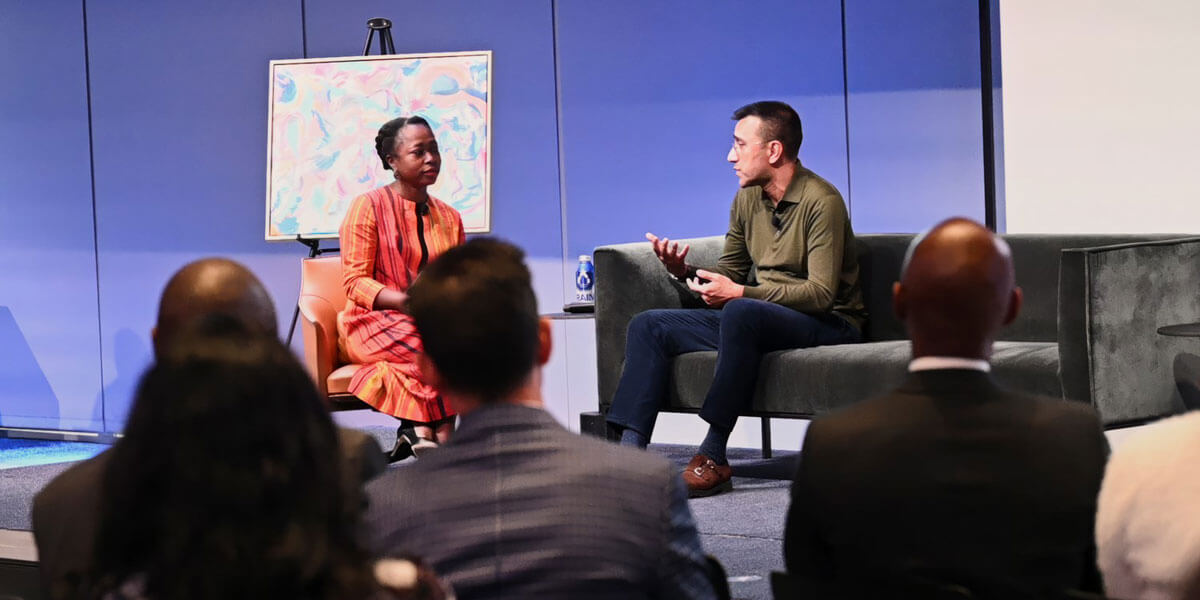 Recent Updates and Statements