ASCO 2023: Partnering with Patients to Bring an End to Cancer
Wednesday, June 14, 2023 - 07:00am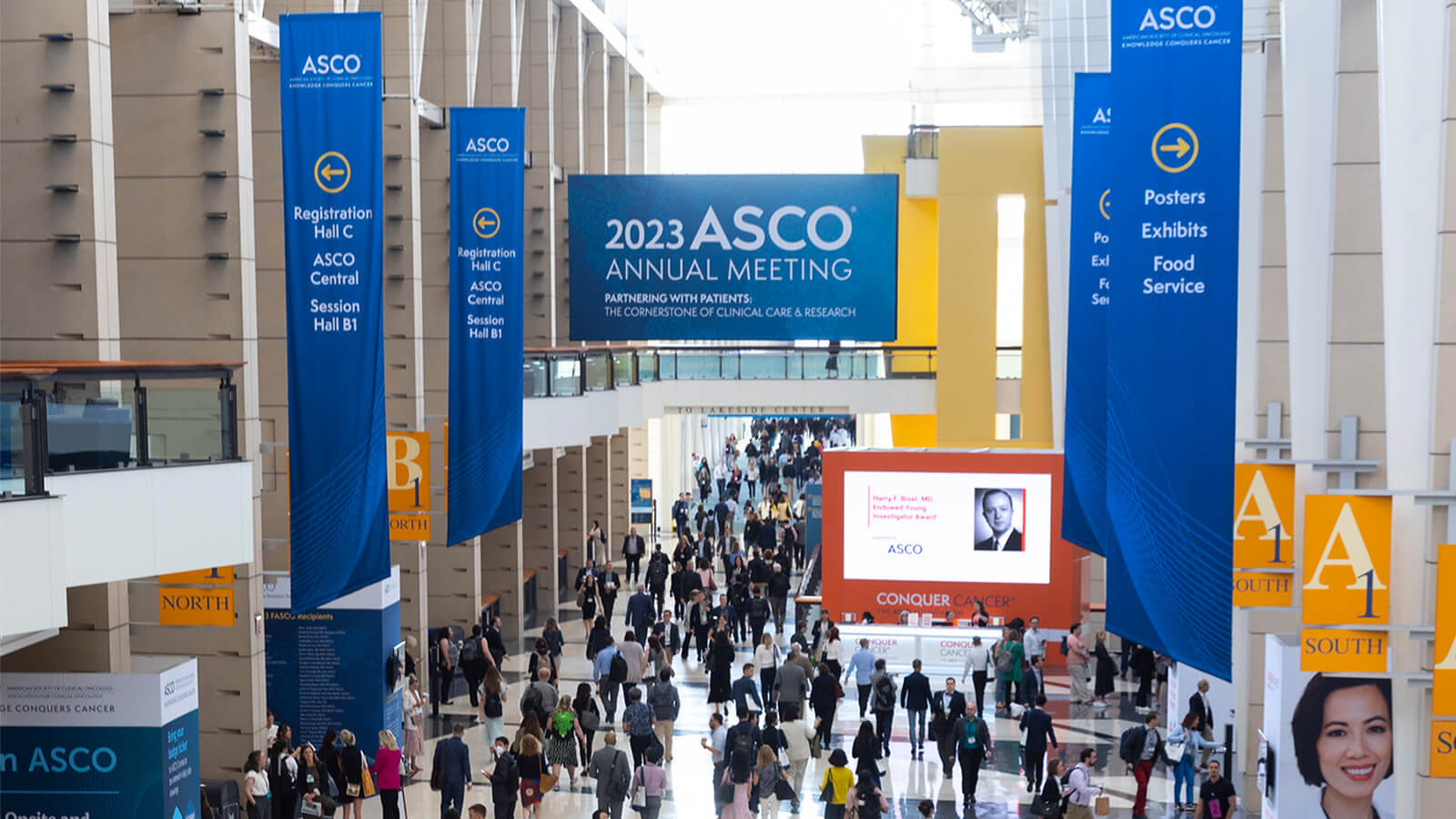 From June 2-6, the world's oncology community came together for the 2023 American Society of Clinical Oncology (ASCO) Annual Meeting to present the latest research and advances in cancer care.  
Including the sharing of exciting data, attracting one of our largest gatherings of cancer advocates, and recognizing the amazing innovations in cancer care, this year's meeting, themed "Partnering with Patients: The Cornerstone of Cancer Care and Research," reinforced the necessary and crucial role people living with cancer have in scientific research.  
Chris Boshoff, MD, PhD, Chief Development Officer for Oncology and Rare Disease, Pfizer Global Product Development, emphasizes the genuine urgency felt by all to continue to achieve more in cancer research for patients and caregivers who are waiting for solutions. 
"We're acutely aware that for people who are living with cancer and those who care about them, every minute of every day matters," Boshoff shares. "For two decades, we have focused on developing and delivering breakthrough solutions that can impact as many lives as possible, and not just incremental improvements. Now, we are now applying the resources and techniques that helped to end the COVID-19 crisis to how we approach cancer research—and the breadth of cancer research displayed at ASCO was a step in the right direction."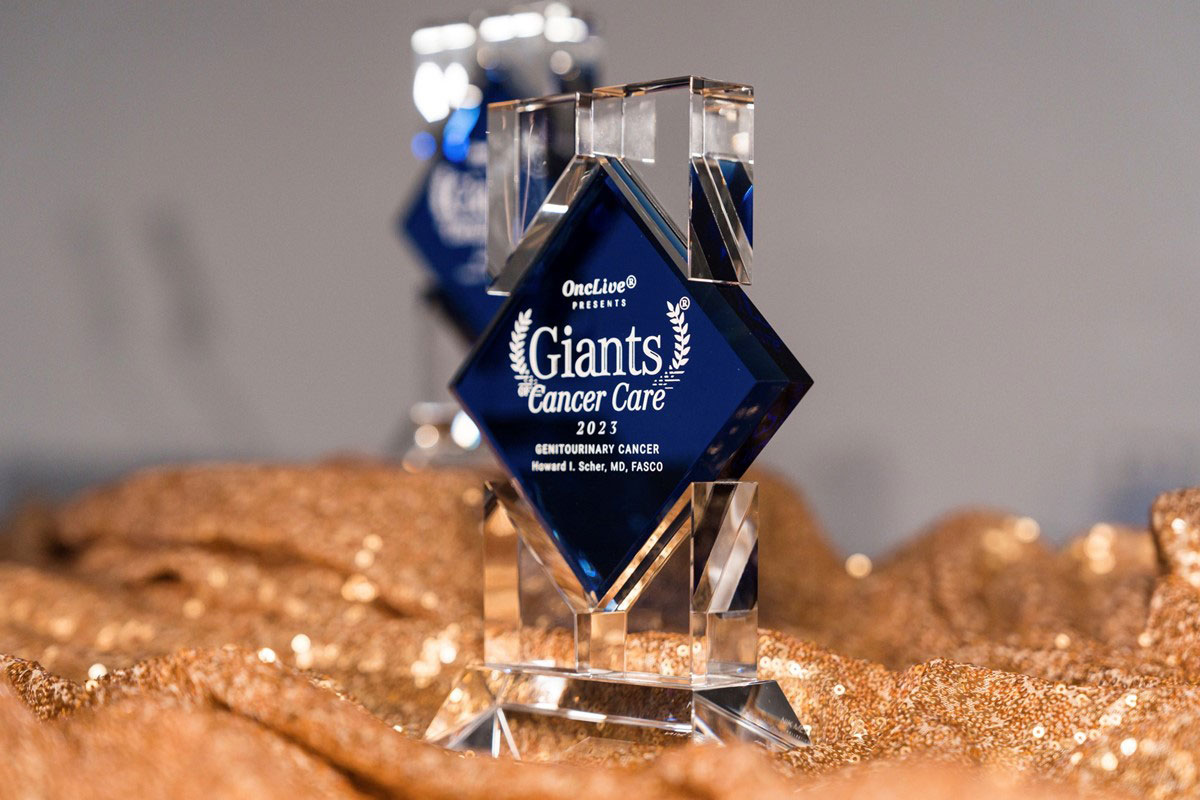 "We are reimagining the future of oncology by working to attack cancer from all angles," adds Suneet Varma, Global Oncology & U.S. President, "by focusing our research in areas of the highest unmet needs, by creating more patient-centric clinical trials so that  eligible patients can more easily participate in clinical studies, and by breaking down access barriers between people living with cancer and our breakthrough medicines." 
In addition to presenting some of the exciting advancements from our portfolio, Pfizer welcomed the opportunity to connect with more than 100+ oncology advocates from patient advocacy and professional organizations during our annual advocacy event.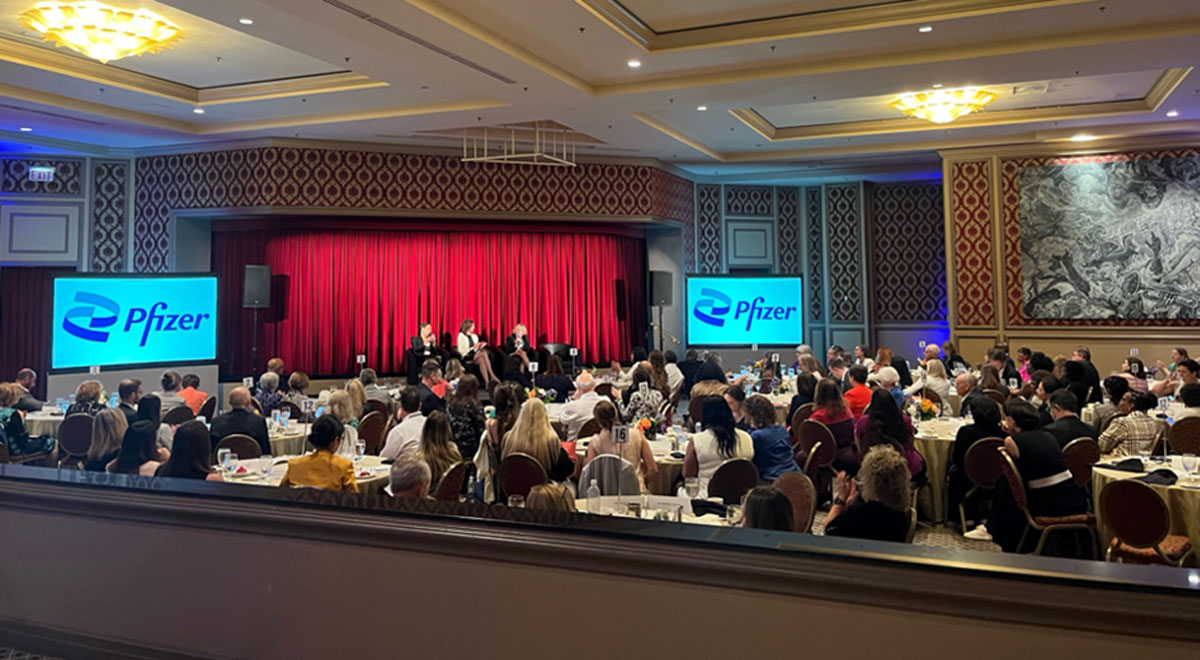 "Sharing insights and getting feedback from our advocacy partners at events like this illustrates our commitment to strong collaboration with advocacy stakeholders so that we can help make cancer care more equitable and deliver on Pfizer's purpose: Breakthroughs that change patients' lives," explains Diego Sacristan, U.S. Pfizer Oncology Lead.
Panel discussions on policy featured advocate leaders such as Pam Traxel of the American Cancer Society Action Network (ACS AN) and Alyssa Schatz of the National Comprehensive Cancer Network (NCCN). Topics touched on policies that have the potential to provide hope to those impacted by cancer, while the event centered on why elevating the patient voice is essential to moving the needle in policymaking. 
Collectively, attendees from Pfizer walked away from the advocacy event recognizing that all of us—pharmaceutical companies, policymakers, patients, and beyond—must work together to create meaningful change.
"Each and every one of these individuals is dedicating their time, with a sense of urgency, to come up with ideas to solve for the many micro barriers cancer patients face every day," says Marianne Gandee, Vice President Patient Solutions & Alliances for Oncology at Pfizer. "We are tethering together key elements such as activating around health literacy, health equity, and patient engagement in clinical trials. Pebble by pebble and stone by stone, we are moving mountains out of patients' way."
Recent Updates and Statements