Meet the New Digital Assistants Transforming Patient Medical Information
Pfizer's trio of recently launched digital assistants, Medibot in the US, Fabi in Brazil and Maibo in Japan, make it easier for patients and healthcare providers to access medical information.
Meet Fabi, a digital assistant with an easy smile and brown curly hair who can make small talk in Portuguese and answer hundreds of questions related to Pfizer's medicines in Brazil.
While chatbots have been around for consumer and retail use for more than two decades, Pfizer is leading the pharmaceutical industry with its recent launch of three chatbots around the globe – Medibot in the US, Fabi in Brazil and Maibo in Japan. Due to varying regulatory and reporting requirements, pharmaceutical companies have been slow to adopt digital assistants to help with consumer facing questions. When it comes to providing information related to a medicine, there's no room for potential error since patients' health and safety are at stake.
Beginning in 2018, Pfizer began deploying its trio of medical information chatbots. "These tools are helping to make it easier for patients to access information along their journey. And as more physicians and patients are using smartphones and websites to get medical information, it's meeting them where they're at," says Dominick Albano, Vice President, Global Medical Information at Pfizer. Fabi has already answered over 6,000 non-technical customer questions on Pfizer Brazil's website, helping to reduce the workload of call center agents, according to Albano.
'An environment ripe for chatbots'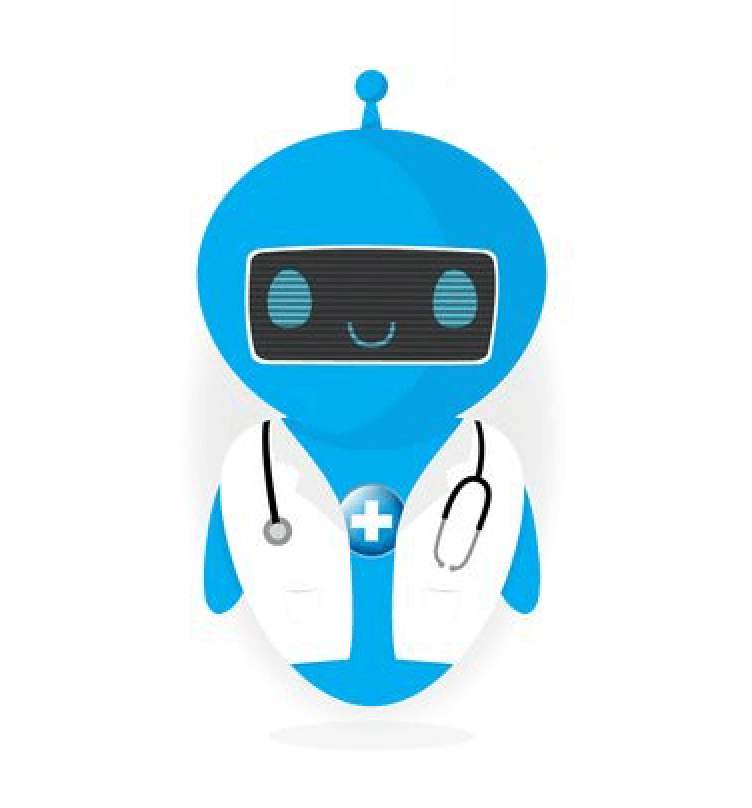 MediBot was the first chatbot deployed by Pfizer to help answer specific questions related to the stability of biologic medicines and vaccines that are temperature sensitive. Once users select a medicine on Pfizer's medical information site, they are given a drop-down menu of questions and answers but are not able to type in any customized text. "It's a very basic bot," says Albano, "But it serves a need to answer very frequent questions we receive around the stability of medicines when left out of the refrigerator."
Fabi, however, is a more advanced chatbot and covers the whole portfolio of Pfizer's products. She has some basic artificial intelligence skills – specifically natural-language processing capabilities – that allow users to type in text and be guided through prompts to receive an answer. Because of the large volume of customer questions that come into Pfizer Brazil, developers considered it to be an ideal testing ground to launch a chatbot with Fabi's broader capabilities. "It's an environment ripe for digital assistants," says Ron Segal, a Senior Director in Pfizer Digital. "Consumers commonly call with product availability questions like 'Where can I find this medicine that's out of stock at my local pharmacy?'" he adds.
To develop the content that Fabi covers, developers used software to analyze thousands of transcripts of prior customer calls into Pfizer Brazil. They selected the "directory assistance" type of frequently asked questions that did not require medical expertise to answer. They also turned to local language consultants to train Fabi to make small talk, so users would feel like they're having a more "humanlike" interaction. "The team was trying to capture the way someone responds when you say 'hola,' for example, so it feels more like a conversation," says Segal.

Maibo was recently launched in Japan with the expectation that it will be of great value to healthcare professionals seeking medical information.
Going where the demand is
While Fabi may be first for the pharma industry, her creators hope to continue to upgrade her capabilities to include more AI skills, so she can "learn" from consumer's questions. "There are a lot of challenges in this space that we still need to overcome," says Segal. "Since we're providing information related to the use of medicines, the chatbot can't get a question wrong because HCPs rely on this information to make a health care decision."
Looking to the future, they aim to launch similar chatbots in emerging markets, where there is a significant need for medical information. "In Africa, for example, we would love to have these kinds of tools to meet the public's needs," Albano says, adding that, next year, Pfizer plans to implement a digital assistant in China. "We're strategically going to meet the demand where it is."