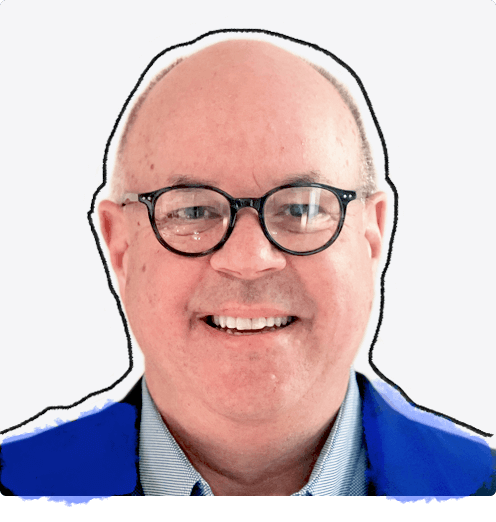 It was a digital transformation in a really, really short time. We implemented processes, automated visualizations, and improved visibility of information that wasn't easily available in the past.
As stay-at-home orders began in the spring of 2020, Pfizer adopted a variety of tools that allowed team members to keep working while safely socially distancing. Using augmented reality (AR) cameras, their engineers could virtually troubleshoot mechanical issues or train employees in safety, protocols, and equipment use. A remote engineer could visualize the equipment on the factory floor and circle onscreen the exact spot that needed fixing. "It really decreases the confusion in what we're talking about, as opposed to having to describe it and risk a misunderstanding," says Susan Orth, Senior Director, Digital, at Pfizer. "And our experts could do this literally from anywhere in the world while limiting the amount of people who needed to be on-site."
Pre-COVID, across the industry vaccine production had been tracked the old-fashioned way— with whiteboards, sticky notes, and daily team huddles on the factory floor. But as Pfizer rapidly scaled up to produce millions of doses of vaccines in record-shattering time, going digital was a necessity. PGS quickly deployed a digital "cockpit," a tool set that was developed internally to support Pfizer's lean manufacturing approach. The software platform provides key stakeholders—regardless of where they are in the world—a shared view of end-to-end manufacturing and supply data.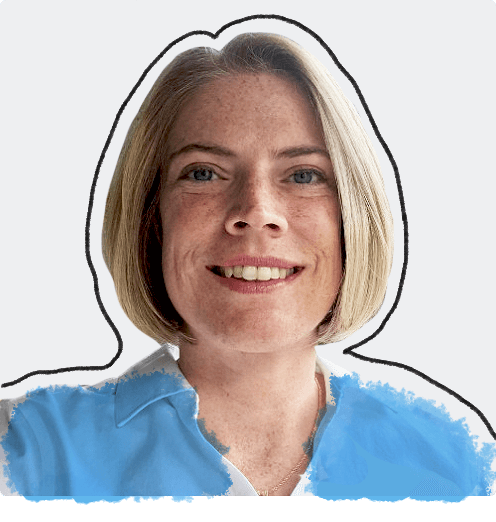 It helped us gain control of information and control the process  and where our resources were going.
Using AI, the digital cockpit can also detect many potential issues along the entire production line. Such tools have proven useful at Pfizer's "freezer farms," facilities the size of a football field that house hundreds of ultracold freezers, which are the vaccine's last stop before being shipped out to their destinations. Each freezer has a sensor that measures temperature and pressure data, which is sent to the cockpit. If there's ever a deviation outside the norm, team members are alerted beforehand and can avert any loss of valuable vaccine stock.
In addition to the operations cockpit, Pfizer deployed a broader dashboard, a software platform that keeps tabs on the entire vaccine operation across the company. "It serves as a single source of truth for all operational metrics related to vaccine production, testing, and distribution," says McHugh. When company leaders held virtual meetings from sites around the globe, they were operating from the same set of information. "There's less time gathering data. Rather, we're asking what the data is telling us and how can we use it to our advantage," he adds.
As Pfizer's supply chain leads prepared to ship out their first millions of doses of the vaccine, they made a critical decision to keep their entire distribution network in-house. The mRNA vaccine must be kept at minus 70 degrees Celsius from the moment it's bottled until it's ready to be injected into a patient's arm. And because an ultracold supply chain at this scale simply did not exist anywhere in the world, their distribution leads set out to build one from the ground up—at lightning speed.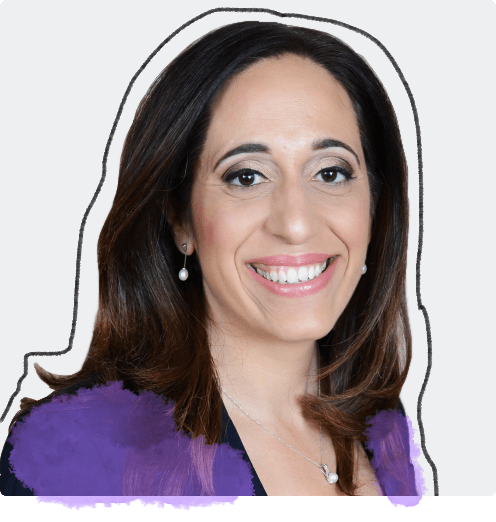 In my mind, we had to be in the driver's seat to develop a brand-new storage and distribution process using cutting-edge technology. We had to have our eyes and ears on every single shipment. If every dose means one patient helped, we did not want to waste a single dose.
At home, Alcorn was also orchestrating the school schedules for her three young kids—each in separate schools with different COVID safety protocols. The 20-year veteran of logistics took it all in stride, reminding herself, "If I can handle these school schedules, I can handle vaccine distribution."
But when it came to vaccine logistics, Alcorn says adopting innovative digital tools was key to their success.
Pfizer engineers designed custom shippers, a container the size of a carry-on suitcase that stores the vaccine in dry ice at ultracold temperatures for up to 10 days. Inside each shipper is a GPS-enabled data logger that measures temperature and location, allowing every single dose to be tracked along its delivery path. "We're monitoring the vaccine once it leaves our site until it gets into the hands of health care practitioners," says Alcorn of this "control tower" technology.
Last fall, a vaccine shipment was scheduled to be sent to Panama, the country's first, just in time for a high-profile vaccination event with their president. As the shipment departed from Pfizer's Belgium manufacturing site in Puurs the night before, the data logger wasn't transmitting temperature data. Alcorn's control tower instantly received alerts, and she quickly rallied her team to address the situation.
"We triaged the issue in real time as the shipments were in the air, which allowed our Pfizer team members to be prepared and develop an action plan. The team met the shipment when it landed at the airport in Panama and immediately went into action. It turns out the loggers had a technical issue. And the team worked through the night to download, review, and approve the data to ensure everything was OK."
Crisis averted. Crowds lined up for the 9 a.m. vaccination event and it started on time with no issue.
Thanks in part to these technologies, millions of doses of the vaccine have been saved from potential spoilage. Pfizer is currently at an industry-leading 99% service inventory level—a stat that measures how well they've met vaccine demand. "​​That means instead of millions of doses being canceled or rescheduled due to perceived issues or errors, we can actually see what's happening, assess the situation, make necessary corrections, and ultimately deliver the vaccine shipment within quality parameters to patients," says Alcorn.
Pfizer hopes to use these technologies in the future for other therapeutic areas that require cold storage, such as gene therapy.
And for McHugh, this experience has shown the power of close working relationships during a crisis response. "It wasn't just our common purpose that pulled us all together," says McHugh. "We all had to make sure this would be as successful as it could be—because even if the science behind the vaccine was great, it wouldn't matter if no patient got it."