Pfizer Norway
at the Forefront of Genetic Testing for Cancer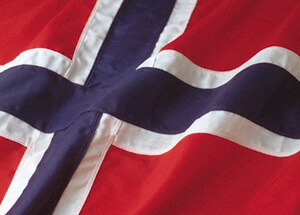 A national platform for genetic cancer diagnostics, initiated by Pfizer's Oncology Business Unit in Norway, is helping to ensure that patients receive fast and accurate diagnoses and access to treatments.
The Norwegian Cancer Genomics Consortium is a collaboration between stakeholders from industry, the Oslo Cancer Cluster, the Norwegian Cancer Society and academia — aiming to ensure that every cancer diagnosis will trigger a test for genetic biomarkers where specifically targeted medicines are available, or where genetic status facilitates the selection of an appropriate therapy and follow-up.
"So far our main goal has been to create national momentum toward personalized medicine," said Knut Martin Torgersen, project lead and Medical Advisor, Oncology Business Unit, Pfizer Norway. "But clearly this will position Pfizer well for success. In addition, linking high-resolution genetic data to our national cancer register will provide great research opportunities and population-based data to help ensure quality health care decisions."
In its three-year pilot phase, the consortium will sequence the tumor genomes of 1,000 patients in the hope of influencing their treatments. It will also look at another 3,000 previously obtained tumor biopsies to get a better idea of the mutations in different cancers and how they influence a patient's response to a drug. In a second phase, the project will build the laboratory, clinical and computing infrastructure needed to bring such care to the 25,000 Norwegians who are diagnosed with cancer each year.
Receives Government Funding
The Norwegian government selected personalized cancer medicine as the only research area to receive financial support in its announcement for public funding. Between 2011 and 2015, the program may receive up to €13 million (US $17 million).
The program has not gone unnoticed outside of Norway. The consortium was also featured this month in "Nature," highlighting the benefits of the integrated infrastructure in Norway, where each patient is tracked under a single system, allowing oncologists to readily use experiences with other patients to help inform decisions.
Similar programs are being launched across Europe and the U.S., though the Norwegian team was quick to acknowledge the groundwork done by Pfizer's Oncology Business Unit in the U.K., which has been integral to a national stratified medicine program with similar aims to the Norwegian program.