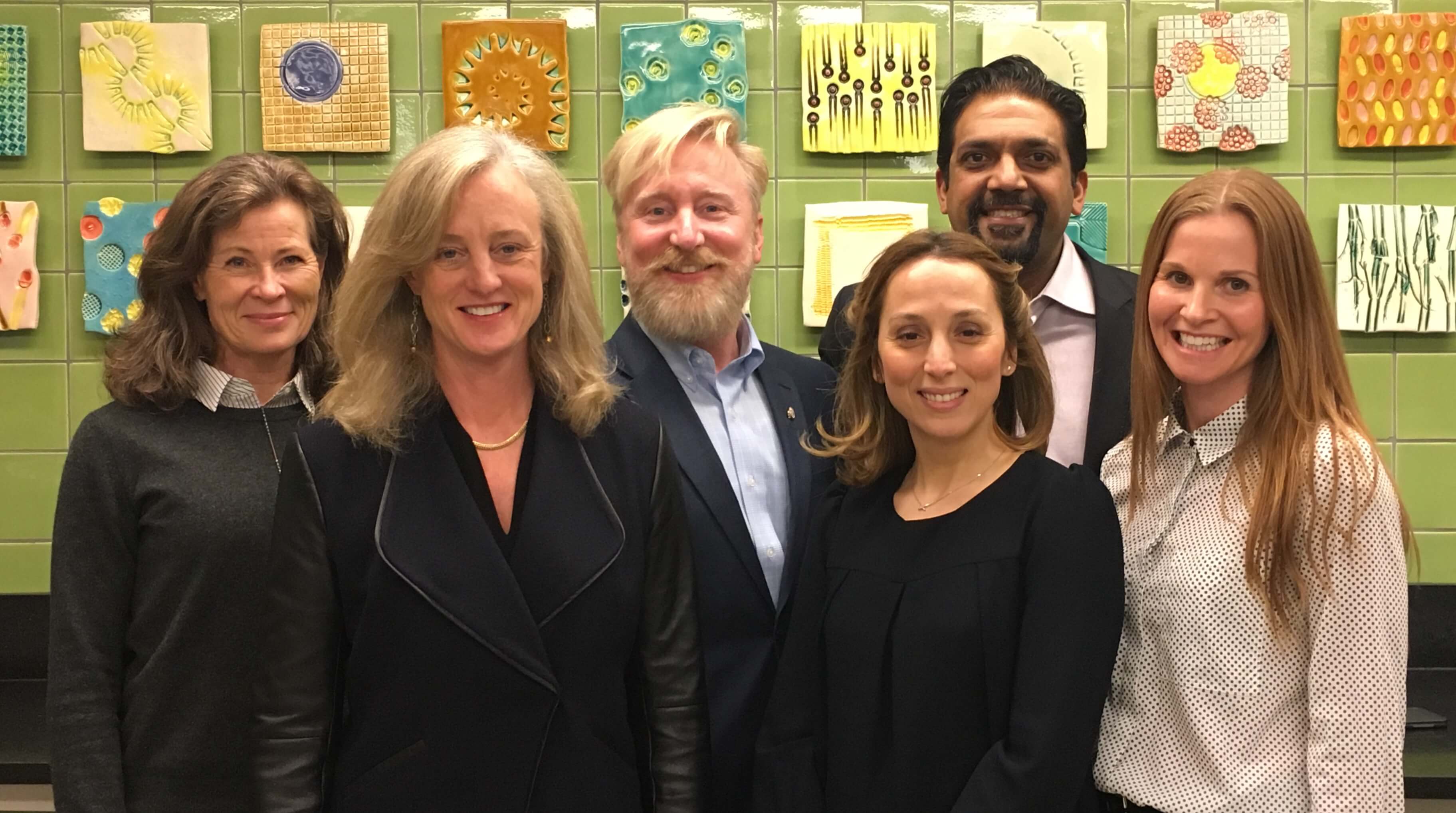 Pictured above are our 2017 Pfizer Global Health Fellows (from left to right): Lene Juncker-Jensen, Cathy Dunwody, Jon Mason, Sonia Braham, Rockwell Griffen and Kate Shackleton.
The Global Health Fellows (GHF) Program, Pfizer's signature international corporate volunteer initiative, places Pfizer colleagues on short-term assignments with leading international development organizations in underserved communities around the world. When it comes to healthcare, Pfizer believes that every individual deserves to live the healthiest life possible, and the GHF Program supports this mission by giving Pfizer colleagues the opportunity to use their skills and expertise to help improve healthcare systems in low- and middle-income countries.
Since 2003, more than 300 Pfizer colleagues have volunteered in more than 40 countries around the world to address pressing global health challenges, such as limited access to care, lack of education and low immunization rates, among others. During deployment, each fellow works closely with his or her partner's local office to help strengthen the organization's service delivery and operations, while also gaining new perspectives on global health challenges.
The following infographic highlights the enduring impact that Pfizer GHFs have had on local partners and the people they serve. For 14 years, the GHF Program has been matching fellows' skills in medical communications, strategic planning, quality assurance, IT, supply chain management and other areas of expertise with the specific needs of global health organizations, enabling more than 340,000 hours of pro bono work to support the underserved. Pfizer is proud of the GHF Program's commitment to building healthcare capacity in communities that need it most.
Our 2017 fellows hail from countries including England, France and others and their backgrounds include communications, brand management, medical affairs and more. The fellows will be deployed either to Hanoi, Vietnam or Delhi, India, with the following community-based partners: