Closing the Cancer Care Gap: World Cancer Day and Beyond
Friday, February 03, 2023 - 10:00am
Share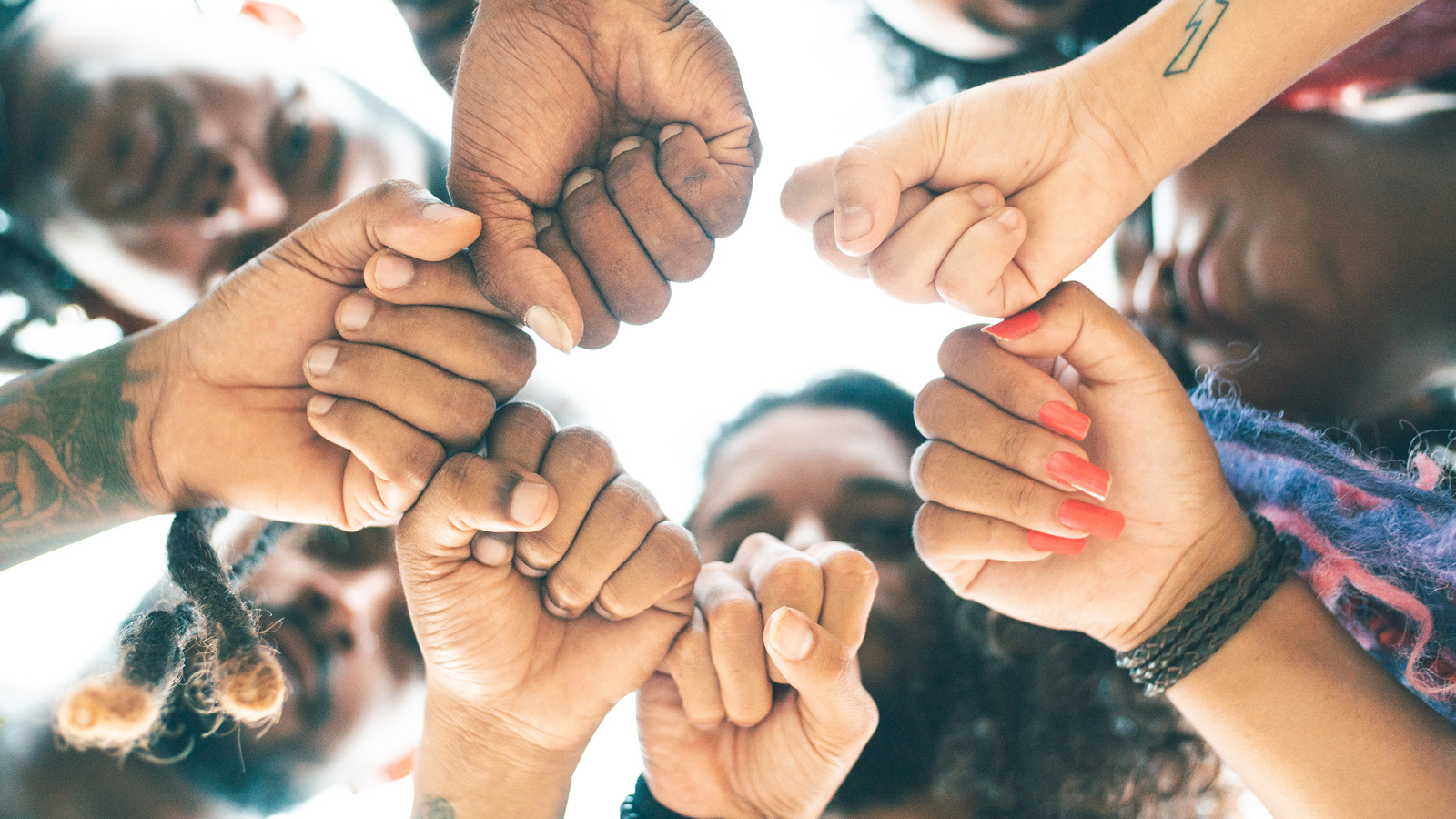 Every two seconds, someone in the world is diagnosed with cancer.1 It's a disease that knows no borders, doesn't distinguish between race or religion, and pays no mind to whether a person is rich or poor. The great equalizer, it touches every corner of the globe.
And yet, the impact of this disease is anything but equal. Race, ethnicity, location, and age all have an impact on cancer outcomes, due largely to medical, societal, and systematic barriers to care.2 For instance, Black men in the U.S. are twice as likely to die of cancer compared to Asians and Pacific Islanders, who have the lowest cancer death rates.3  While cancer is more prevalent in high-income countries, 70% of cancer deaths occur in low- or middle-income countries.4 And although age is the greatest risk factor for cancer, older people are less likely to have access to the latest cancer advances and high-quality care.5
February 4, 2023, marks World Cancer Day, an annual awareness day spearheaded by the Union for International Cancer Control (UICC) and dedicated to uniting the world in the fight against cancer. Between 2022 and 2024, the focus of World Cancer Day is to help 'Close the Care Gap.' This year will focus on fostering partnerships and spurring action at a local level.
"Closing the cancer care gap will require a united effort that goes beyond raising awareness—we must act, and we must do so with urgency," says Suneet Varma, Global Oncology and U.S. President at Pfizer. "By working together, across borders, we can dismantle systemic barriers to care through strategies as varied as the root causes themselves."
At Pfizer, we're focused on helping to remove personal, policy, and societal barriers to care for people living with cancer by partnering with patient advocacy groups and other stakeholders to ensure all people living with cancer receive the best care available, in a timely manner.
To that end, Pfizer launched This is Living With Cancer to support people in their cancer journey, with a growing focus on underserved communities who experience challenges in access to care. This includes people over the age of 65, racial and ethnic minorities, those of lower income, or those living in rural areas. The "As We Age" section of the site includes resources, education, and encouragement for older people with cancer and their caregivers, who often face mental health struggles and other life stresses beyond cancer itself.
Increasing diversity in clinical trials is a major way to address disparities in care from the beginning of the medicine's lifecycle. Though cancer disproportionately impacts ethnic and racial minority groups in both incidence and outcome, these groups are often underrepresented in clinical trials.6 Since 2020, Pfizer has worked to address this by monitoring the contribution of racial and ethnic minority recruitment to each ongoing pivotal trial and adapting the study's recruitment if a group is underrepresented. Through collaborations with advocacy organizations, such as our partnership with the Tigerlily Foundation, we are working to make breast cancer clinical trials more inclusive for women of color.
"If we hope to make medicines that are safe and effective for everyone, it is imperative that clinical trials reflect the diversity of patients who will ultimately be treated," Varma says. "A one-size-fits-all approach isn't enough. It takes education and effort at all levels—from doctors and scientists down to patients and community members—to make trials more representative."
Patient centricity within Pfizer Oncology has been a longstanding focus. Through the years, Pfizer has cultivated relationships with patient advocacy groups across therapeutic areas with a common goal of ensuring equity for all. In 2019, Pfizer Oncology formally launched an initiative to create a Patient Centric Ecosystem (POPCE) in order to embed patient insights into everything we do. More than 45 organizations came together to share information and identify concrete actions so we can collectively move forward on solutions to problems that inadvertently create barriers for cancer patients. After all, who knows the barriers to care better than the patients themselves?
We are also working hard to ensure equitable access to quality care for all people with cancer. Globally, Pfizer grants fund organizations that provide essential programs and services to patients living with a wide range of cancers who may not have access to treatments that are available in more developed nations. In addition, in 2022, Pfizer launched An Accord for a Healthier World, which aims to provide medicines and vaccines available in the U.S. or the European Union on a not-for-profit basis to 1.2 billion people living in 45 lower-income countries.
We continually strive to make sure the right medicines get to the right people at the right time, regardless of their circumstances. Our portfolio of 24 cancer medicines and biosimilars reached over 889,000 people living with more than 30 types of cancer in 2022, including critical treatment options for people with certain types of breast, genitourinary, blood, colorectal, and lung cancers, as well as melanoma. And we're just getting started.
"To the millions who've received a diagnosis and the millions more who will in the future, we vow to continue to work to deliver breakthroughs that will transform patients' lives," Varma says. "Together, today and every day, we'll work to close the care gap and speak out and stand up for a world less burdened by cancer."
References
Sung, H., Ferlay, J., Siegel, R., et al. Global Cancer Statistics 2020: GLOBOCAN Estimates of Incidence and Mortality Worldwide for 36 Cancers in 185 Countries. CA Cancer J Clin. 2021;71(3):209-249. doi:10.3322/caac.21660. Published February 4, 2021. Accessed January 10, 2023.
Cancer Disparities. National Cancer Institute. https://www.cancer.gov/about-cancer/understanding/disparities. Accessed January 10, 2023.
Cancer Disparities in the Black Community. National Cancer Institute. https://www.cancer.org/about-us/what-we-do/health-equity/cancer-disparities-in-the-black-community.html. Accessed January 10, 2023.
Cancer Today. World Health Organization International Agency for Research on Cancer.  https://gco.iarc.fr/today/online-analysis-pie?v=2020&mode=population&mode_population=income&population=900&populations=900&key=total&sex=0&cancer=39&type=1&statistic=5&prevalence=0&population_group=0&ages_group%5B%5D=0&ages_group%5B%5D=17&nb_items=7&grou…. Accessed January 10, 2023.
Foster, J., Salinas, G., Mansell, D., Williamson, J., & Casebeer, L. How does older age influence oncologists' cancer management? Oncologist. 2010;15(6):584-92. Doi: 10.1634/theoncologist.2009-0198. PMID: 20495217; PMCID: PMC3227998. Published May 23, 2010. Accessed January 10, 2023.
Javier-DesLoges, J., Nelson, T., Murphy, J., et al. Disparities and trends in the participation of minorities, women, and the elderly in breast, colorectal, lung, and prostate cancer clinical trials. Cancer. 2022;128(4):770-777. doi:10.1002/cncr.33991. Published November 22, 2021. Accessed January 10, 2023.
Recent Updates and Statements