Mayor Adams Joins Pfizer CEO for Grand Opening of New NYC Headquarters
Tuesday, April 04, 2023 - 02:00pm
Share
Pfizer has a new home!
Yesterday morning, we held the official grand opening of our brand-new Hudson Yards location, an office tower located at 66 Hudson Boulevard (The Spiral) at Hudson Yards of Manhattan, complete with a ribbon-cutting to officially open the facility.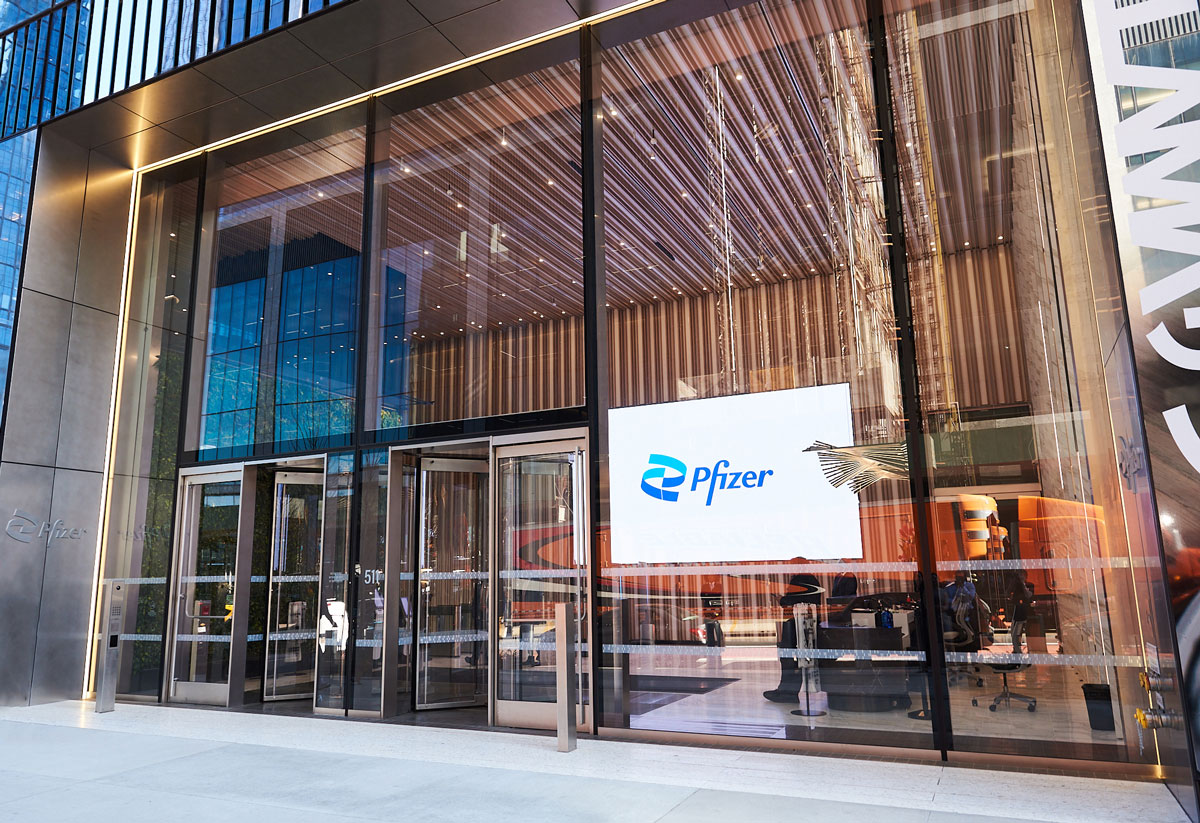 CEO Albert Bourla was joined at the ceremony by New York City Mayor Eric Adams; members of the Pfizer leadership team, including Yolanda Lyle, Vice President, Executive Operations and NYHQ Site Lead, and Sally Susman, Chief Corporate Affairs Officer; Rob Speyer, CEO of Tishman Speyer; and other distinguished community leaders.
"I couldn't be more excited about Pfizer's future or the potentially game-changing impact our innovations will have on patients," said Bourla. "Over the next two decades, we'll be living through a scientific renaissance driven by advancements in biology and technology that will come together and produce solutions on a great scale. With a strengthening innovation ecosystem, we expect a dramatic impact on human health. New York City is the perfect place for Pfizer to continue to pursue this future and to work toward realizing our purpose: Breakthroughs that change patients' lives."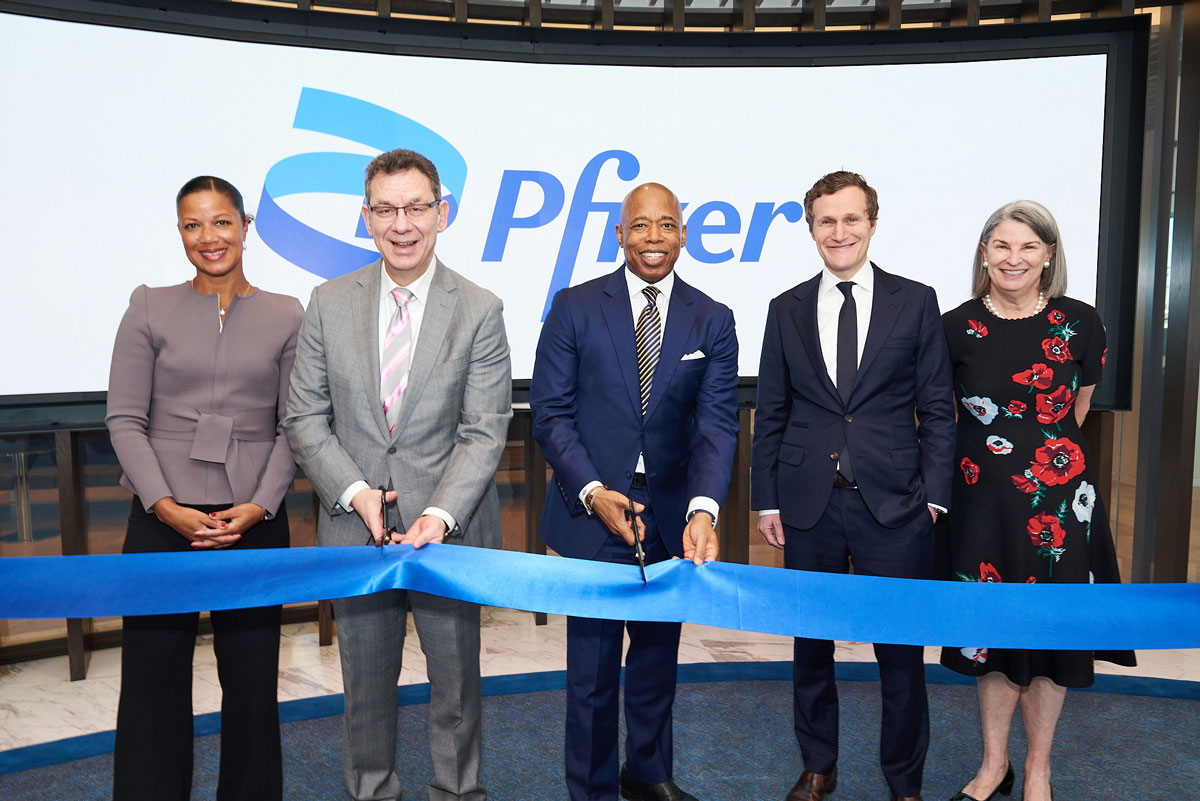 Pfizer has a long history in New York City, having launched in Brooklyn back in 1849, buying and renovating a revolutionary era building on Maiden Lane in 1849, before establishing our world headquarters on 42nd and 2nd in 1961, where we've developed medicines, discovered therapies, and made breakthroughs for more than 60 years.
We may have changed addresses, but Pfizer remains committed to making New York City a great place to work and live. We've partnered with Hudson Guild to provide free and low-income pre-K,
afterschool programs, college prep, mental health counseling and more to low-income residents of the city, with Pfizer colleagues logging over 2400 volunteer hours at more than 25 events. Our new School of Science program is designed to welcome New York Public School students into our offices to learn about the life sciences and Pfizer. We hope our program helps awaken students to the endless possibilities a career the life sciences can achieve.
Today, our Hudson Yards location is made up of 11 floors and hosts approximately 2500 colleagues, and there is plenty for them to take advantage of, including 4 coffee bars and cafes, a two-story fitness center, full outdoor terrace, wellness studio, 7 renew rooms and more.
With amenities like that, we may never leave! Here's to another 175 years in New York City!
Recent Updates and Statements