5 Simple Tips for Talking With Your Doctor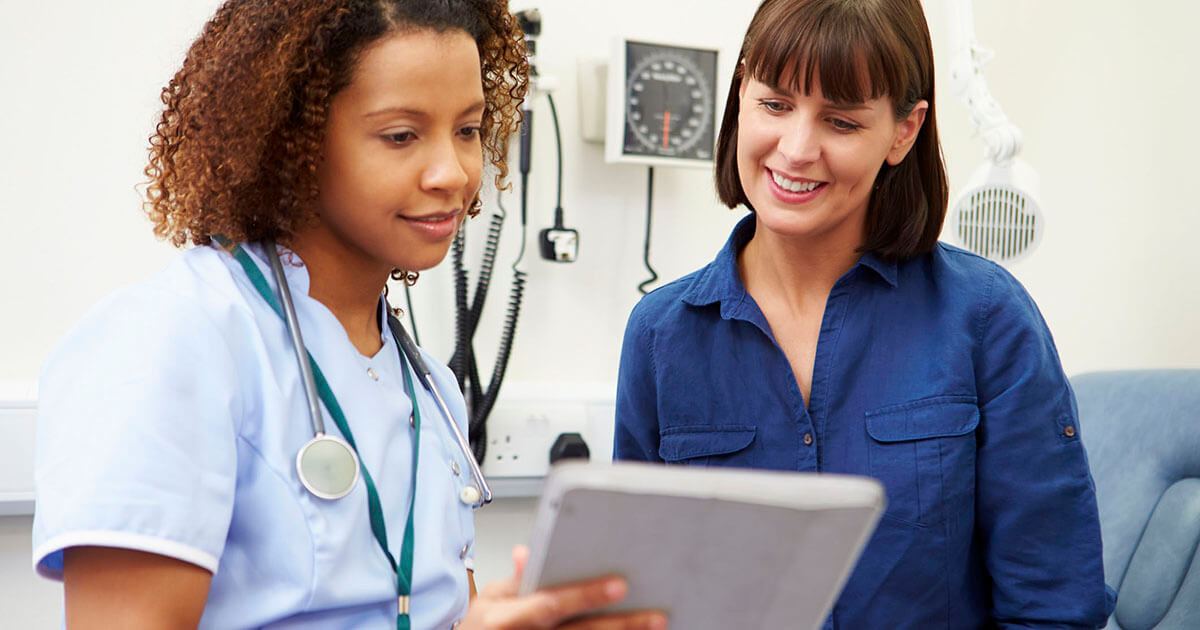 Most people know that seeing their doctor regularly is an important part of staying healthy. During your visits, it's important to talk openly and honestly with your doctor. Doing so can help him or her work with you to best manage your overall health. Below are some tips to help you get started.
1. Choose a doctor you're comfortable talking with.
If you don't already have a primary care doctor or are thinking of getting a new one, take the time to find one you are at ease with. Keep in mind that part of being an effective doctor is having good communication skills with patients. Studies show that when doctors have good communication skills, it is more likely their patients can have better treatment results.
2. Don't be afraid to speak up.
Because good communication is so important, do not hesitate to share any and all health-related information with your doctor at your next visit. Be sure to ask your doctor questions so that you understand what he or she is saying.
3. Be prepared for office visits.
One of the main barriers to effective communication can be a doctor's lack of time. They see many patients in a day and must also make time for emergencies. To help make the most of your time with your doctor, you can:
Think about what you want to get out of your appointment. Then write down all of your questions and concerns.
Bring your medical information including a list of all the medicines you take and show it to your doctor to help make your visit more efficient.
Bring a trusted relative or friend to your appointment. He or she can help ask questions, take notes, and help you remember and understand everything you talked about with your doctor.
4. Relax.
It's normal for people to be nervous during their office visit. Remind yourself that your doctor is on your team and wants to help you. If your nerves start to get the best of you, take a few deep breaths.
5. Be honest.
Your doctor needs to know about your personal habits so that he or she can provide you with the best care. If you're uncomfortable talking with your doctor about certain things (for example, personal issues or your use of recreational drugs), remember that he or she cannot share information about you with anyone without your written permission.
References
1. National Institutes of Health. Talking to Your Doctor. Accessed May 17, 2017.
2. National Institutes of Health. National Institute of Mental Health. Depression: What you need to know. 2015. (NIH Publication No. 15-3561)
3. Kennedy DM, Fasolino JP, Gullen DJ. Improving the patient experience through provider communication skills building. Patient Experience Journal. 2014;1(1):56-60.
4. Arthritis Foundation. Secrets to a good doctor-patient relationship. Accessed May 5, 2017.
5. Cleveland Clinic. 5 Ways to Make the Most of Your Doctor's Appointment. Accessed May 3, 2017.
6. The Joint Commission. SpeakUp™. Tips for your doctor's visit. Accessed May 19, 2017.
7. Agency for Healthcare Research & Quality. Next Steps After Your Diagnosis. Accessed September 11, 2017.